I Tried TikTok's Curling Iron Volume Hack: See Photos
This Easy Hack Gave Me Voluminous Hair In Under 2 Minutes
As POPSUGAR editors, we independently select and write about stuff we love and think you'll like too. If you buy a product we have recommended, we may receive affiliate commission, which in turn supports our work.
A hack for more volume at the roots is going viral on TikTok.
To try it, all you need is a large barrel curling iron and hairspray.
The end result takes just under two minutes to achieve.
One thing you should know about me is this: if I see a hair hack on TikTok, I'm going to try it. Whether it's something that makes complete sense to me, like a way to make your ponytail look fuller with one straightforward step, or something that makes zero sense, like curling my hair using a soda can, I'm game to test it out. TikTok hacks have led me to some of my best-ever discoveries, and yes, some of the worst. I recently came across a viral video that exhibited how to quickly add volume to your hair in under two minutes, and yep, you guessed it — I just had to test it out for myself.
In the video, TikTok user Melissa Alatorre showcases how she gets more volume using just a curling iron. After she's finished styling her hair, she takes the tool and curls the pieces at the crown of her head only, which leaves her with lots of bounce at the roots. I have thin, fine hair, and for the last nine months, I've been growing out Farrah Fawcett-style layers that I got last year. Back when I had lots of layers, it was super easy to see volume and movement, especially at the roots. However, since everything has begun to grow out, I've noticed that my hair tends to lay flat against my head.
Although I've tried quite a few tricks, I've found that there isn't much I can do to alleviate that, unless I want to sit with velcro rollers or hot rollers in my hair for an extended period of time. While I don't have a problem doing that every so often, on the days or nights when I need to get ready quickly, I usually end up heading out with my hair feeling flat and limp. After seeing Alatorre's results, I was hopeful that it would work for me.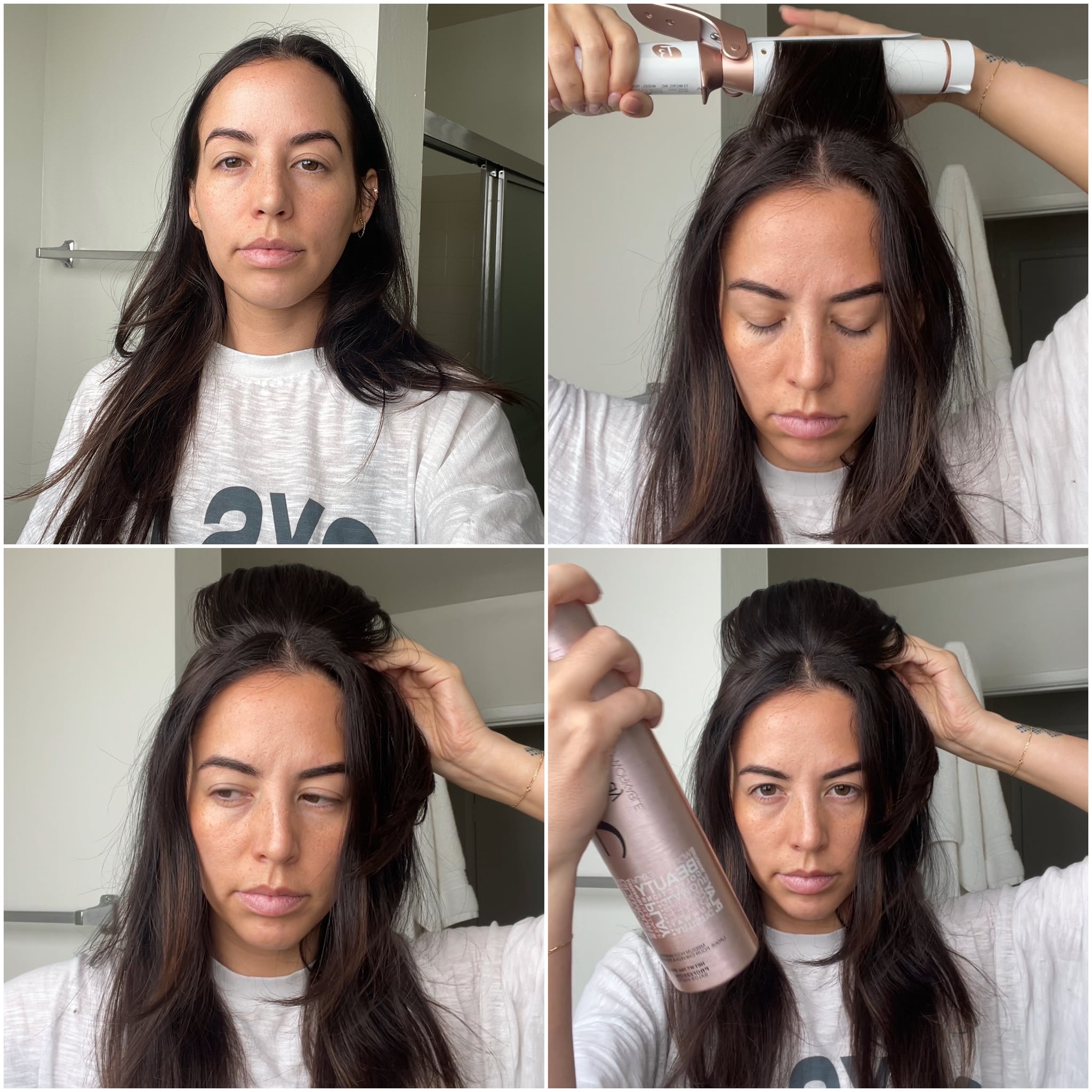 I tested this hack for the first time when my hair was dirty, so I wasn't sure how well it would work for me, but I was determined to try it out regardless. All I needed to get started was a large barrel curling iron and a bottle of hairspray.
I began by taking my T3 SinglePass Curl ($170) with the 1.5in barrel size and adjusting the temperature just to the second heat setting. I didn't want it to be too hot because I knew my hair would be sitting in the curling iron for a bit. I then sectioned off a small portion at the crown of my head and placed it inside the curling iron, curling backward but leaving the ends out. I held it there for five to six seconds, slid out the curling iron, and then held my hair in place as it cooled. Once it was finished cooling, I spritzed it with a tiny bit of the Unite Lé: Play Hairspray ($33). It gave my hair tons of volume, and I liked the way it looked so much that I repeated the steps on my front pieces as well to give them more movement.
To finish everything up, I ran a few pieces of my hair through the curling iron, and voila — my hair genuinely looked better than it did the first day I styled it. I've tested this hack a few times since my initial run, and it's become one of the easiest ways for me to quickly add volume to my hair when I'm running short on time. If you've been looking for a quick way to add bounce to your hair in under two minutes using just two tools, give this hack a try. You won't be disappointed.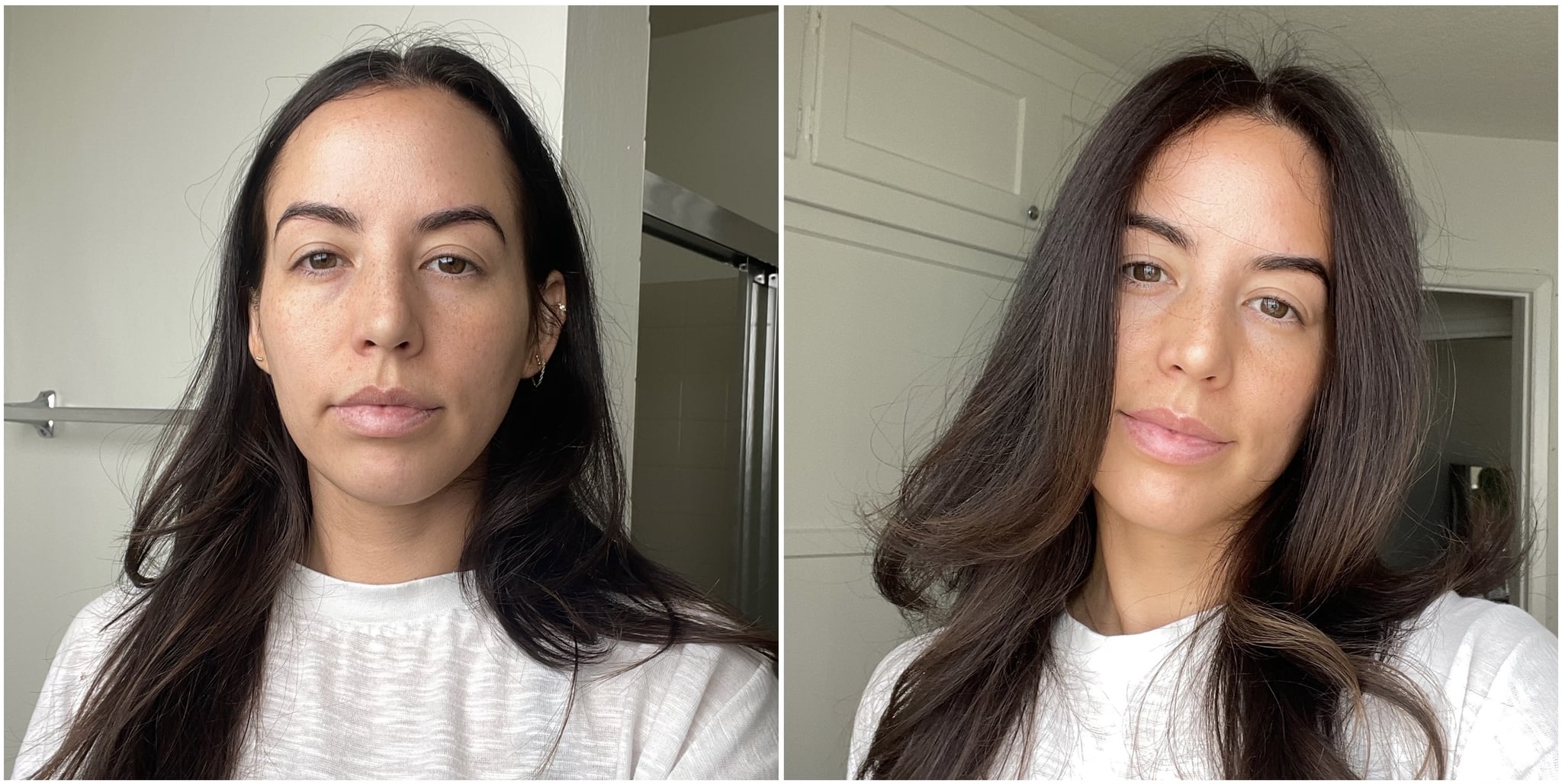 Image Source: POPSUGAR Photography / Renee Rodriguez