Dyson's Flyaway Attachment Helps You Re-Create a Pro Blowout
Dyson's New Flyaway Hair-Dryer Attachment Promises Salon-Worthy Blowouts at Home
As POPSUGAR editors, we independently select and write about stuff we love and think you'll like too. If you buy a product we have recommended, we may receive affiliate commission, which in turn supports our work.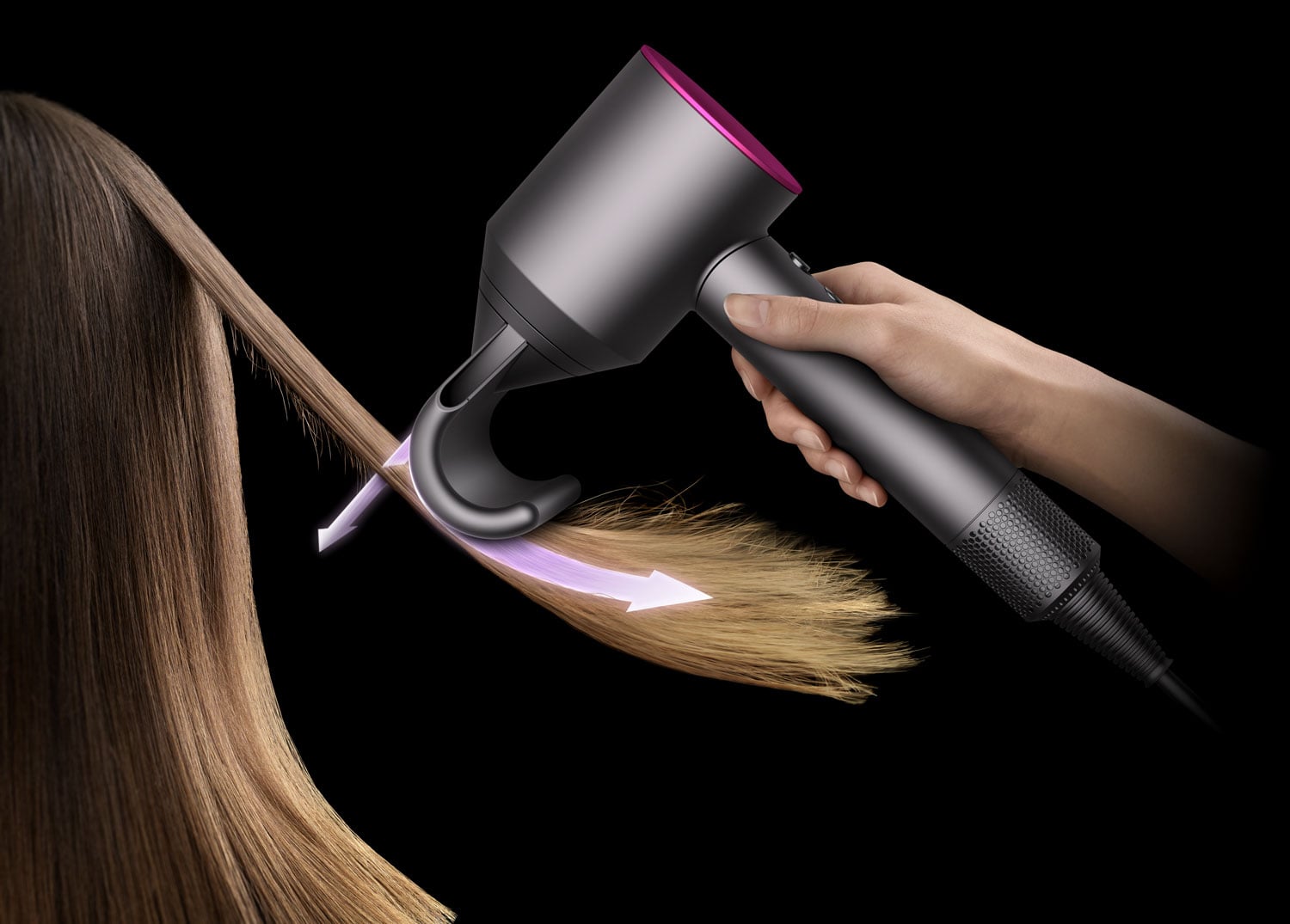 Whether it be air purifier or curling iron, Dyson's tools always look to solve problems or improve upon existing, often-outdated technology. The brand's newest launch, the Dyson Flyaway Attachment, actually looks to improve upon the brand's own beloved Supersonic hair dryer.
I've been a beauty editor for 11 years. I've had countless professional blowouts and tried every hair dryer on the market. I've interviewed hundreds of hairstylists on both sides of the Atlantic about how to style your hair at home. With all of those resources available to me, you'd think I'd be able to give myself a good-quality blowout at home. But that is absolutely not the case. No matter how hard I practice, my hair still looks like a frizzy, staticky mess when I blow-dry it myself. It's not all due to my lack of coordination, though. It's pretty difficult for anyone to re-create a professional blow-dry at home, unless your shoulders can rotate Exorcist-style in their sockets to get the correct angle of the brush and the blow dryer and you can still pull hard enough on the brush to smooth your hair.
See, the reason your hair looks so good when you get a salon blowout has little to do with the hair dryer itself — it has to do with tension and airflow. When a hairdresser blow-dries your hair, they pull each section of hair taut with a brush as they dry it. That tension on the hair, coupled with the hot air being aimed down onto the hair from above (versus shooting the air up at the hair from below), smooths the cuticles along each individual strand, resulting in a shinier finish and zero-to-no frizz. It's very hard to do on yourself, which is why Dyson wanted to give us all a helping hand with the creation of the Flyaway Attachment (£30), which promises to smooth and control flyways without the need for a round brush.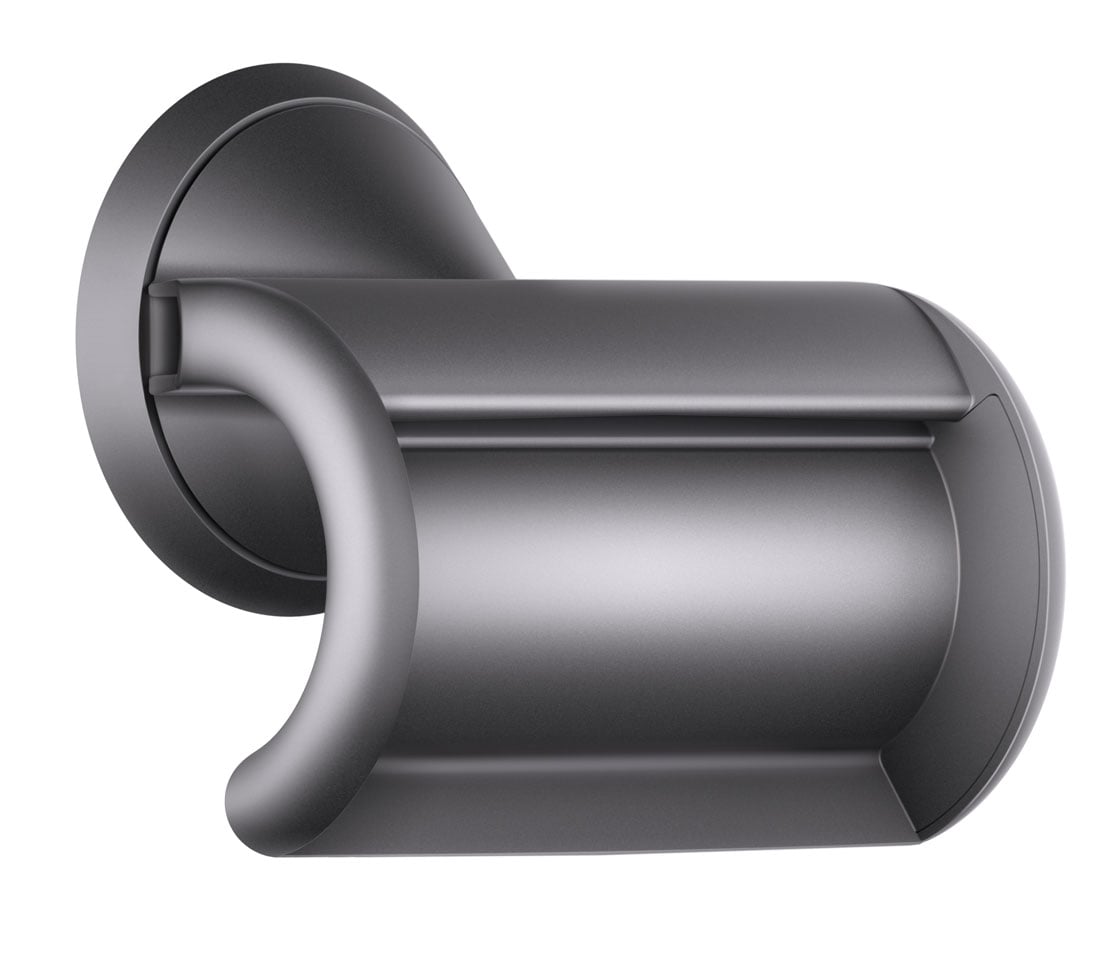 Image Source: Dyson
"I think we can all agree that flyaway frustration is real!" hairstylist Jen Atkin said in a press release. "Nothing feels as good as that salon blow dry finish. The trick to tame annoying flyaways is a core skill for a stylist. However, we want our clients to now be able to get that same glossy finish at home. Dyson's latest attachment does exactly that — it allows smooth seekers to get a super sleek finish, on their own, not just from the salon."
The Dyson Flyaway Attachment looks a bit like a toilet-roll holder and, like all of the attachments for the Supersonic hair dryer, snaps easily into place with the help of a magnet. To smooth flyaways and frizz, the attachment uses the Coanda effect — the phenomenon in which high-velocity air in round objects turns into a powerful vortex (the secret behind how jet engines work). It's the same technology used in the Dyson Airwrap, but whilst the Airwrap uses the Coanda effect to wrap the hair around a barrel, the airflow created by the Flyaway Attachment attracts and lifts longer hair to the front, as a second jet pushes the shorter flyaway strands down through the longer hairs and out of sight. The result? Your hair has a glossy, uniform finish with no frizz or fuzz.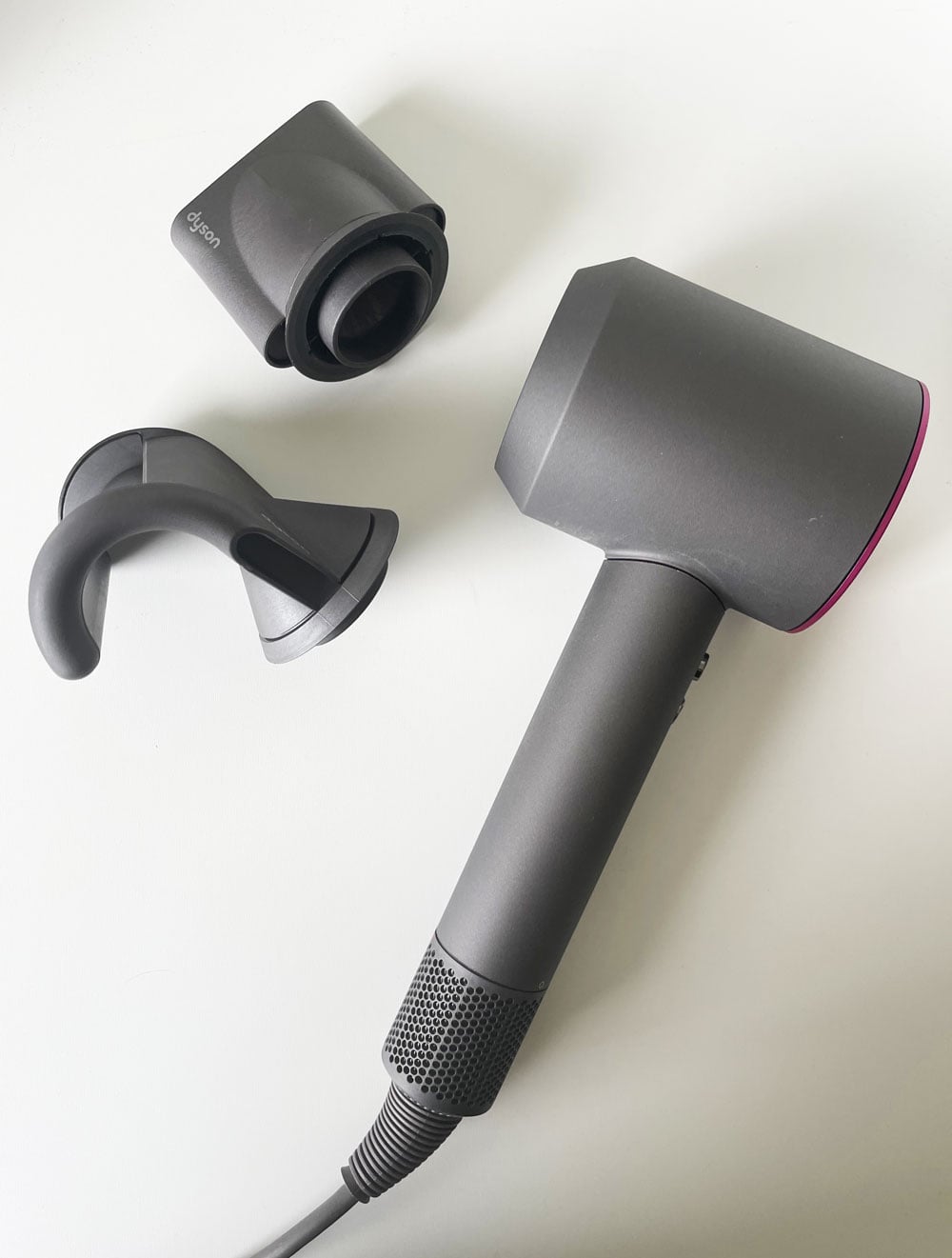 Image Source: POPSUGAR Photography / Sophia Panych
What's important to note is that because the Flyaway Attachment is using hot air versus hot metal plates to smooth the surface of the hair, it's not causing any more serious damage. Flyaways are basically damaged strands that are shorter and weaker than the rest of your hair. Using a straightening iron to smooth them away — which I'm completely guilty of doing for years — just makes the problem worse by creating more breakage and thus more flyaways. Dyson hopes the new attachment will help end that cycle of damage.
Using the Flyaway Attachment is super simple. You just run it over the surface of your hair and the airflow does the work. I have very long fine hair, and to go over all of it took no more than five minutes. I loved how smooth and shiny my hair looked, which is something I'm not used to getting at home because of my preferred blow-dry method, which involves rough-drying it and haphazardly using a large paddle brush to try and smooth it out. My only qualm is that whilst the quality of my hair looked great after the Flyaway Attachment, it did squash some of the volume, leaving my hair looking a little flat; although, that could be thanks to the fact I didn't prep my hair with volumising spray before drying it.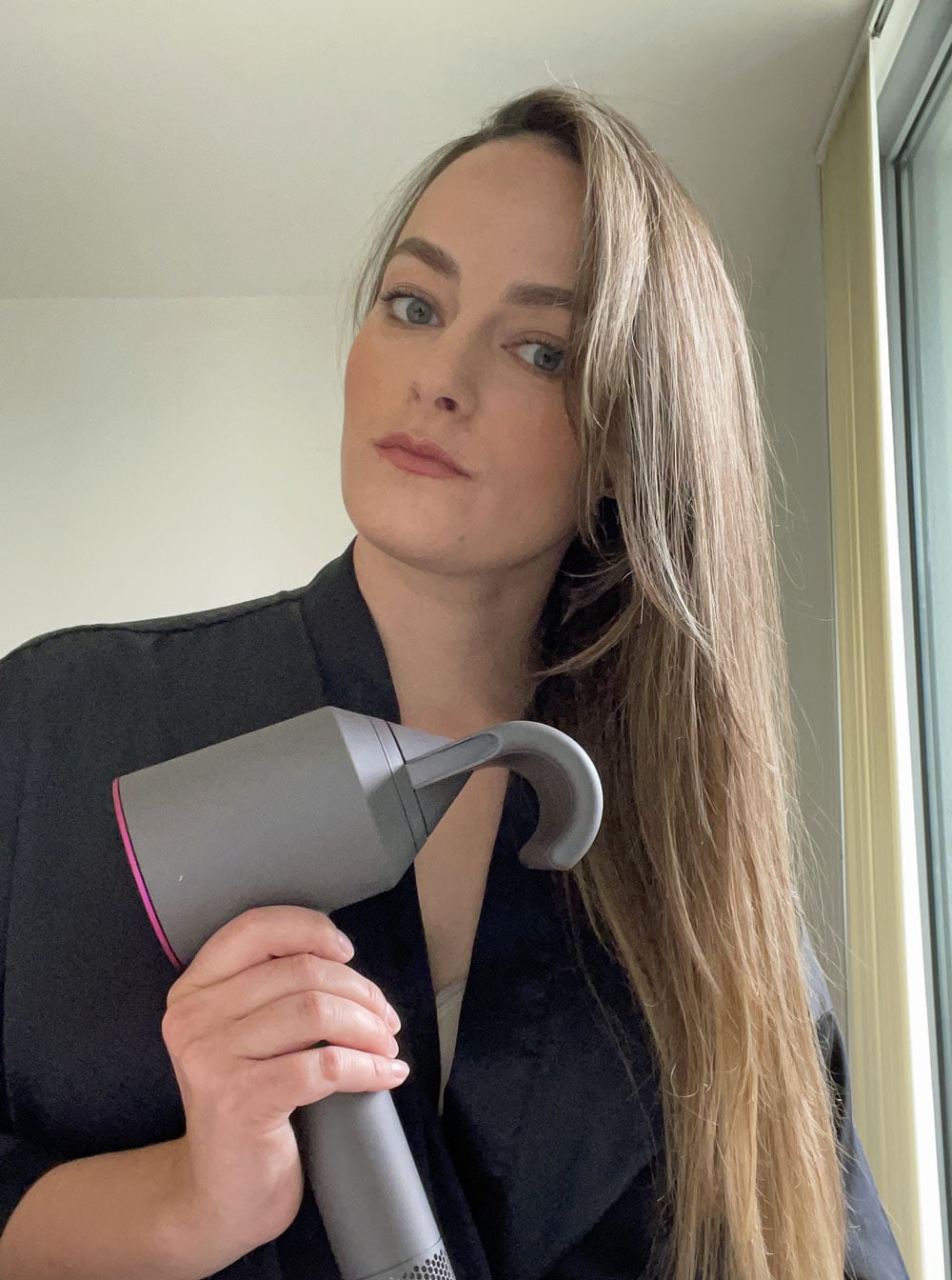 Image Source: POPSUGAR Photography / Sophia Panych
Unfortunately, trying the Dyson Flyaway attachment may prove a bit tricky for the time being. The tool launched on 6 July and was sold out a day later, although you can sign up to be alerted when it's back in stock.
Image Source: Dyson