I Tried This Disco Eyes Makeup Hack
This Hack Gives Party-Ready Eyes in 2 Steps
As POPSUGAR editors, we independently select and write about stuff we love and think you'll like too. If you buy a product we have recommended, we may receive affiliate commission, which in turn supports our work.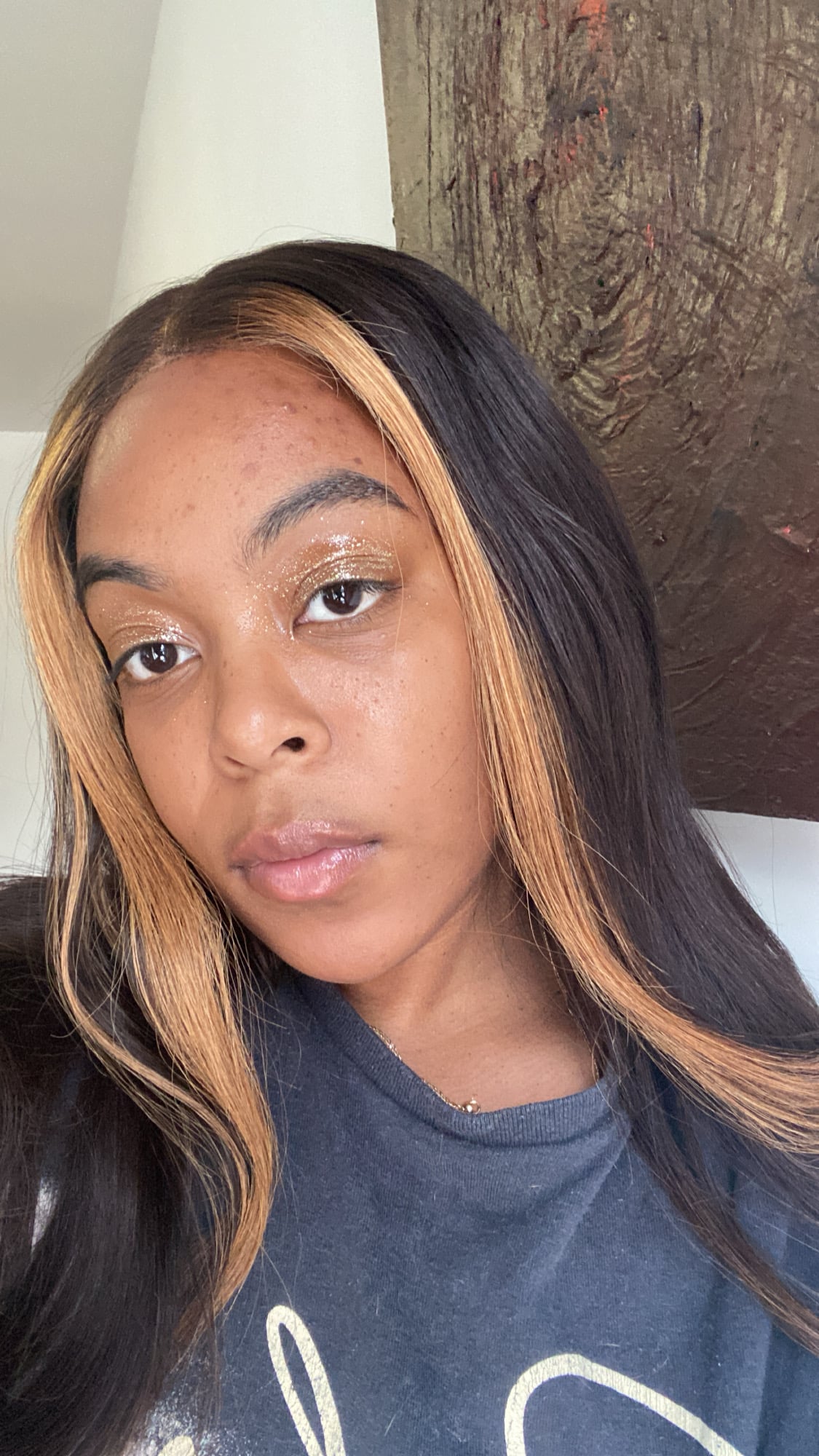 Makeup, at its core, is about creativity. Everything from the way you apply your favourite cream blush to how you choose your favourite colour of lipstick is all based on personal preference. So, of course, when a new beauty trend gives you the opportunity to get get your hands dirty, you take it.
In a post from makeup artist Alexandra Clare, she is seen creating her own pressed glitter with the use of petroleum jelly and loose glitter. The result is nothing short of a breathtaking masterpiece, so I had to try it for myself to see if I could achieve the glossy lids she did.
To start, I gathered my materials: Vaseline ($5), NYX Face and Body Glitter ($7), and a ziplock bag. I put the Vaseline into the bag first, then I put in about half of the container of glitter as well. I combined the two and was left with a gorgeously glittery paste that I had to try on immediately.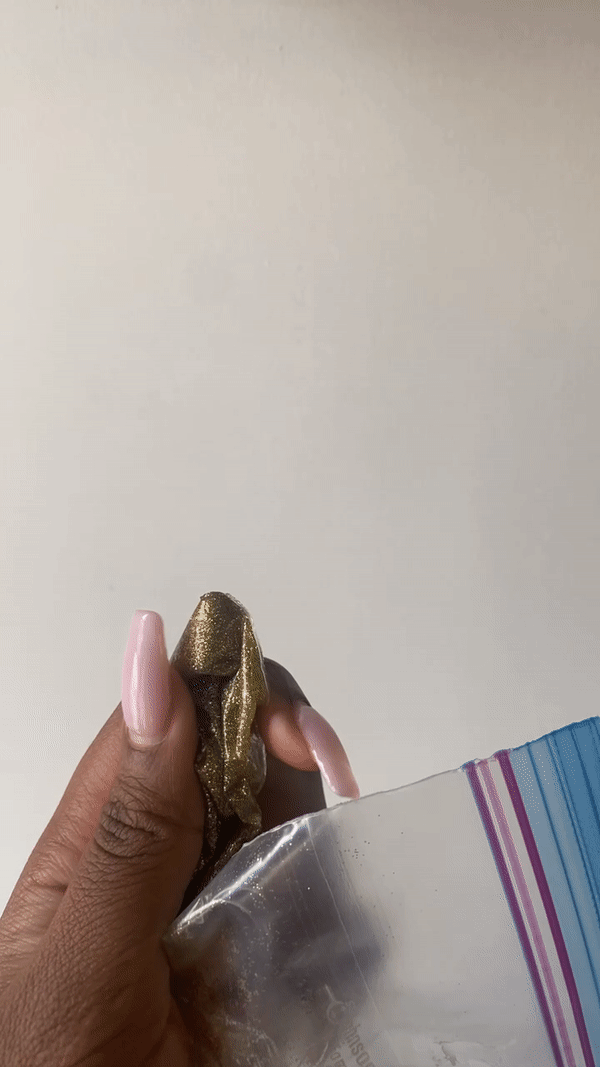 I'm not sure if it was my Vaseline-to-glitter ratio or if this is how the combination was supposed to feel, but the texture was nothing like I was expecting. There was no gritty feeling; instead, the texture felt like traditional eye glosses I've tried (think: Danessa Myricks's Colorfix Glaze ($18) or the About Face Vinyl Effect Eye Gloss ($14)).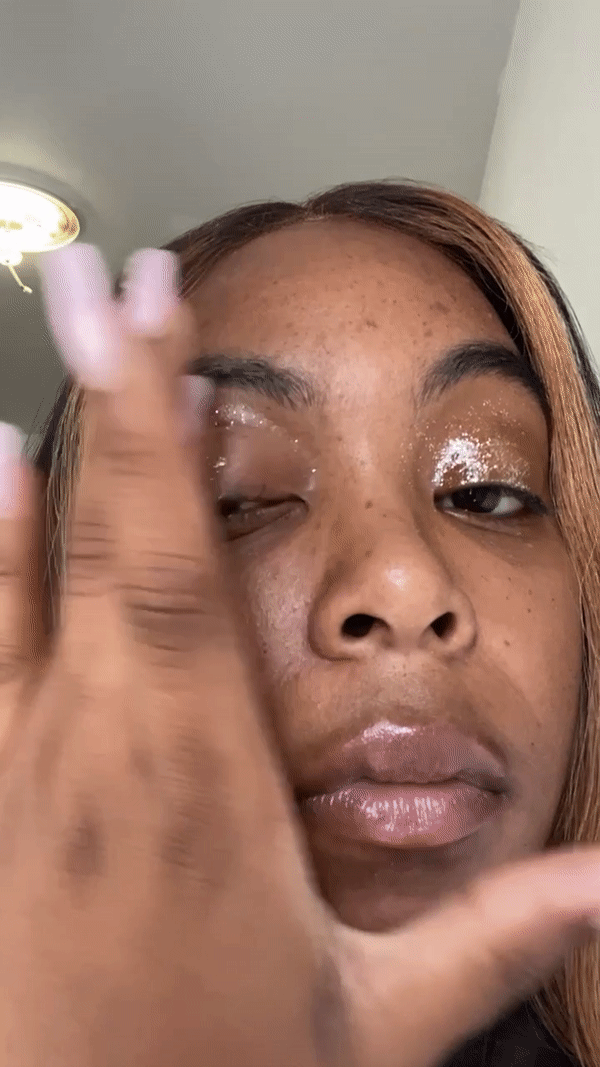 Once the mixture was on my eyelids, the first application gave me a finish that looked more like my eye was wet, thanks to the fine shimmers. However, once I added an additional layer, it looked like I had gold disco balls on my eyelids . . . and I loved it. Like the glosses mentioned above, the mixture didn't dry down, but I will say that it was a bit hard to wipe the glitter off — the vaseline came off of my lid, but the glitter stayed behind. So while the mixture remained pretty emollient (which feels antithetical to being long wear), I actually think it would have some decent staying power at a festival or on a night out.
In all, this is a solid hack that feels especially timely with summer right around the corner. With concerts, day parties, holidays, and nights out crawling onto my calendar, I love knowing that I have an easy hack in my back pocket should I want to take my makeup up a notch.
Image Source: POPSUGAR Photography / Ariel Baker