Behind Florence Pugh's Haircut in A Good Person Movie
Florence Pugh Chops Her Real Hair in "A Good Person": "The More Messed Up, the Better"
As POPSUGAR editors, we independently select and write about stuff we love and think you'll like too. If you buy a product we have recommended, we may receive affiliate commission, which in turn supports our work.
Watch out! This post contains spoilers.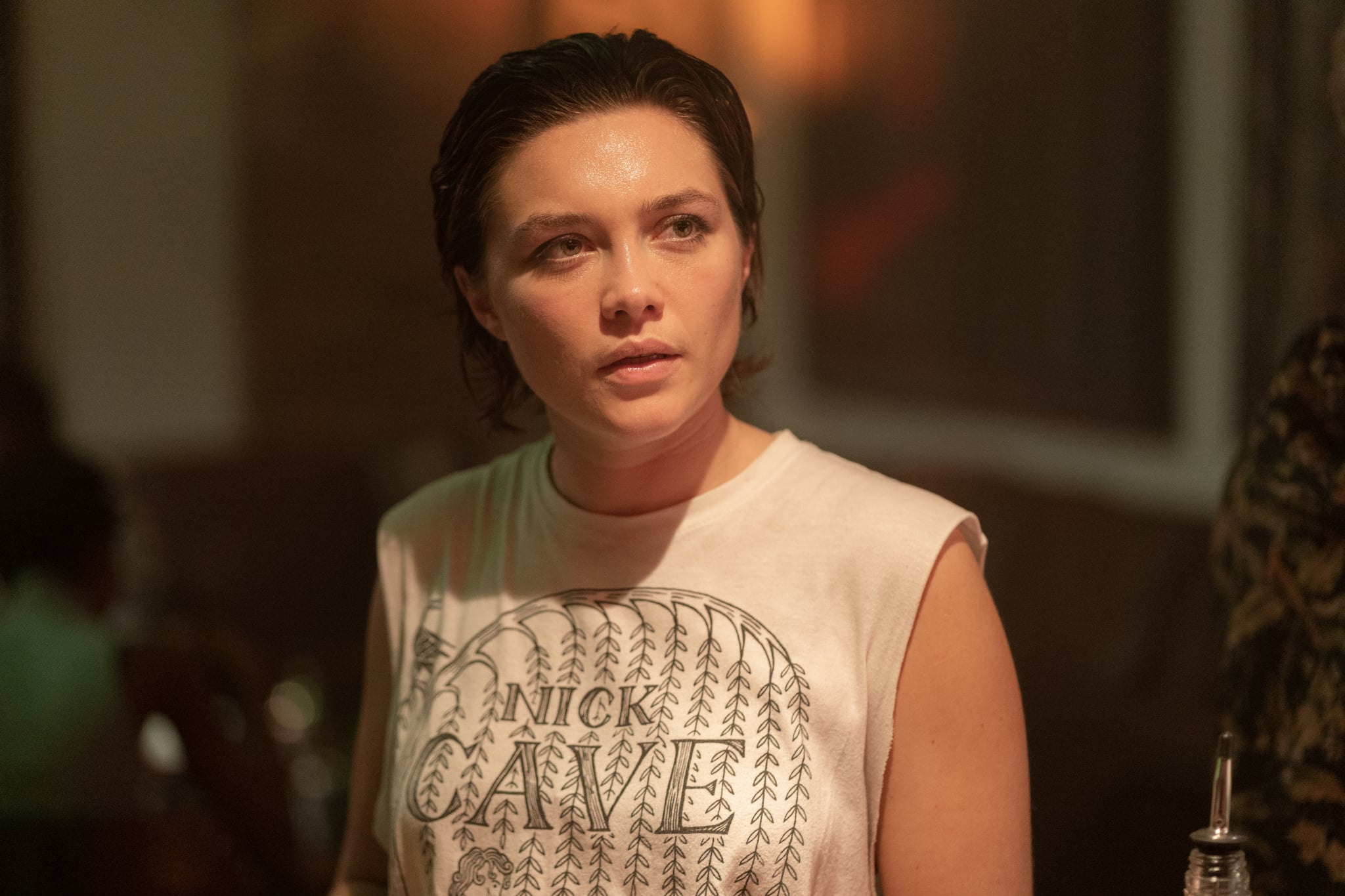 Florence Pugh is no stranger to the big screen. The actor has become one of the buzziest names of the moment, known for her roles in Hollywood's biggest dramas. Last year, she took the world by storm as a 1950s housewife, Alice, in the psychological thriller "Don't Worry Darling." And now, she stars as Allison, a pharmaceuticals rep turned opioid addict, in Zach Braff's newly released film, "A Good Person." In the wake of an unimaginable tragedy in which she accidentally crashes her car, killing her fiancé's sister and husband, the 20-something finds herself in the bathroom with scissors and a bad YouTube tutorial, intent on chopping off her long hair. And she does, without hesitation and arguably zero expert guidance, revealing a pixie.
Pugh ended up cutting her real hair for the standout scene, which wasn't initially the plan. "I thought we were going to get a custom-made wig," Robert Lugo, head of the movie's hair department, tells POPSUGAR. That's likely what viewers think they're seeing when Allison's long strands hit the bathroom floor eight minutes into the film.
Pugh's commitment to chopping her hair stemmed from a place of authenticity. "For me, whenever I was particularly low as a teenager, I would do lots of quick fixes," she tells USA Today. "I would buy things like nail kits or scissors and go onto YouTube and find out how to do it. I was just looking in any direction but the thing that was making me sad." That's precisely why she was insistent on ditching the wig, Lugo says. She was like, 'No, we're chopping my hair."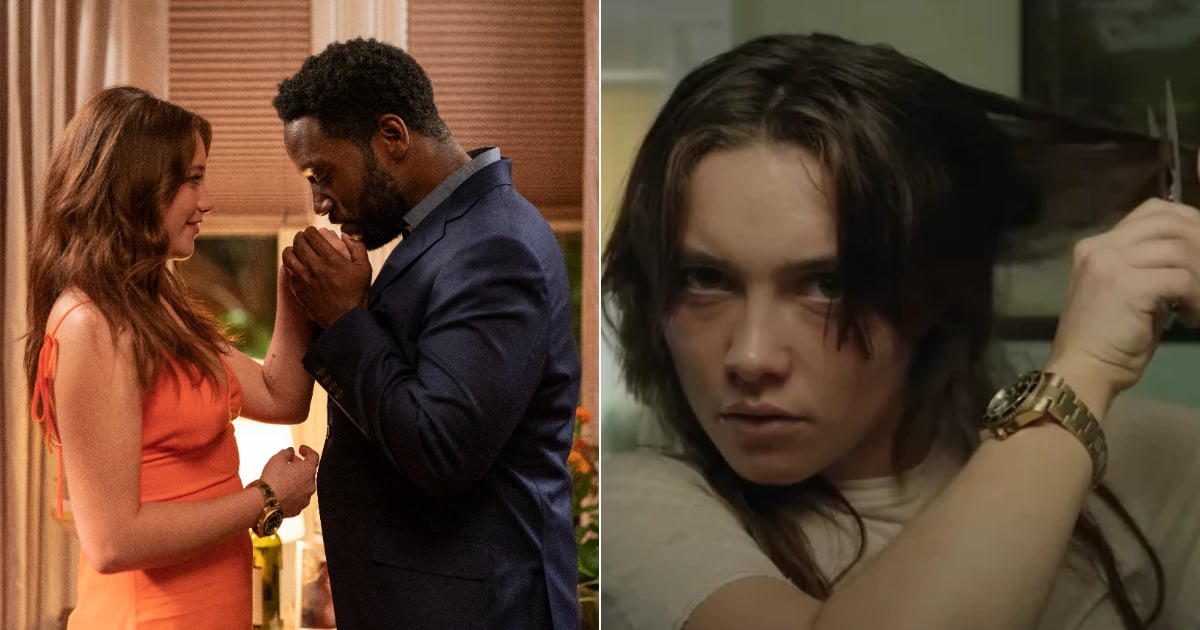 Pugh used wigs to practice the scene before the official take to perfect the lighting and the positioning of the cameras. When it was time to roll and Pugh started to hack at her hair, the pro remarkably "wasn't nervous," according to Lugo. Luckily for everyone involved, the expectations were low. "It was supposed to be a f*cked-up haircut, so I thought, the more messed up, the better," he says.
In "A Good Person," Pugh's hair evolution is jarring. When her mom gets home and gasps at her handiwork, Allison says, "It's makeover Monday," to which her mom replies, "It's Friday." Throughout the film, her hairstyling (or lack of) mirrors her internal struggle. At her worst, Allison's hair looks sweaty, piecey, and unwashed, most perfectly epitomised when she tries (to no avail) to pick up a rejected opioid prescription at the drugstore but ends up stealing hair barrettes instead.
For Lugo, Pugh's hair evolution meant putting himself in the main character's shoes and getting creative with his product lineup typically reserved for glamorous hairstyles. "I used Kevin Murphy Shimmer Shine to give her hair a shiny look for her sweaty scenes, plus a lot of water, paste, and Unite Texturiza Texturizing Spray," Lugo says. "I would use that to emphasise those short pieces when she was in her most traumatic state."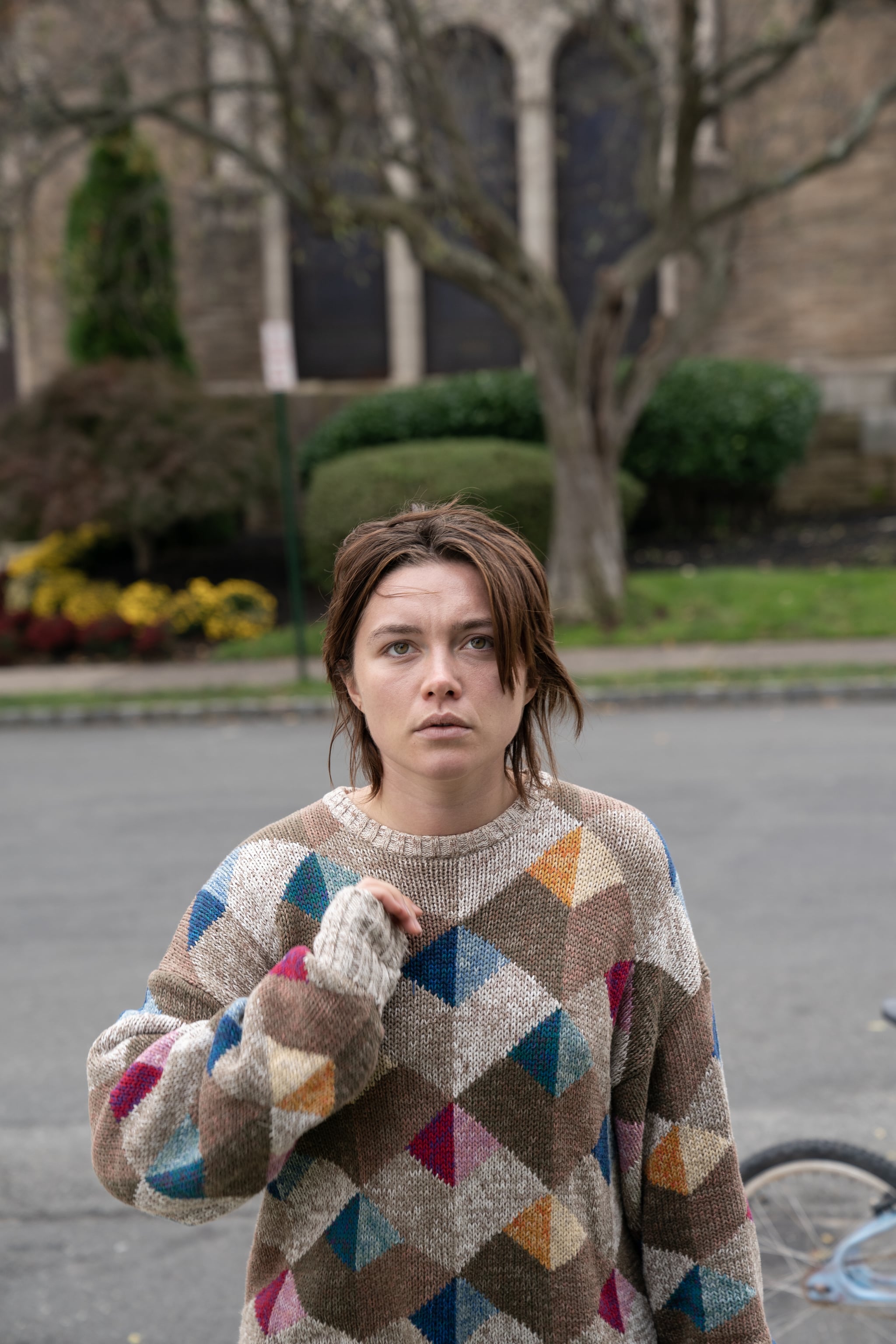 As she starts to work through her trauma, she becomes more mindful of her hair. When she begins attending AA meetings, "her hair starts to look smoother and nicer," Lugo says. It looks more intentionally styled to communicate that she's taken a step forward in her healing journey.
It's also around that time that Allison is introduced to Ryan, the teenage daughter of the couple involved in the accident whose hair transformation is equally notable. We see her transition from wearing predominantly tight braids in the wake of her parents' death to her natural curls at the end of the film, one year after the tragedy.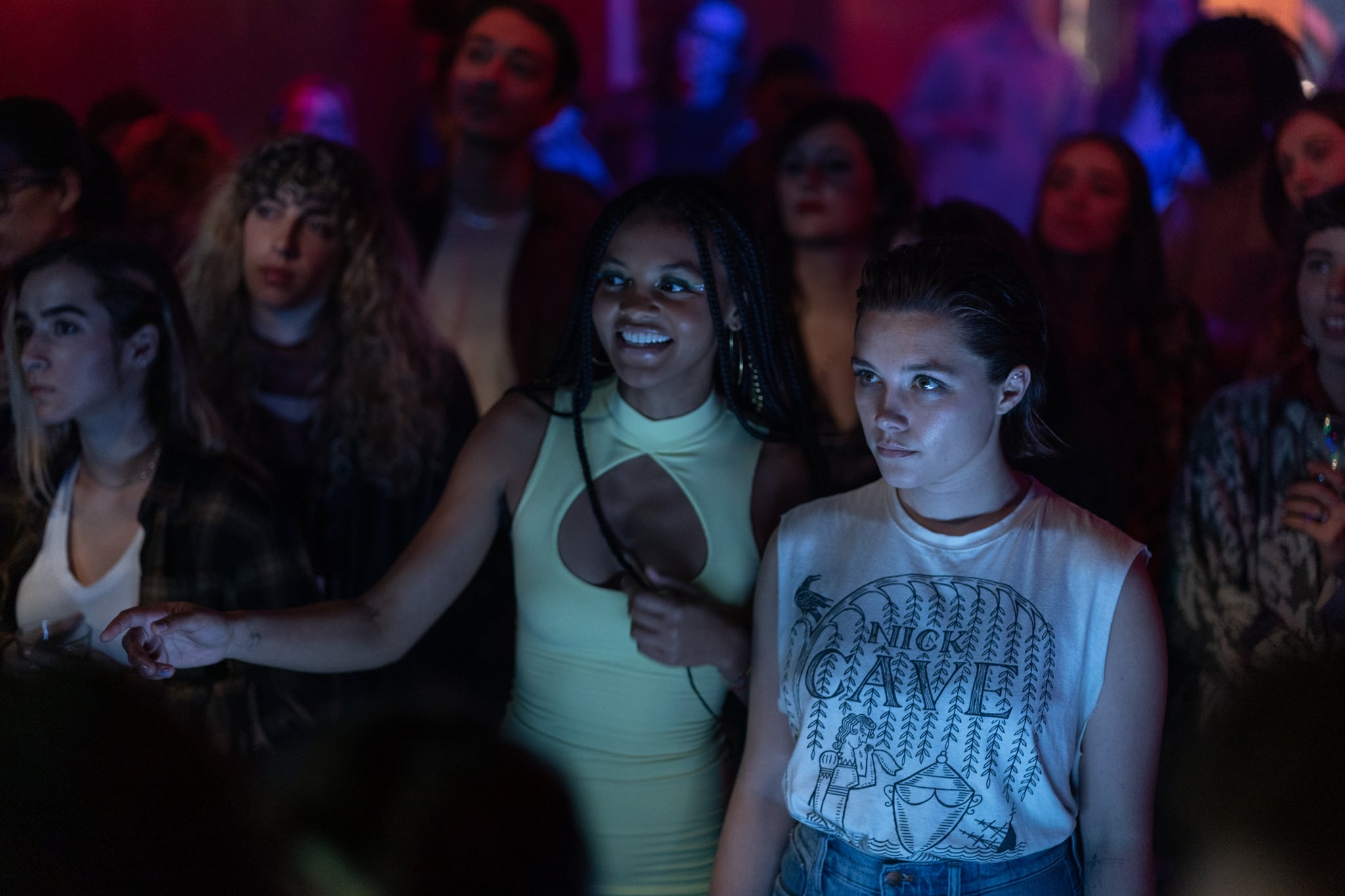 "Ryan's hair evolution was Zach's idea," Lugo says. "He wanted her to look more like herself . . . more natural and free — not like the caged person she had become." Without giving away too much, Allison and Ryan ultimately find solace post-tragedy, as reflected by their respective hairstyles in the film's final scene.