Julia Fox's Double-Layer Nails: See Photos
We Have So Many Questions About Julia Fox's Double-Layer Nails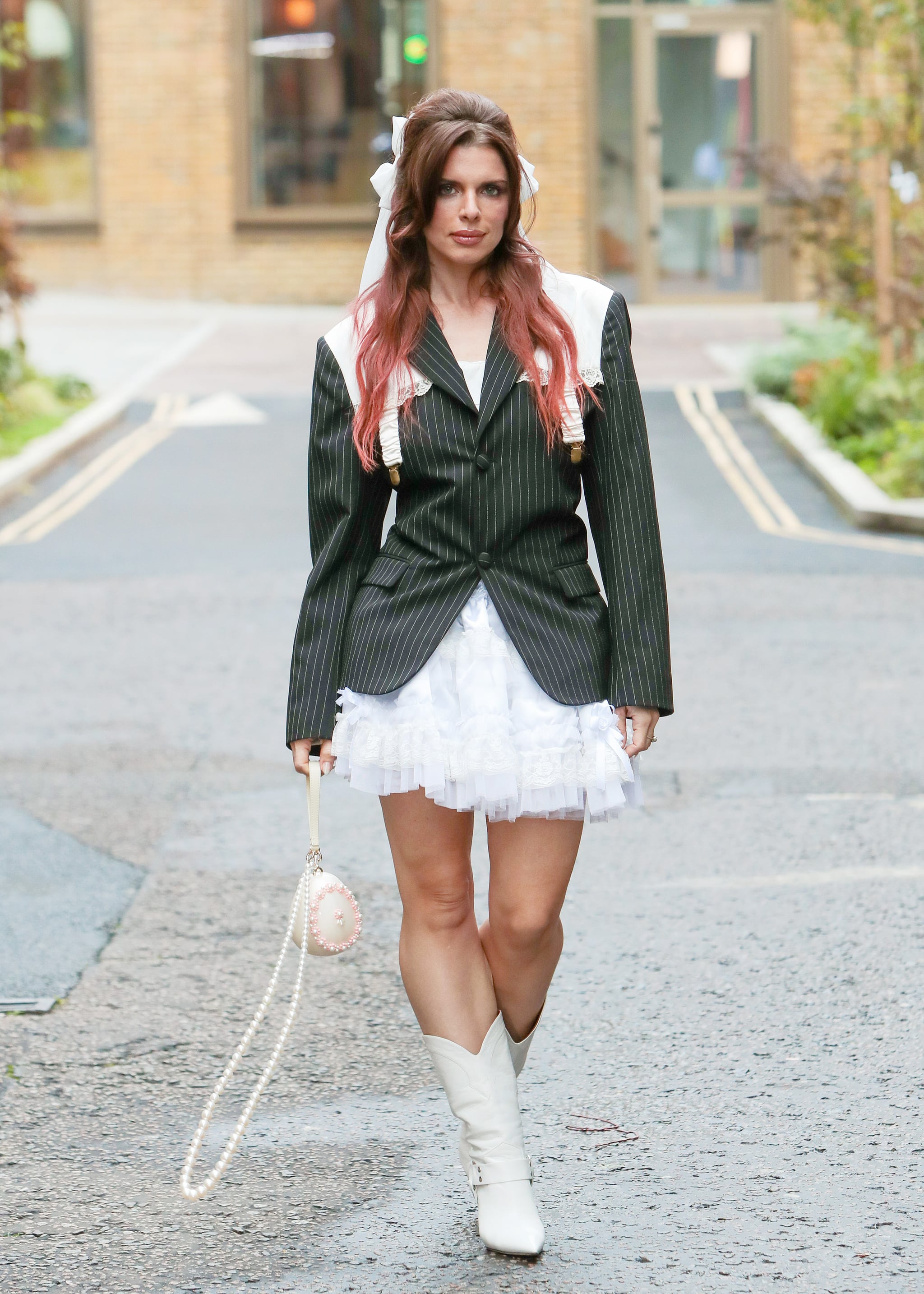 Image Source: Getty/Rachpoot/Bauer-Griffin / Contributor
Julia Fox continues to be an iconic source of beauty inspiration. On 2 Oct., the star's manicurist, Juan Alvear, posted a picture of her latest set of nails and if you're anything like us, you'll immediately have some questions about her "double layer" set.
"Double layer wet encrusted nails for @juliafox for @rollacoaster cover," Alvear captioned the photo. In it, he shows off the duo's masterpiece — a cross between the water-droplet design and the most literal version of a 3D manicure we've seen in a while. Fox's nails were first filed into a medium tapered-square shape and painted a milky bubble-bath shade. Then, another clear nail extension was added on top. Sandwiched between the two were life-like liquid droplets, which created a very camp version of the wet-looking trend that was all over our social media feeds.
In an era when anti-beauty trends are celebrated more than ever, Julia Fox continues to be a constant trendsetter for those who like to push the limits. "Consumers increasingly seek products and marketing that reflect a broader range of beauty standards and embrace authenticity," psychologist Dr. Carolyn Mair previously told POPSUGAR of the anti-beauty phenomenon. From her penchant for dyeing her eyebrows to her openness when discussing her plastic surgery procedures, Fox is the poster child for taking control of your personal beauty narrative, regardless of whatever trend currently dominates the masses.
See a close-up of Fox's gorgeous manicure here.