I Got the "Kash Doll Layers" Haircut
I Got the "Kash Doll Layers" Haircut and It's Better Than I Imagined
As POPSUGAR editors, we independently select and write about stuff we love and think you'll like too. If you buy a product we have recommended, we may receive affiliate commission, which in turn supports our work.
If you've been on any form of social media lately, then you've likely seen conversations surrounding Kash Doll's trendy hairstyles. While the rapper and actor always seems to be undergoing some pretty jaw-dropping makeovers, a recent cut featuring prominent layers has had fans in so much of a frenzy that it has become aptly known as "Kash Doll layers."
The look is a variation of the "octopus" haircut trend, an updated take on the "Rachel" cut from "Friends." Both take inspiration from the shag, which has been spiking in popularity over the last few years, so it's no surprise that people have been taking the original trend and adding their own personal touches. Kash Doll's has an element of undeniable glam, and it was exactly what I was looking for when I went to my hair appointment this past weekend.
Read ahead for my attempt at recreating the style including everything I used to get the look, from my extensions to the tools.

What Are Kash Doll Layers?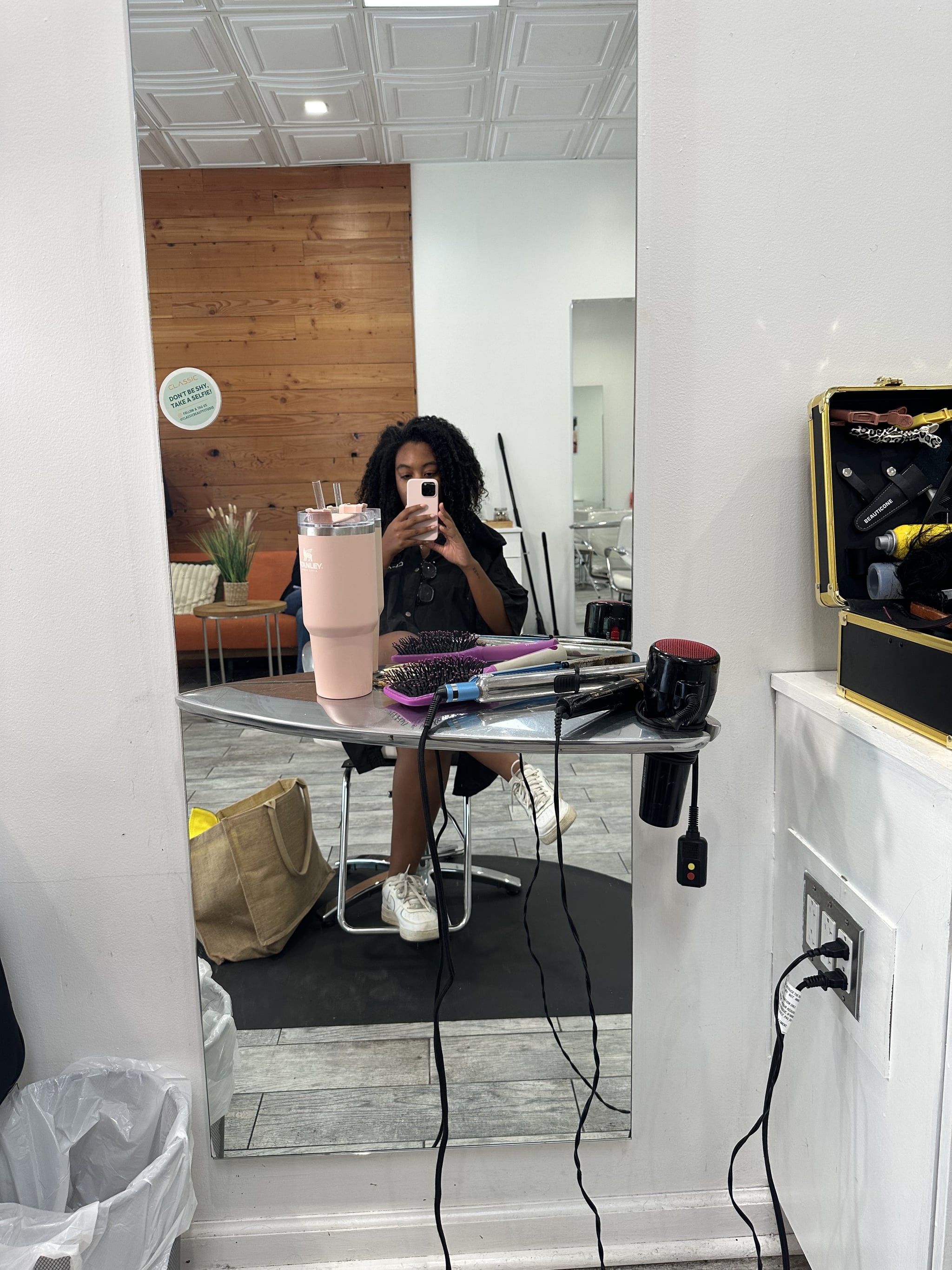 Since Kash Doll layers feature, well, lots of layers, I knew I had to cut some of my hair to really get the look I was going for. Additionally, I figured I would likely need an extra bundle of hair to achieve the same fullness. For this, I opted for Unice's Peruvian Loose Wave Virgin Hair ($283) as it came pre-packaged with four bundles instead of my traditional three, and each of them was extremely thick, even though there were longer lengths at 20, 22, and 24 inches respectively. This made me feel like the volumizing portion of the style was already covered.
I went to Brooklyn-based hair salon Classic Beauty Studio and was seen by my go-to stylist, Martika Cogdell. After a wash and blow dry, she took one look at my inspiration photo and got to work.
How to Get Kash Doll Layers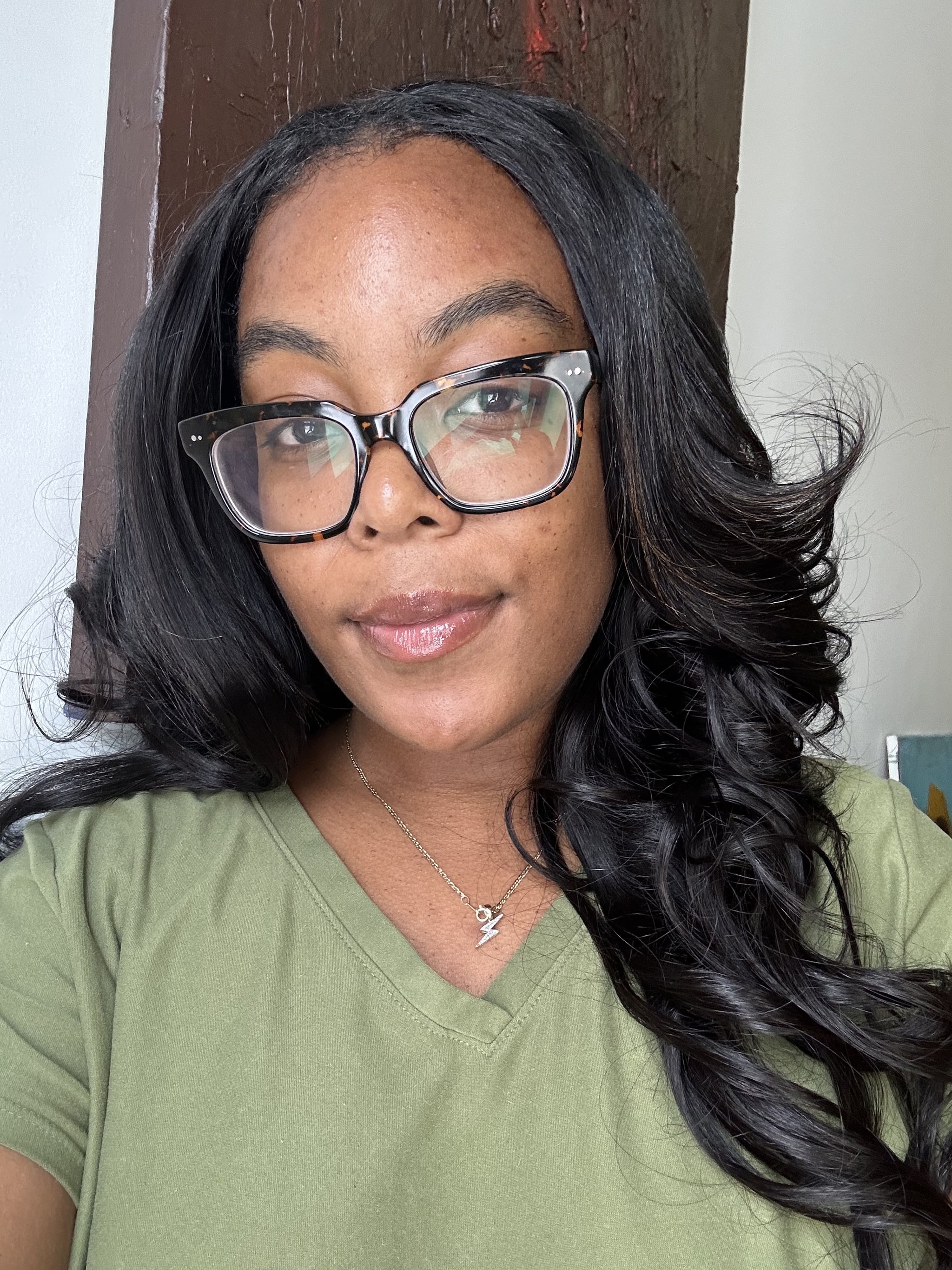 Though I often have my hair in braids or some sort of protective style, I am still completely natural and opted for a leave-out instead of a closure to make my hair blend better with the extensions. This actually ended up impacting the style a bit (but more on that later).
After Cogdell straightened my hair using the Babyliss Pro Titanium Ionic Straightener ($190), she cut the layers from the bottom up using hair shears, strategically taking off portions from the longest extensions in a "waterfall" motion. The rest were cut once my hair was curled, courtesy of the T3 Curl ID Iron ($250), which allowed us to better see how the face-framing portion of the style would look in real life.
Because I opted for leave-out, my top layers were a bit longer than the rapper's. "I want to avoid cutting your natural hair too much," Cogdell says. "Just in case you want to switch up the style a bit later." Though I rarely wear my natural hair out and curly, it's a decision I ultimately agreed with, because should the occasion arise where I do, I wouldn't want my hair to be uneven in an afro.
This is where I would recommend opting for a closure, frontal, or even a wig. Unless you wear your hair styled straight more often than not, opting for any one of these will allow you to more accurately recreate the style, without worrying about how your own hair will look when it's time for a switch.
Kash Doll Layers Results
I've had Kash Doll layers for a full day now and I must say — they are fantastic. This was my first time getting any type of volumizing cut, and I've been loving the Farrah-Fawcett glam that I've got going. I've been able to do some absolutely adorable claw-clip looks with my new hair, and styling has consisted of me just brushing out my curls and going along with my day, which is deeply pleasing to my low-maintenance heart.
I can't recommend trying this style enough, so Kash Doll, be forewarned: you are now a permanent fixture on my mood board. Thanks in advance for all the hairstyle inspiration that I'm about to get from you.
Image Source: POPSUGAR Photography / Ariel Baker