Love Is Blind's Taylor Rue on Makeup Shaming, Beauty Tips
"Love Is Blind"'s Taylor Rue Reveals Her Beauty Secrets, Makeup Shamers Be Damned
As POPSUGAR editors, we independently select and write about stuff we love and think you'll like too. If you buy a product we have recommended, we may receive affiliate commission, which in turn supports our work.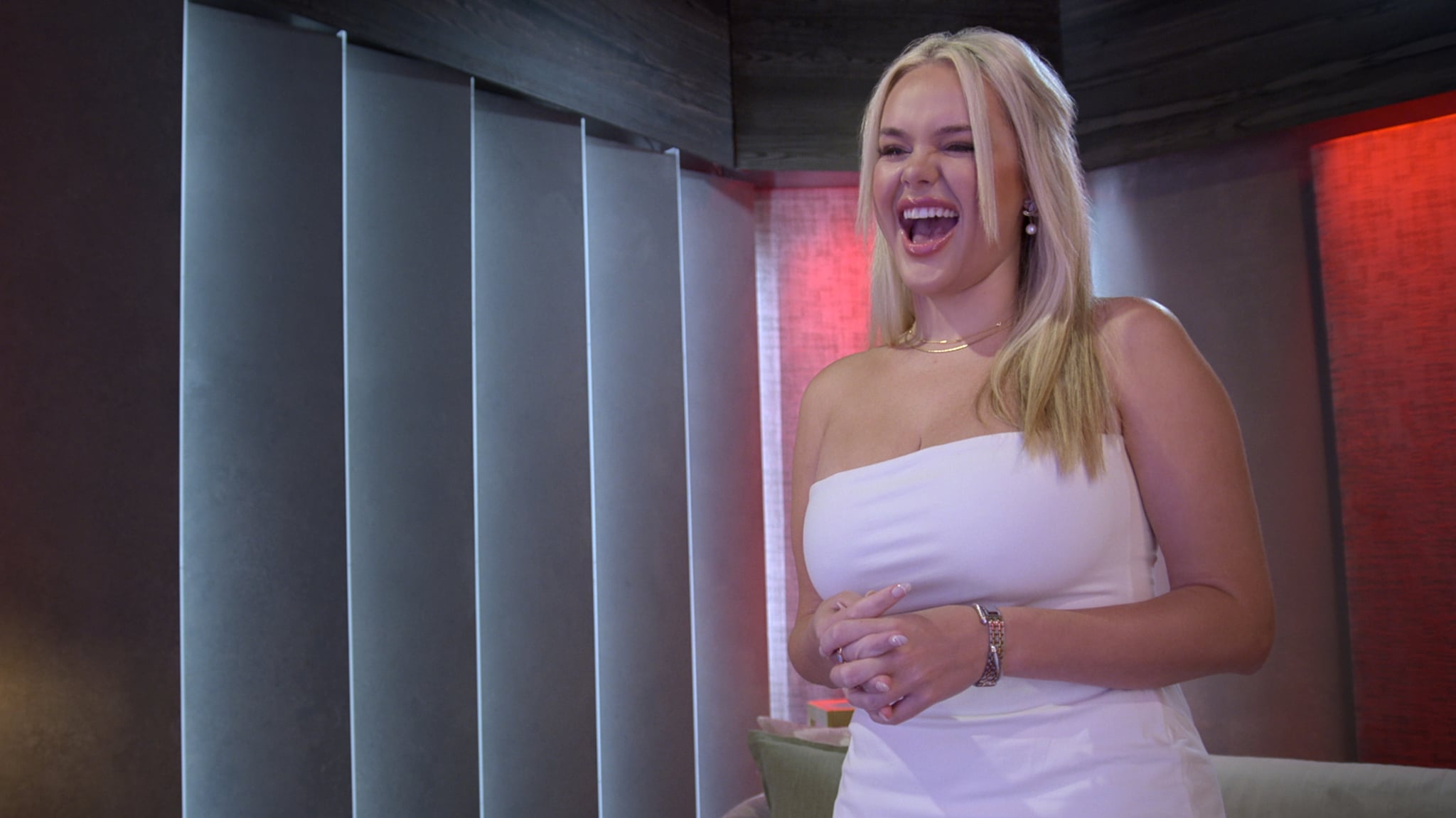 "Love Is Blind" season five may have been its messiest yet — with one major discussion surrounding a cast member shaming his fiancée for wearing too much makeup. Shortly after Jared Pierce (JP) and Taylor Rue got engaged in the pods and met in person, Pierce refused to communicate with Rue. Once confronted, he admitted he felt uncomfortable because of his then-fiancée's "caked-up face" and "fake eyelashes" at their big reveal. (Yes, those were his exact words.)
In response to his out-of-pocket comments, Rue firmly said she would wear whatever she wanted and ultimately broke off their engagement. "I've healed from it, and I healed from it before [the show] came out," she tells POPSUGAR following the reunion. "He did really hurt me, but at the same time, I was proud of myself for standing up to him."
Aside from calling out Pierce's blatant misogyny and applauding Rue's comeback, many fans were curious to discover her beauty secrets, considering her makeup looked pretty flawless throughout filming. To find out, we went straight to the source and chatted with the 26-year-old teacher about her favourite products, cosmetic procedures, and that stunning reunion look. Ahead, learn about the "Love Is Blind" star's beauty philosophy and shop her go-to items.
Behind Taylor Rue's Reunion Look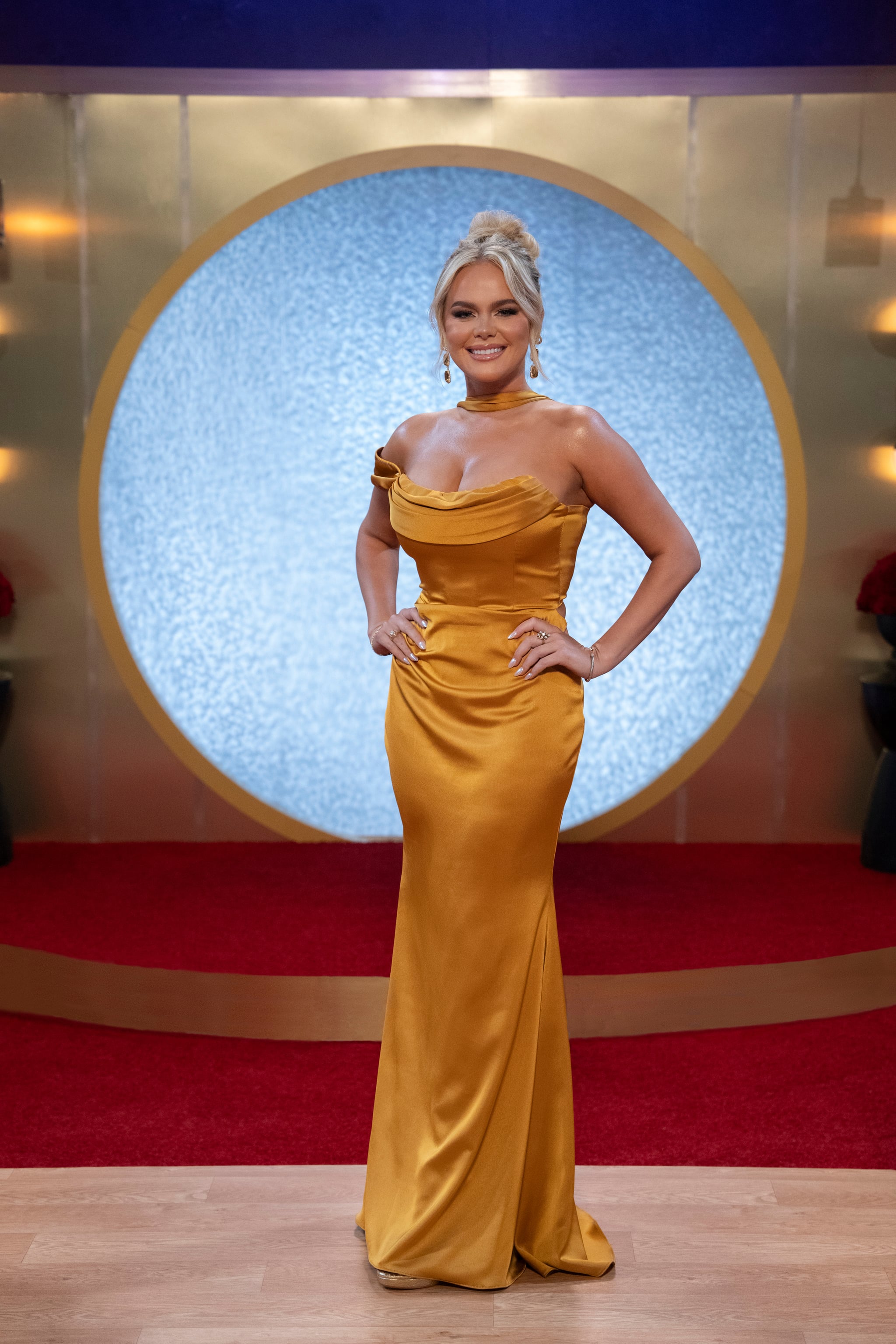 "I did want to rub it in [Pierce's] face with a caked-up look."
Rue worked with LA-based makeup artist Ayleen Rodríguez to bring her shimmery, "latte" makeup to life. "I typically like a more natural look, but I knew that I wanted glam for the reunion," she says. "I did the bronzy look with the bronzy eye. I wanted the big eyebrows, the big lashes. We're on TV, so I wanted to look pretty, but also I did want to rub it in [Pierce's] face with a caked-up look."
To many viewers' surprise, Pierce doubled down on his makeup-shaming comments, after initially apologising at the reunion. "I was in shock," Rue says of the moment. "When he first apologised and I was like, 'OK, I'm going to forgive him. It's time. I need my closure.' But then he said it again, and I don't know if you saw, but I had to take a deep breath because I was like, 'There is no way this is happening right now.' You would think that he would've just left it at the apology."
The Secret to Taylor Rue's Lashes
"I was about to get engaged, and in any situation, real world or TV, I'm going to want to have makeup on in that moment," Rue shares of her reveal look. Though she got lash extensions ahead of the show, she added in her favourite Ardell Wispies False Eyelashes ($4), on top of a dark, bronzy eye look. And when it comes to applying falsies, she is precise. "Let me tell you, it will take me 30 minutes in the morning. I will waste four of them. I'm so specific with the way they look, if they're not glued down perfectly, so it takes me time. But once I get them on, I'm like, these look good."
Taylor Rue's Desert-Island Makeup Product
Rue admits she can't go anywhere without her lip liner and gloss combo: Summer Fridays Lip Butter Balm For Hydration & Shine in Vanilla Beige ($24) and Morphe Soulmatte Filling Gel Lip Liner ($8). "I need my lip stuff. Lips are everything," she says.
Taylor Rue's Biggest Beauty Tip
One of Rue's now-go-to steps in her makeup routine actually came from scrolling through TikTok. While she previously contoured below her cheekbones, a hack on the platform influenced her to start contouring above. "It lifts my face and looks so much better that way," she says. Though she used to love the Charlotte Tillbury Hollywood Contour Wand ($42), she now swears by the much more affordable Makeup Revolution Mega Bronzer ($8).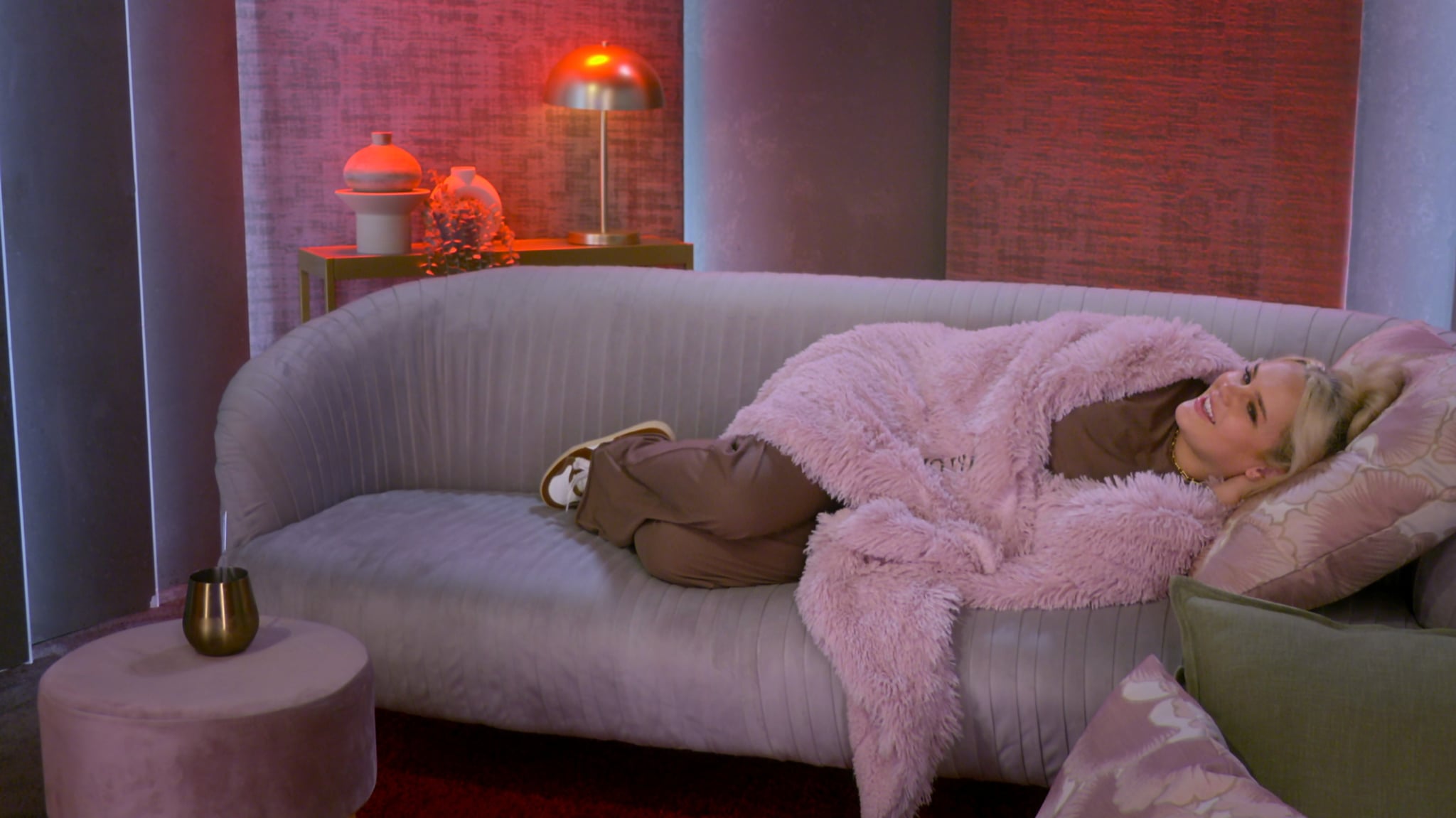 Taylor Rue on Cosmetic Procedures
Rue's philosophy when it comes to cosmetic enhancements? "Do whatever makes you feel confident." That's why she recently made the decision to get jaw filler, which she describes as "one of the best things I've ever done." She also opened up about getting Botox and lip filler for a few years now. "That's all I've done, and honestly, that's probably all I will do. I like the little enhancements where you can kind of tell, but you can't really tell," she says.
Taylor Rue's Beauty Philosophy
Ultimately, like she told Pierce in Mexico, Rue stands by the belief that when it comes to beauty, you should do whatever you want. "If you want lip filler, if you want to wear fake eyelashes, if you want to go barefaced, do it, if it makes you feel better about yourself," she says. "And truthfully, your beauty comes from inside. I think that's important for people to remember."