Lush 2021 Beauty Advent Calendar Details and Photos
This Year, Lush Is Launching 2 Advent Calendars to Get You in the Festive Mood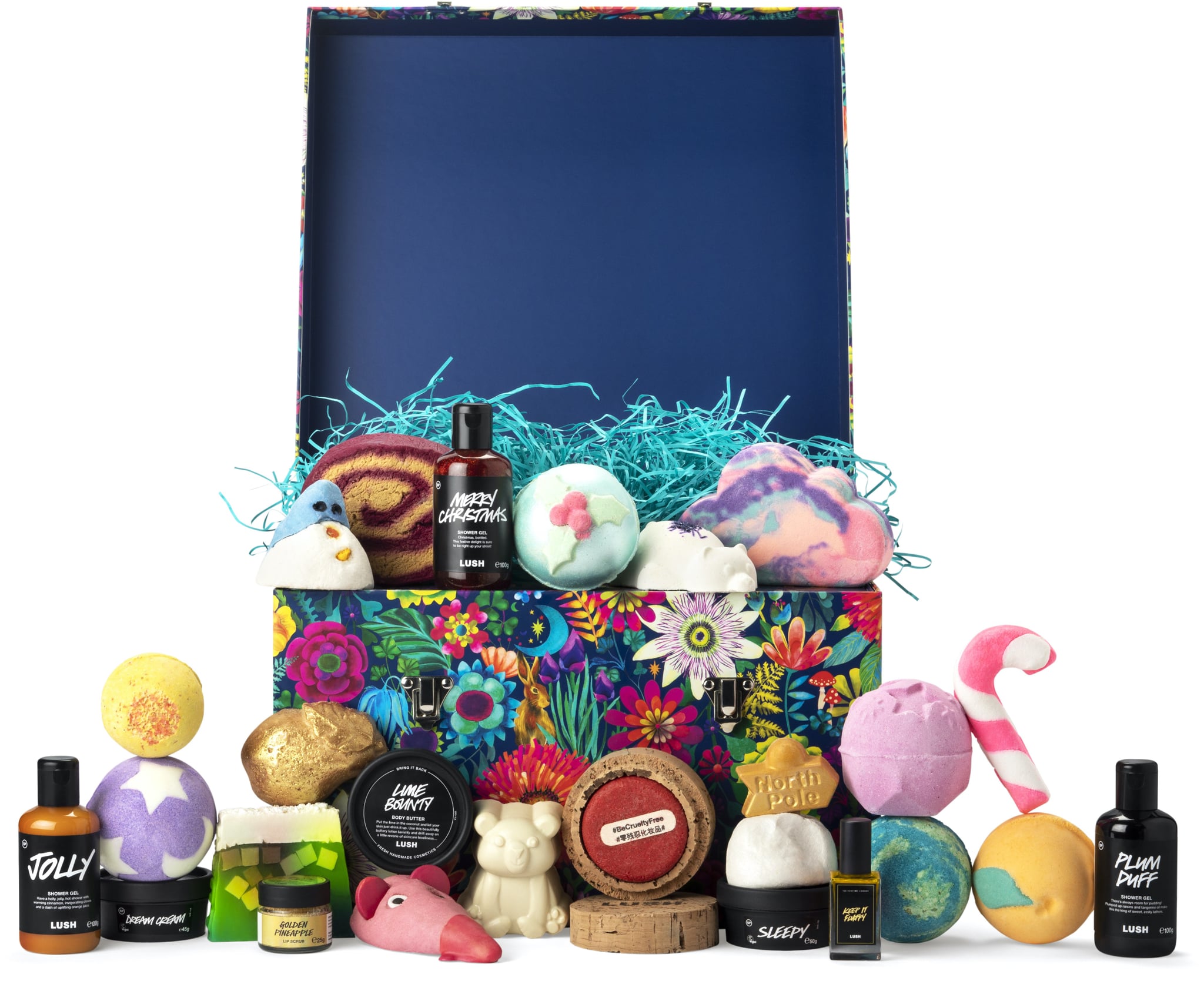 Look, we know it's still the summer, and honestly, we can't quite believe beauty Advent calendars are coming in so thick and fast either. But we'd be lying if we said we weren't excited for the fun of all things festive beauty. One of the most anticipated Advent calendars every year is courtesy of Lush. Luckily, we've got all the early details on the two calendars for sale in 2021. Plus, for the first time, the calendars will be available to buy in Lush stores nationwide.
The Lush Advent Calendar (£185) features 25 doors full of vegan products from various ranges and includes bestsellers and gift exclusives. We don't want to spoil all of the secrets behind the doors, but highlights include: a Sleepy bath bomb, a Cinnamon Roll bubble bar, a Candy Cane reusable bubble bar, and Keep It Fluffy perfume.
The 12 Days of Christmas (£75) calendar features (you guessed it) 12 doors filled with beauty goodies, including Jolly shower gel, a Golden Christmas Pudding bath bomb, and Baked Alaska soap. In keeping with Lush's sustainability focus, all packaging from both Advent calendars is reusable and recyclable.
One of the earliest available beauty calendars this year is the Lush Advent Calendar, which will be on sale online from 26 Aug and in stores from 23 Sept. As for the 12 Days of Christmas calendar, you can get your hands on that one from 22 Sept online and in Lush stores nationwide from 23 Sept. Talk about getting into the festive spirit early!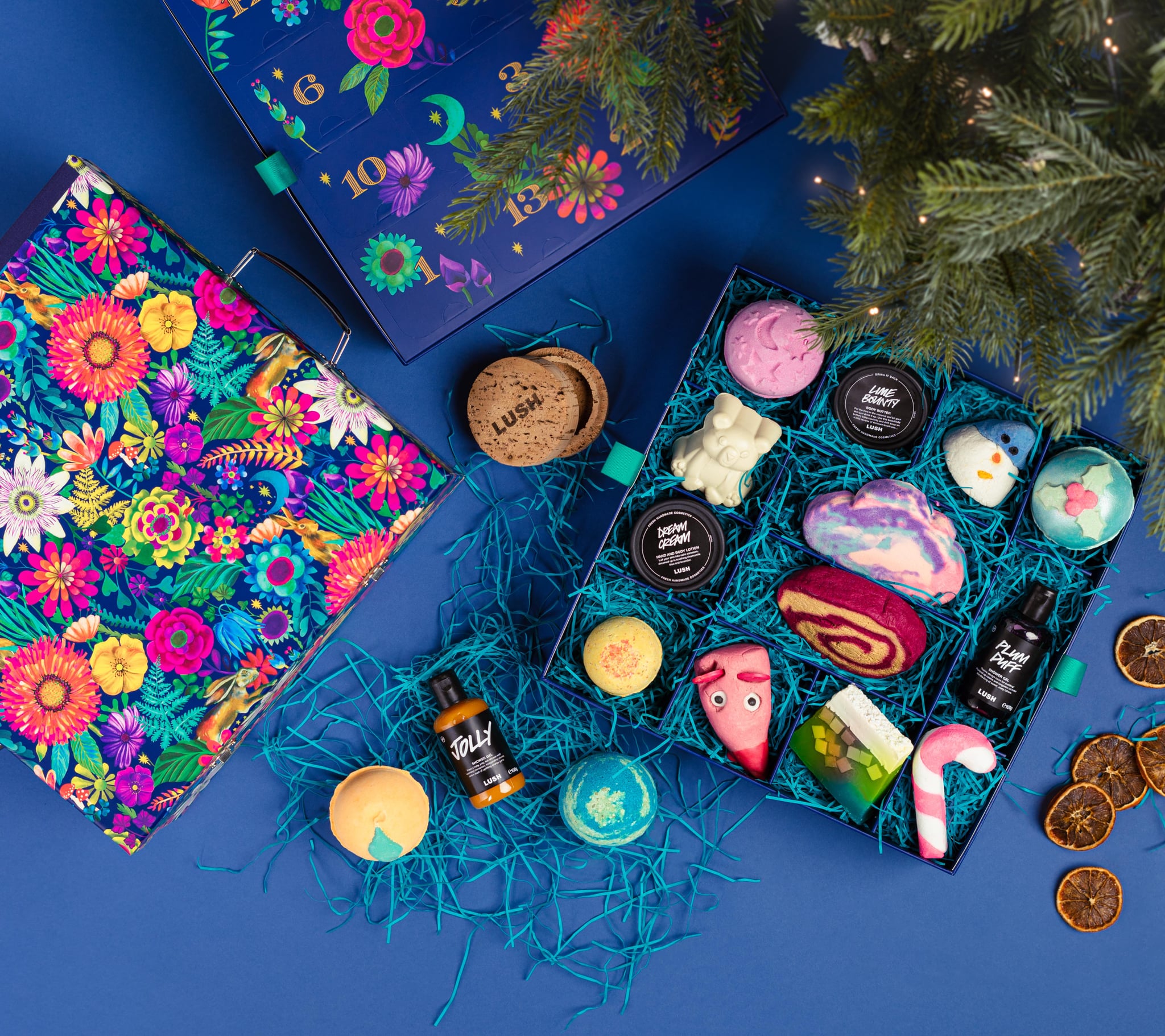 Image Source: Lush