Cosmetic Scientist Flow Adepoju's Journey Creating MDMFlow
From School, to Shed, to Studio: Flow Adepoju's Journey Creating MDMFlow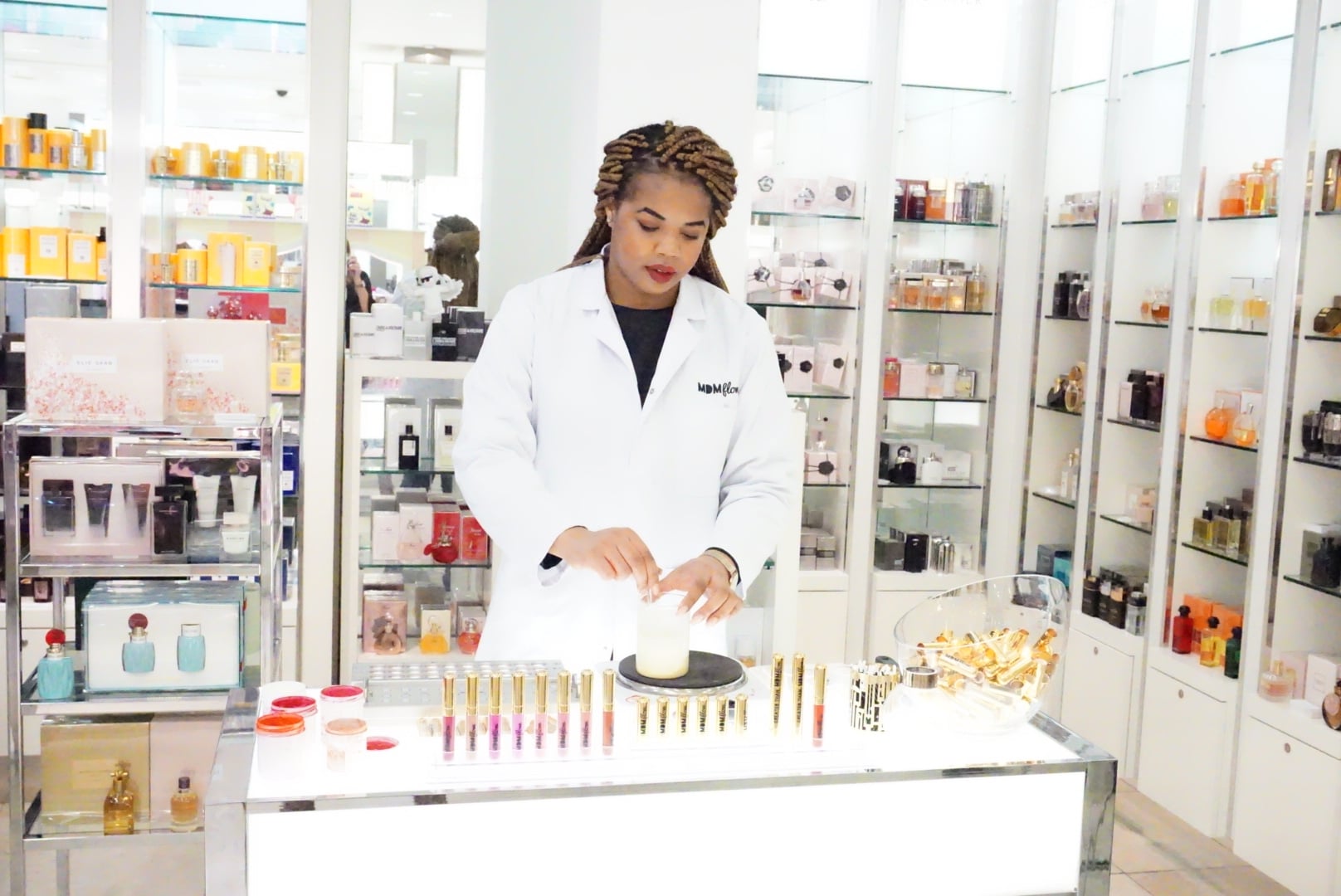 Too often, the best beauty stories go Untold, solely based on a person's skin colour, religion, gender expression, disability, or socioeconomic status. Here, we're passing the mic to some of the most ambitious and talented voices in the industry so they can share, in their own words, the remarkable story of how they came to be — and how they're using beauty to change the world for the better. Up next: Florence Adepoju, cosmetic scientist and founder of MDMFlow.
As a child, my mum was really into beauty. She did Avon for a while and then I remember she started using this brand called Fashion Fair. I'm not sure if they still exist, but they were specifically created for Black women. I remember playing around with foundation and the little compact powders, and that was my first exploration of beauty. But it wasn't a personal thing, I wasn't like, "Oh yeah, I love beauty so much, I want to work within the industry." It was just kind of, "Oh, this stuff is really cool, this is really creative."
My early teenage years was when I personally started paying attention to my relationship with beauty. Around the age of 13, my family moved to Essex, and Essex beauty culture — well specifically, where I went to school in Dagenham — was very different to my first secondary school in North London.
That was the first time that I had self-awareness around what the industry is like, and the industry suitability when it comes to different skin tones and different ethnicities.
On the bus, girls were putting on their mascara and doing a full face of makeup and really paid attention. And for me, I loved the idea of being able to self-represent, which is something that is still important to me now in terms of putting on a specific look and that being your thing. I feel like you can do that more so with beauty than anything else. I remember at that age being so obsessed with glitter mascara especially, because it was the one thing that was so hard to remove when teachers told me to. I absolutely loved it.
Around college age, so probably about 16, I'd go into Boots stores with my friends with all of the makeup counters and testers. It was an interesting experience because on the one hand it was great because there was so much product to play with and test. But on the other hand, not everything was suitable for my skin tone. I could find a really cool nail polish, a nice eyeshadow, but it was hard to find a foundation. That was the first time that I had self-awareness around what the industry is like, and the industry suitability when it comes to different skin tones and different ethnicities. That being said, I still wasn't like, "Yeah, I'm going to change the beauty world." I was just taking in that understanding.
In college, I studied biology, chemistry, and art and design. I initially I wanted to study pharmacy, but I did two weeks work experience at a pharmacist and I absolutely hated it. So I'd spent all this time thinking I'm going to be a pharmacist and now I didn't know what I was going to do. Then, I was walking through Lakeside shopping centre and got stopped by Benefit Cosmetics. I was a bit cheeky and told them that I can try the products, but I can't afford anything. The lady on the counter then asked if I was looking for a job. I said yes even though I wasn't, so that was my first job in the beauty industry at 17.
At the time, Benefit Cosmetics was quite new to the UK, but it was really good because, at such a young age, I got so much responsibility. In a weird way, it felt like my mini business, even though it wasn't. It was also at that point I thought that I might actually enjoy working in the beauty industry. I think younger people today are perhaps in a better position because there's just so much more information, especially around careers in the industry out there. Whereas, I just didn't really know much about it.
Now, I feel that there's still a long way that the beauty industry needs to go in terms of inclusion, but it's not so much of a gaping hole.
During the role at Benefit, I went to the brand's head office for training. They were talking about the perfumers who created the fragrances, and how they designed it and developed it. In that moment, I literally had my eureka moment. I thought, "Oh my goodness, there are scientists in this industry!" I went home and googled "who makes cosmetic products" and "how to make cosmetic products", and I saw a video on YouTube of students from the London College of Fashion, from their cosmetic science program. Immediately I thought, "This is it. This is the degree that I need to study and this is going to take me on the path that I need to go on."
I got so much work experience whilst getting my degree. I worked as a marketing assistant in Belgium, and I didn't know anyone, so I'd go into stores and start chatting to whoever was in store. Most of the time I was speaking to the owner of the store. One of my friends, Nella, who is now one of my best friends, I literally met her because I walked into her store and she gave me a box of strawberries and then we became friends. That was my early understanding of small businesses and small retail businesses. The people in-store talked to me about their day, if they were doing any buying, how they're merchandising the store, tax law, and just so many different areas of managing a business. It was really inspirational for me.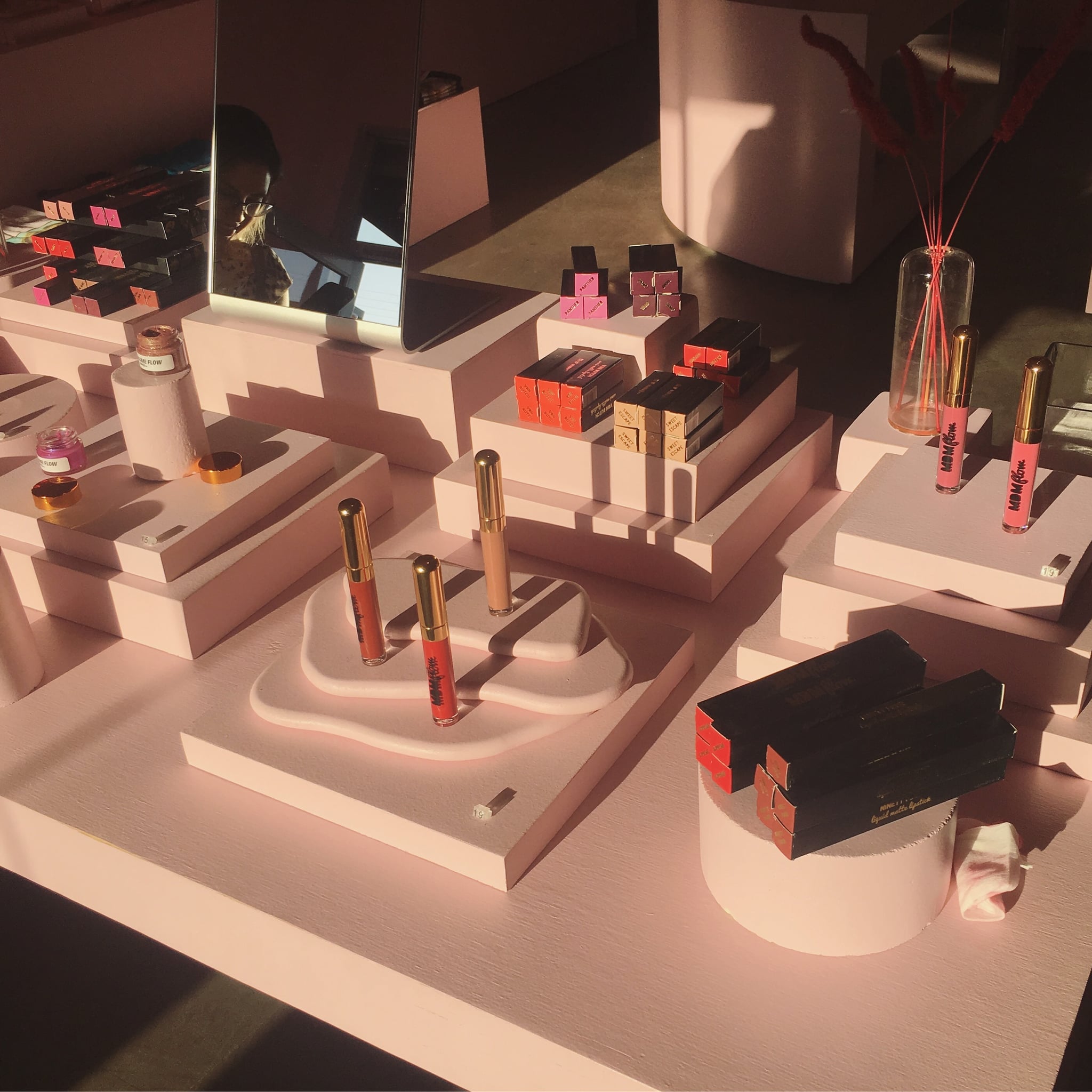 I came back and completed a project about lipstick and colour perspective for my degree. I explored how women feel when they have blue lipstick, or purple or yellow, compared with traditional lipstick colours (like nude and red). And how to improve how colour shows on your skin so it's suitable for all skin tones. This slowly evolved from my dissertation to the early stages of my business. I graduated in July 2013 and launched my company in August.
After launching, I asked my university if I could develop ideas using their facilities but they said no so I took over my parent's shed. It was a big shed with a table and chairs and everything. I got a lot of lab equipment from Amazon and eBay, I reached out to suppliers and I set up shop. This built the basis of my business MDMFlow. MDM stands for Madame and Flow because obviously my full name is Florence, and my mum used to call me Madam Flow. My Twitter name used to be Madame Flow when I first signed up for Twitter, then I came off Twitter and when I came back on Madame Flow was taken, so I changed it to MDMflow. I just remember thinking at the time, if I call my business MDMflow then I don't have to set up any new social media pages — I just kind of ran with MDMflow.
Since beginning MDMflow, I've also created a skin-care line, Flow Beauty Co., which launched in 2019. That suddenly picked up over the last year with people being at home. Initially we only had one product, which is the Everything Oil. Then we recently put out soaps, and now we're working on a full collection. So even working on two brands at the same time, it's just like really, I didn't even know what the word is. I guess it's intense, but I don't want to say it's overwhelming because I really enjoy it.
Now, I feel that there's still a long way that the beauty industry needs to go in terms of inclusion, but it's not so much of a gaping hole. That gap is closing when it comes to products that aren't suitable for everyone. So, now I see my business as almost at a 2.0 where it's like, "Okay, now imagine if suitability of colour is the standard. n|Now what's next?" And that's where we are now. It comes down to formula technology and how a product performs.
I literally turned 30 a few weeks ago, so I'm thinking what is the next decade going to be like now that I've just entered my thirties? I think for me, on a personal level, away from the business, I just want to be more visible as a cosmetic scientist. Because of my background as a cosmetic scientist, I don't really see there ever being a time where my fingerprint won't be in the product development. I really want to promote the science when it comes to my products. And I really want to promote science, just in general, across the board. More and more people are Googling ingredients. They want to know what's in their product. They want to know what works. So I want to put out more products that functionally do what people want and to be able to also explain to them the science behind it.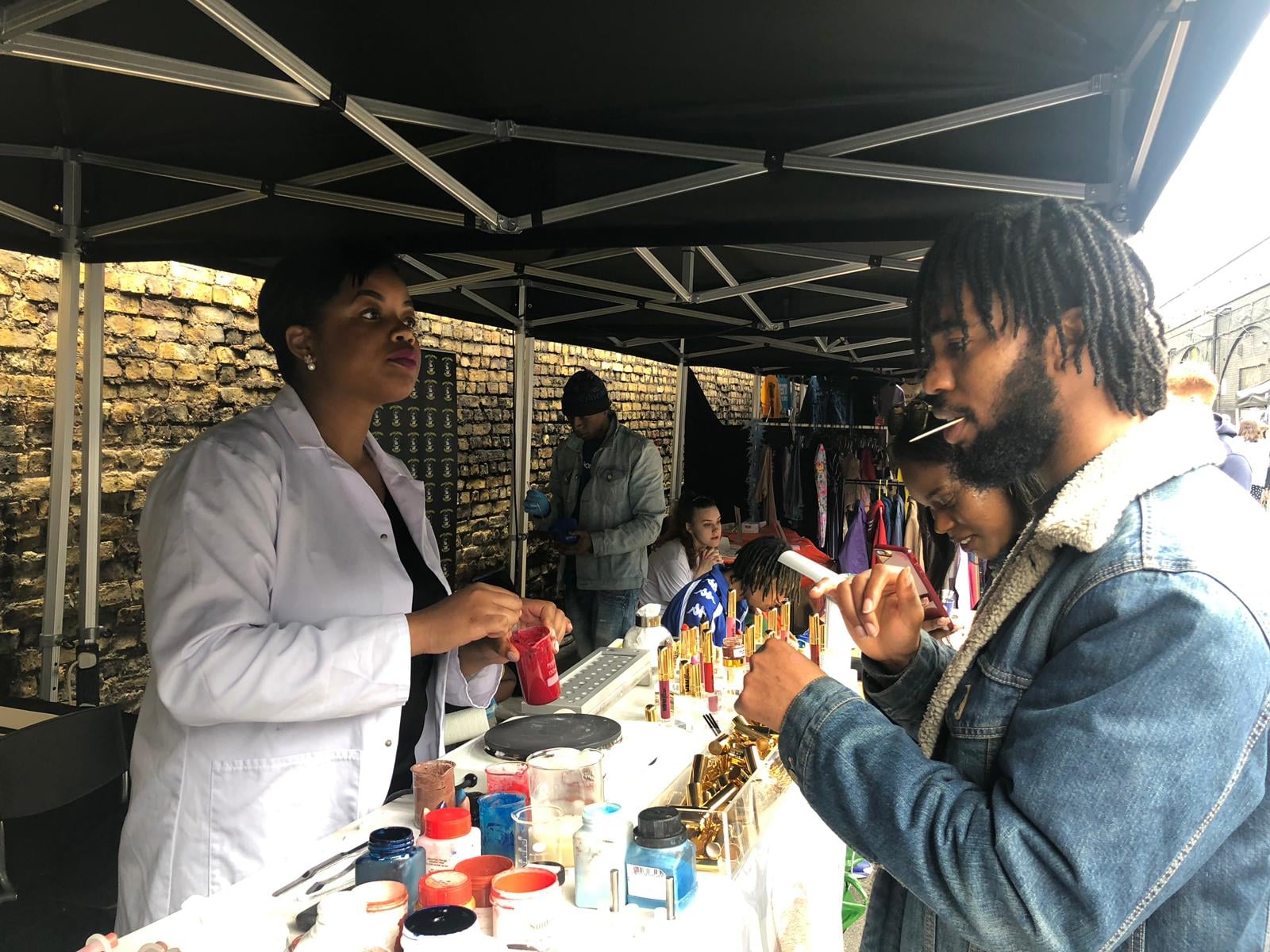 Image Source: MDMFlow