Michael Strahan Said Goodbye to His Famous Gap Teeth
Michael Strahan's Said Goodbye to His Famous Tooth Gap: "I Did It"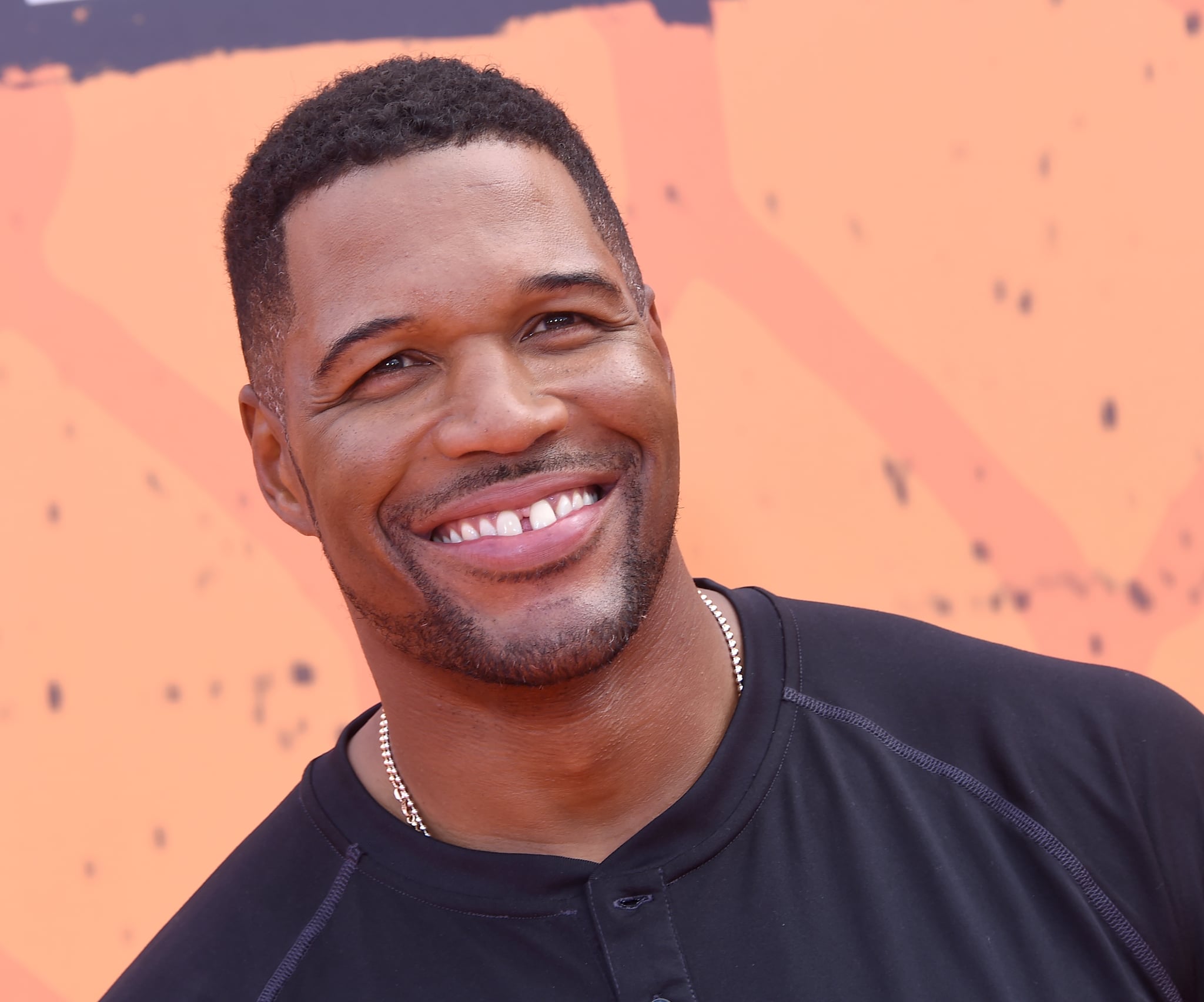 Image Source: Gregg DeGuire/WireImage
Michael Strahan's famous tooth gap is no more. On March 31, he posted a video on Instagram of him undergoing a dental procedure at Smile Design Manhattan. He captioned it, "I did it," with the hashtag #goodbyegap.
Throughout his football-turned-TV-career, the gap between his front two teeth has become a part of his signature look, so Strahan knew the decision to bid it adieu wouldn't be met without at least some pushback — which is exactly why he surprised everyone with the news.
"If I go home and say I'm gonna do it, it'll be like don't do it; if I post, it'll be don't do it; if I talk to my friends it'll be don't do it; if I talk to my business partner it'll be like don't do it," Strahan said in the video. "But I gotta do what I wanna do for myself."
After what looked like a rather speedy procedure, he was handed a mirror by Lee Gause, DDS, to check out his new look and instantly had a grin from ear to ear. "I love it, holy f*ck," were his exact words.
As expected, people had a lot to say in the comments, and there are even rumours flying around that this is an April Fools' joke given the timing (guess we'll find out on April 2). Our feelings are similar to those expressed by Michael Bublé: "You look great either way dude. Just keep on smiling!"