Mochi Skin Is the Latest J-Beauty Trend in Skin-Care
"Mochi Skin" Is the Latest Skin-Care Trend to Come Out of Japan and It's as Good as It Sounds
As POPSUGAR editors, we independently select and write about stuff we love and think you'll like too. If you buy a product we have recommended, we may receive affiliate commission, which in turn supports our work.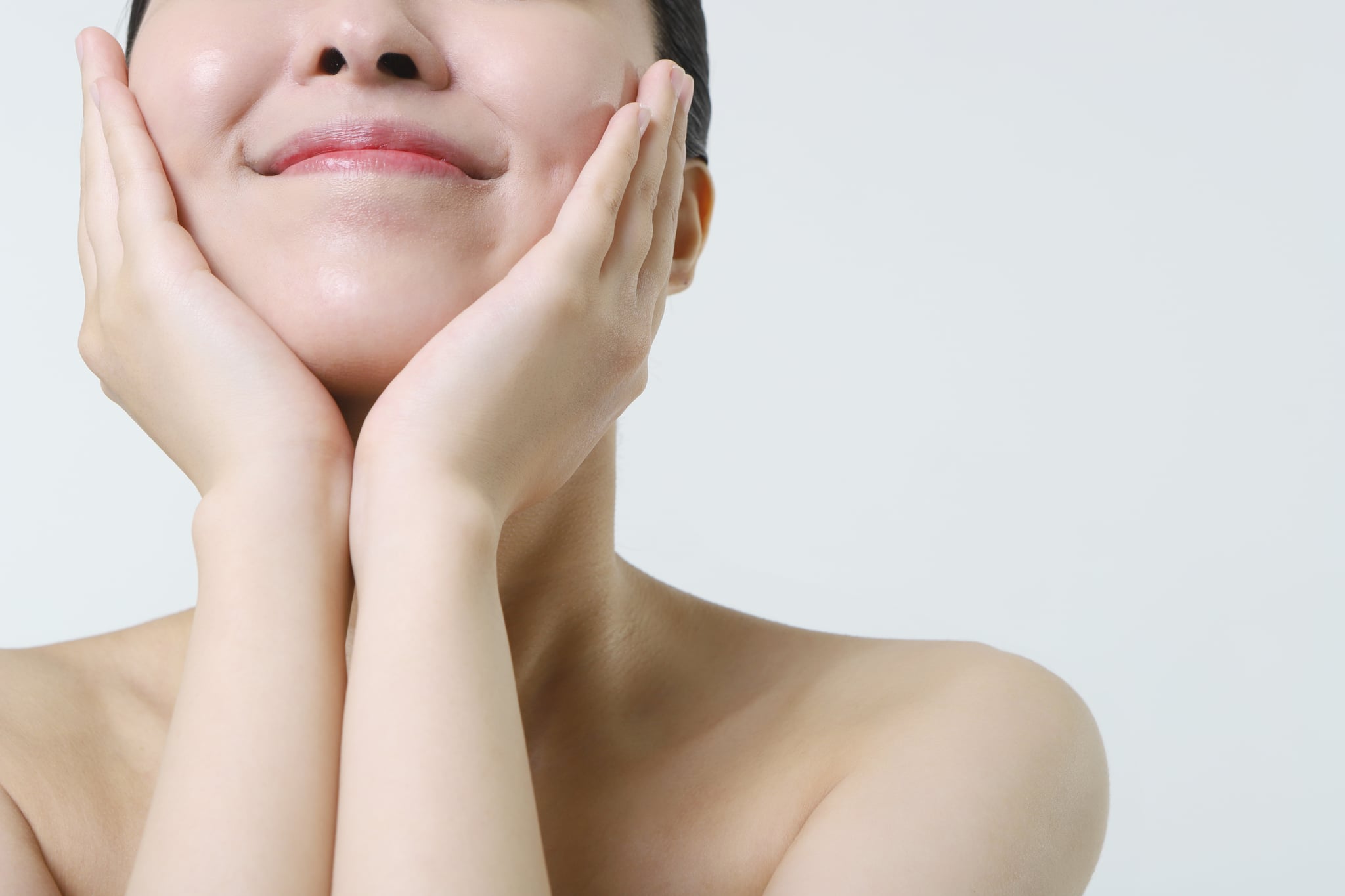 If you've ever described your dream skin as supple, soft, or hydrated, then you're going to love the latest beauty trend to come out of Japan. We all know what Mochi is, right? A popular Japanese snack that's known for its delicious taste and unique, squishy texture. Well, that bouncy texture is inspiring a new wave of skin-care goals.
"Mochi skin is firm, supple, and hydrated that has an inner glow and brightness to it," Shinji Yamasaki, founder of RE:ERTH, told POPSUGAR. "We strongly believe that the key to achieving Mochi skin is to first have healthy skin."
The J-Beauty trend embodies an all-around healthy, well-nourished, clear complexion. Think: plump, but still firm, and resembles the consistency of the chewy snack. (Who else can totally picture it?) To achieve Mochi skin, look for skin-care products and ingredients that promote cellular turnover as well as brighten and deeply hydrate.
"The combination of Japanese White Turmeric and Japanese Spring Turmeric in our products are fantastic in helping achieve Mochi skin due to the White Turmeric's ability to not only prevent the breakdown of hyaluronic acid, but also stimulate skin cell activity, and the Spring Turmerics ability to suppress the overproduction of melanin," said Yamasaki. "The result is healthy, Mochi skin which of course, is naturally brighter, firmer, and hydrated."
RE:ERTH even has a product that has been coined "Mochi skin in a bottle." It's the RE:ERTH Multi-Targeted Elixir ($85) which brightens and rejuvenates skin for smaller-looking pores, even skin tone, and a firmer feel. Sign us up.