I Tried Nail Cycling: See Photos
"Nail Cycling" Helped Me Repair Months of Damage
As POPSUGAR editors, we independently select and write about stuff we love and think you'll like too. If you buy a product we have recommended, we may receive affiliate commission, which in turn supports our work.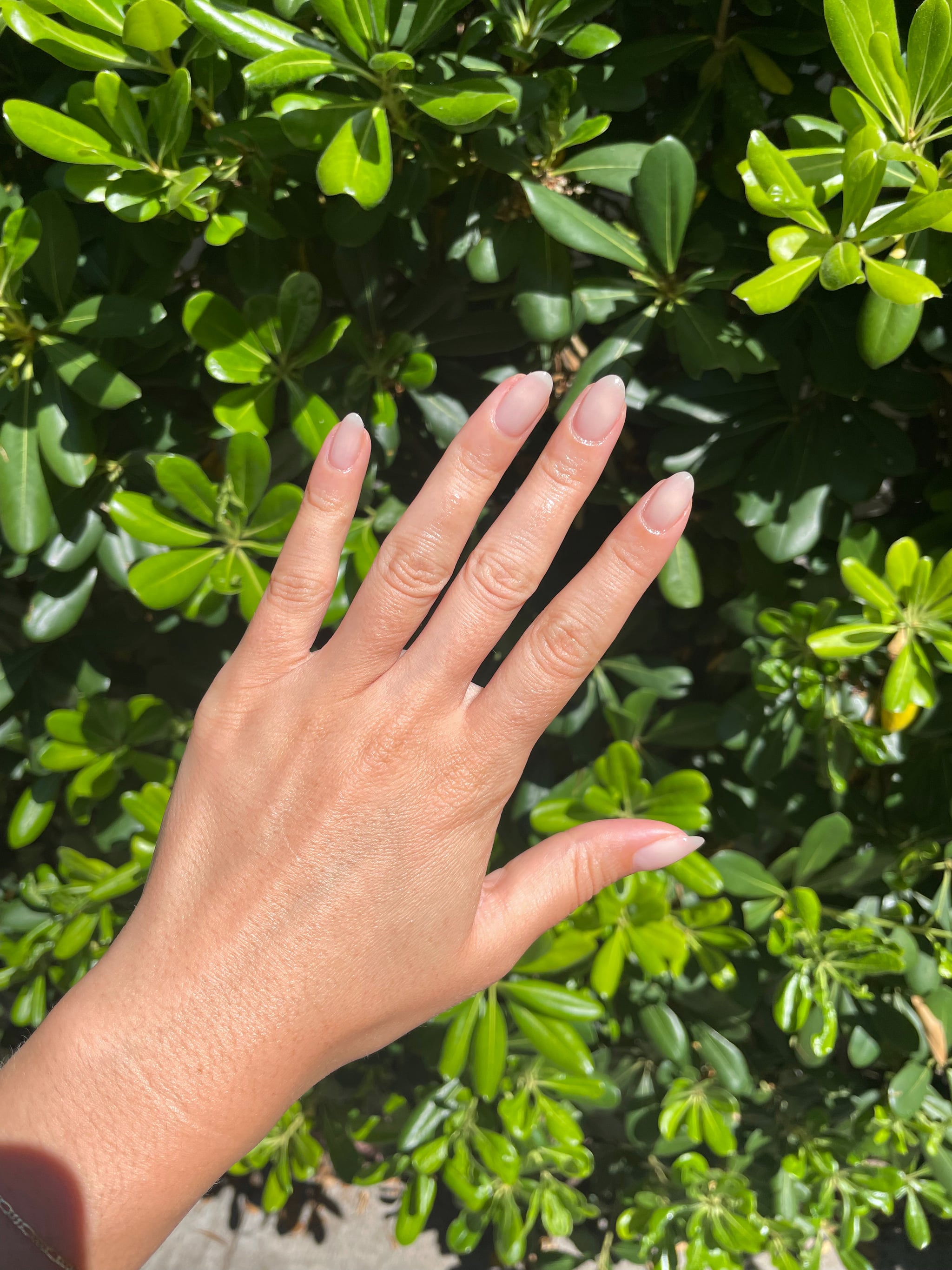 There's nothing I love more than a fresh manicure, which is a good thing, because I test out a lot of nail trends for work. That means I'm constantly in the salon trying out new polish colours and nail-art designs. With gel, I was able to grow out my nails longer than they've ever been before — so long that multiple people have asked me if they were fake. Things were going fine (or so I thought) until I was showering one day and realised that the tip of my nail on my middle finger was bending and felt like it was about to break. By the time I visited the salon to have the gel removed, I could see that more than one were thin, brittle, and in dire need of some TLC. I had heard about the strengthening benefits of "nail cycling," so I decided to give it a try.
For the uninitiated: nail cycling is taking time off between regular manicures — something I failed to do from January until June, in which I went a full six months of no breaks. (Unless you count the two minutes between removing the gel and layering on some more at the salon.) That, of course, is a serious no-no.
"Taking a break every eight to 10 weeks allows the repair of the nail matrix, which is found under the nail cuticle and contains stem cells where new nails are formed," Kunal Malik, MD, board-certified general and cosmetic dermatologist, previously told POPSUGAR. "Aggressive practices when it comes to gel or acrylic manicures, such as increased pressure upon removal of the nail, can irreparably damage the nail matrix."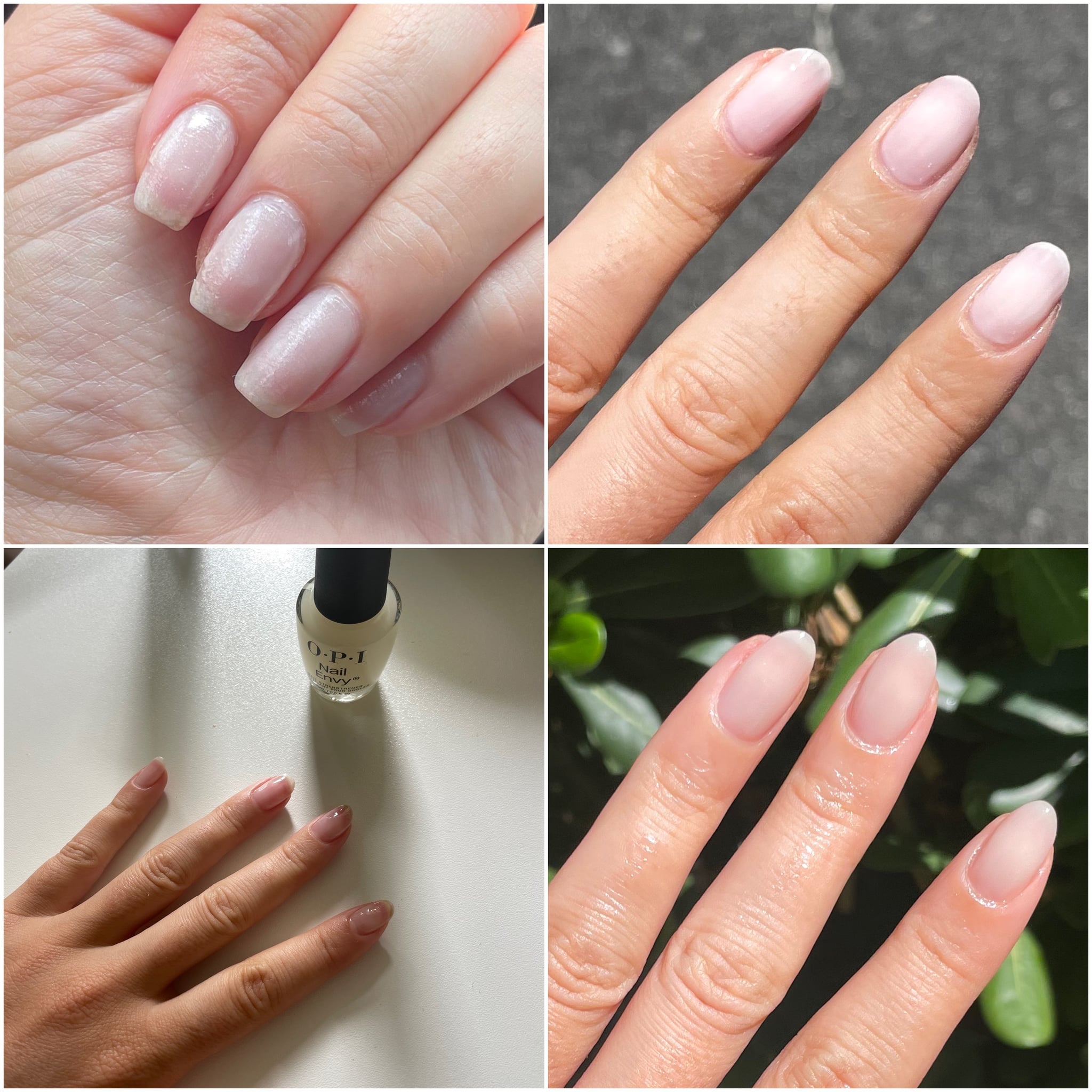 The salon I was going to wasn't soaking my nails in acetone, and instead was removing them strictly with an electric file, which left the surface dry, thin, cracked, and brittle. When I showed photos of my long nails without gel to Vanessa McCullough, a celebrity manicurist and CND education ambassador, she immediately pointed out areas that had been over-buffed with an electric file.
"If you think about a book that has a ton of pages in it, each time you go and get your nails done you rip a page out of that book," McCullough says. "Unfortunately, you're getting something like 10 pages ripped out every time you go and get your nails filed down like that, and there's no pages left and you're left with a very thinned out nail that is breaking and bending."
So, for the first week of nail cycling, I left my nails totally bare. The following week, I added polish, but it chipped off after just a few days, so I removed it and decided to start focusing on treatments that would help bring my nails back to life.
During the day, I layered on OPI Repair Mode (£24), a bond building nail serum, and then OPI Nail Envy (£22), a nail strengthener. At night, I used the Essie On A Roll Apricot Cuticle Oil (£15) — which is a POPSUGAR Beauty Award winner — religiously.
By week three of being gel free, my nails actually started to gain some of their strength back. I was able to shower in hot water without worrying that my nails were going to rip as I washed my hair, and I was able to sustain medium length nails without too much breakage.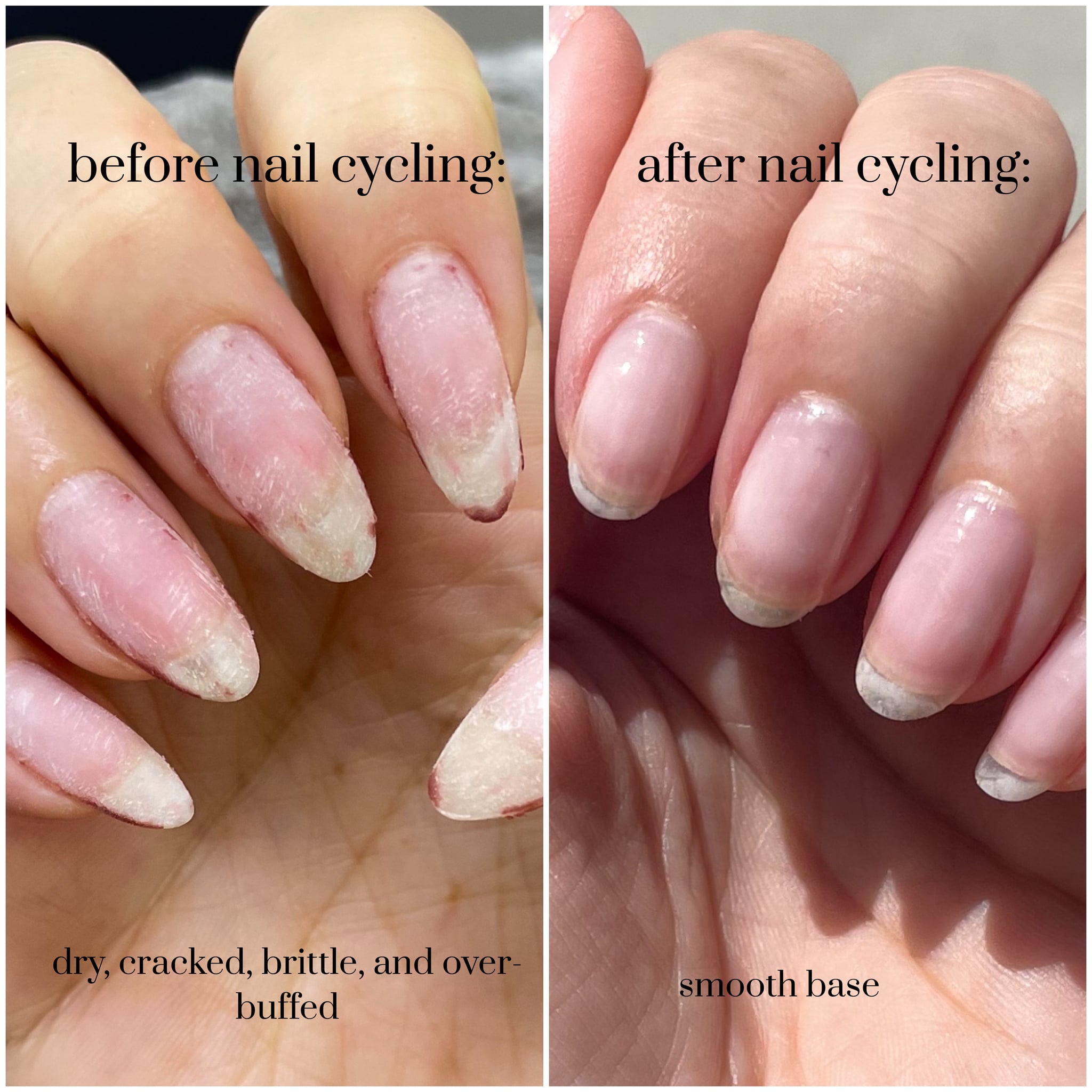 When it was time for me to get my next professional manicure, I knew I wanted to grow my nails out long again, and after doing some research, I found that the best way to do that would be to use a builder gel, a nail enhancement gel that helps strengthen and thicken the nail. Now, instead of going back to get regular gel manicures, I'm trying out CND Plexigel, and it's made such a huge difference. Where my nails used to be fragile and bendable even with a layer of gel on them, the builder gel is a completely different story. My nails feel, well, unbreakable.
After realising how important it is to take a breather from intense nail treatments like gel and acrylics, I'm planning on rotating in nail cycling as often as I can. It made a huge difference in my overall nail health, and if you've been looking to fix the damage from improper gel removal, this may be the answer you've been searching for.
Image Source: POPSUGAR Photography / Renee Rodriguez