I Tried a Scalp Detox: See the Hair Photos
My Scalp Was Itchy and Dry Until I Tried a Scalp "Detox"
As POPSUGAR editors, we independently select and write about stuff we love and think you'll like too. If you buy a product we have recommended, we may receive affiliate commission, which in turn supports our work.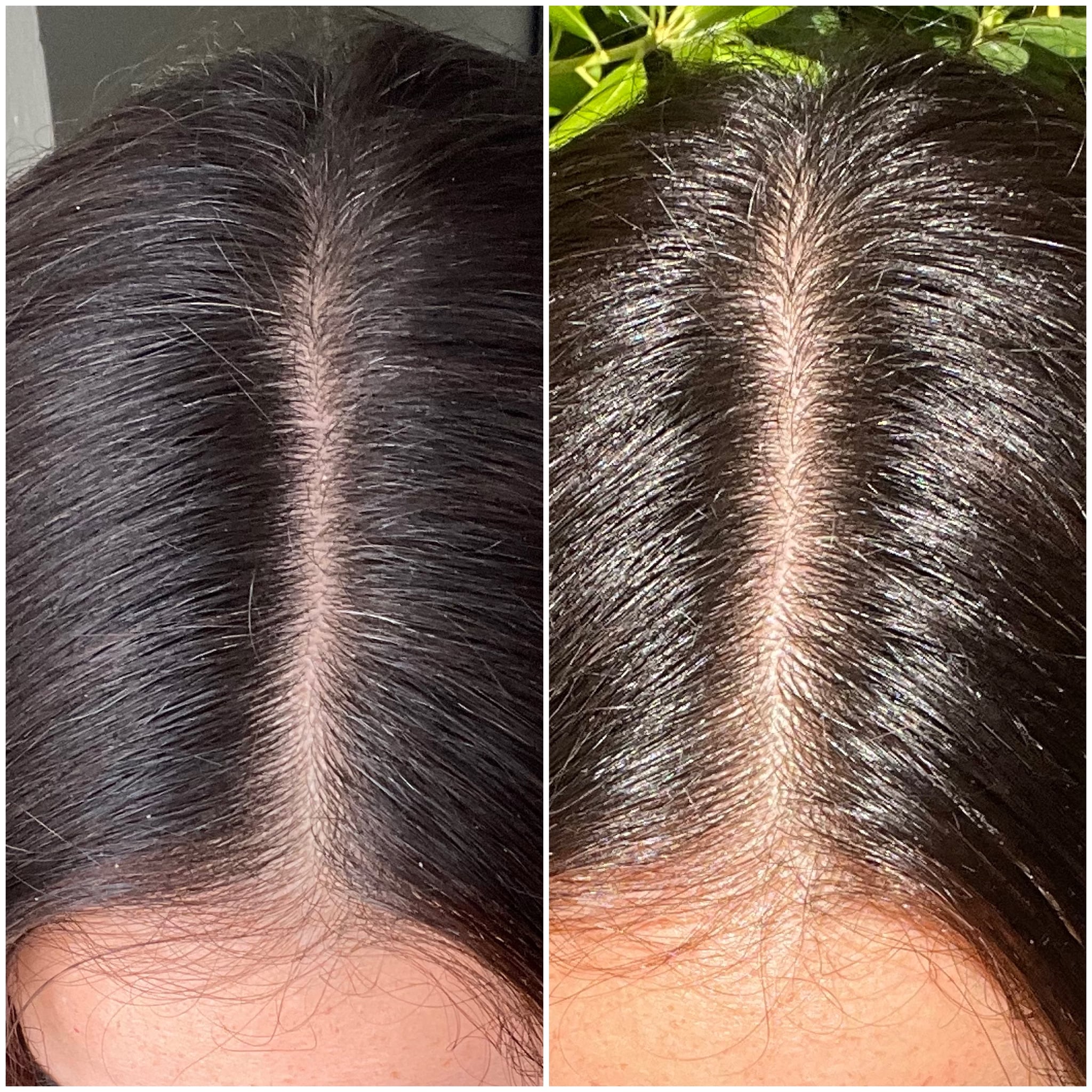 I have no problem admitting that I'm an avid TikTok scroller — in fact, I've found some of my best beauty hacks on the app. Whether it's a quick hair trick or an entirely new makeup tutorial from one of my favourite celebrities, although occasionally it takes a little digging, there are plenty of gems to be found. Recently, scalp "detoxes" have been all the rage on the platform, and as someone who often deals with a dry, itchy scalp, I was curious about giving them a try.
Put simply, a scalp detox helps rid your scalp of product buildup and dead skin cells through exfoliation. If you think about it, it makes a lot of sense. We exfoliate and hydrate our bodies and our faces, so why not our scalps? However, TikTok's take is a little different. Users testing it out were forgoing any hair products for up to a week, then using products or professional treatments to completely clear up any buildup. To try it out, I opted to try a mix of a DIY at-home detox and a professional Keravive treatment.
I've previously gone a full seven days without washing my hair for a hair "reset" experiment, and while the results were great, the actual detoxing period was not fun. I only wash my hair once or twice a week, but skipping it altogether leaves me feeling pretty gross.
This time, I patiently waited until the guy I'm dating went on a trip to Montana for a week, then I let things get . . . well, greasy. Each night before bed, I used the Diane Shampoo Massage Brush ($9) on dry hair to gently exfoliate, but other than that, I skipped out on products. That meant no dry shampoo, no hair oil — not even a hair stick to keep a slicked-back bun in place. Grease was my only hair product.
On day seven, when I could no longer stand it, I visited Nassif MD Plastic Surgery in Beverly Hills to try out a Keravive treatment. It was my first time, but essentially, it's like a facial for your scalp.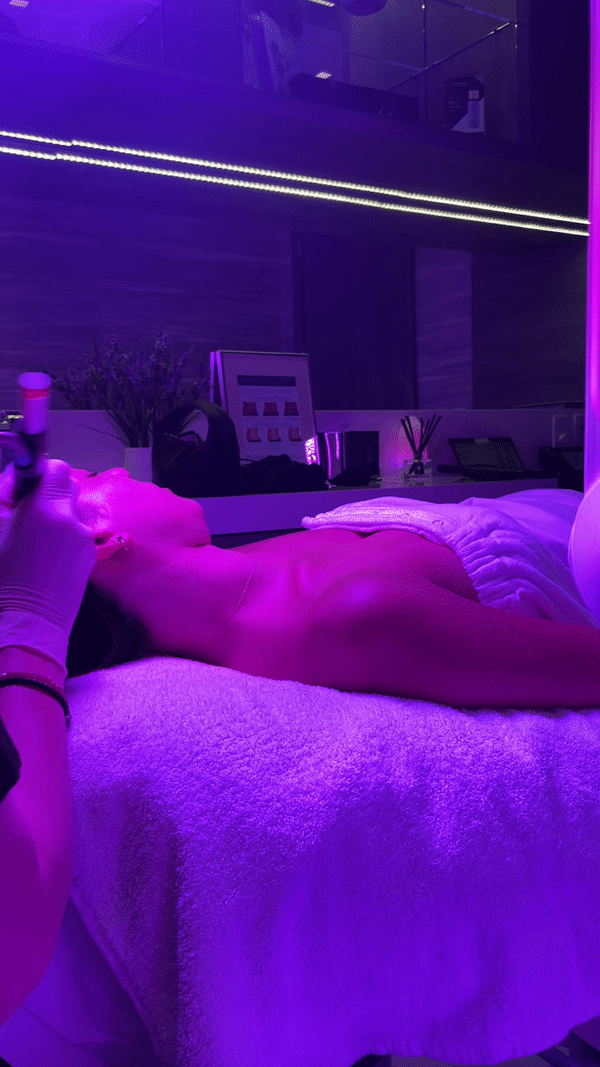 The treatment started with an aesthetician using a suction device to vacuum up debris and gunk from my scalp, section by section. From there, they infused a peptide complex into my skin to help with hydration. The entire treatment took about an hour, and I didn't leave before checking out all of the sh*t they suctioned out of my scalp. Let me tell you: it was gross. After, I left with an at-home scalp spray that I was told to apply the next day and let sit for an hour prior to washing.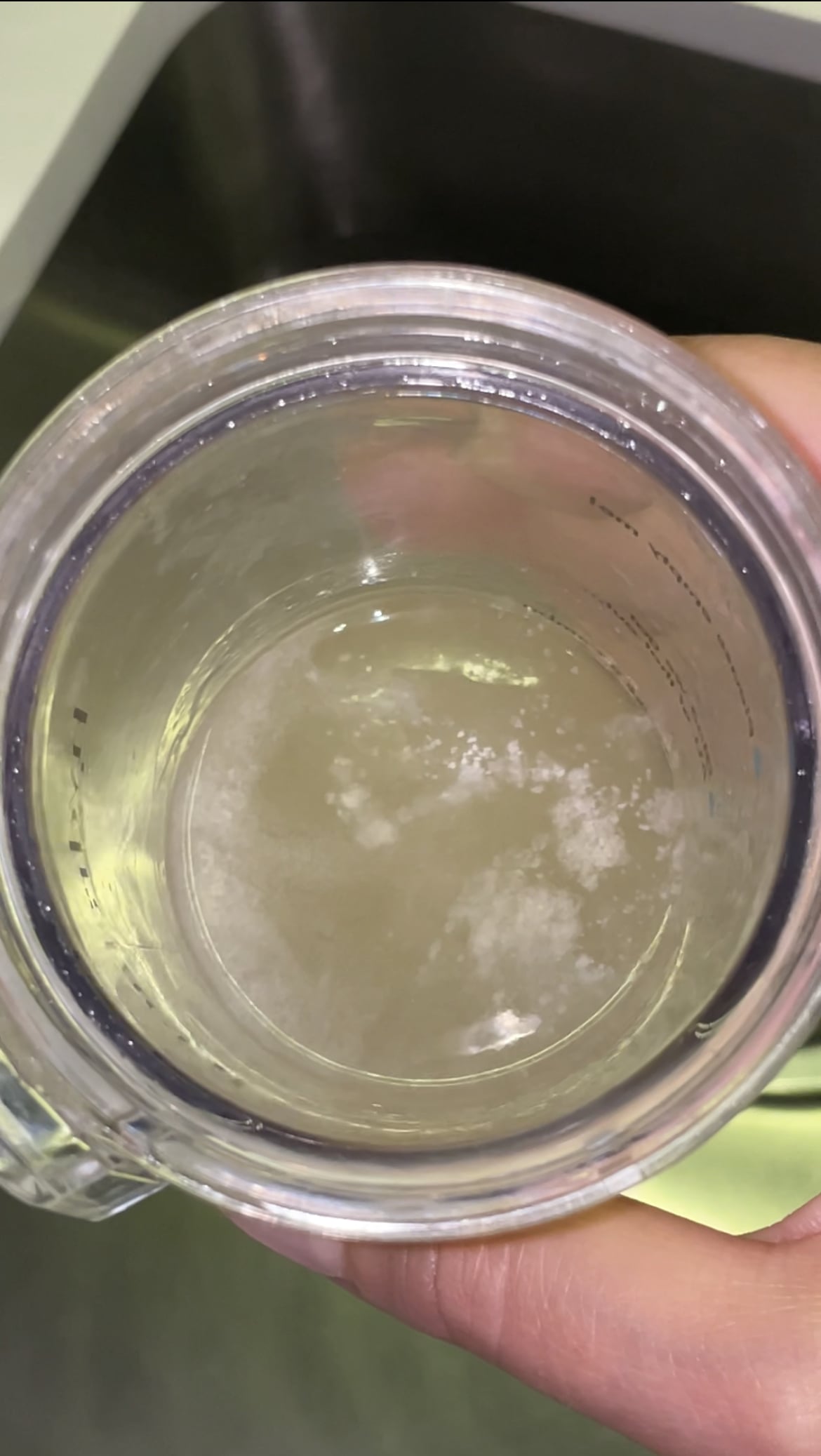 The next morning, I was practically foaming at the mouth in anticipation of washing my hair. I applied the scalp spray, let it sit while I worked out, then got in the shower. When the shampoo touched my head, it felt heavenly.
I was a little worried that so much exfoliation would leave me with more dandruff, so I decided to end my scalp detox with the Briogeo Scalp Revival Cooling Mask ($34). After shampooing once, I left the mask on for 10 minutes, shampooed again, conditioned, then got out of the shower.
After blow-drying my hair, I immediately noticed that my scalp felt better than it had in months. It wasn't itchy, I couldn't see any flakes, and it felt squeaky clean. My roots didn't feel weighed down by product, either. Although I don't plan on adding a Keravive treatment to my monthly routine, I'll probably try to do it every three months as maintenance, but I absolutely plan on doing a DIY scalp detox at home at least once a month. If your scalp is oily, itchy, or flaky, or if you've been experiencing an increased amount of hair shedding, it could be due to buildup, and a scalp detox could help.
Image Source: POPSUGAR Photography / Renee Rodriguez