Sza's Fruit Nails Are Joy Personified
Sza's Fruit Nails Are Nostalgia In a Manicure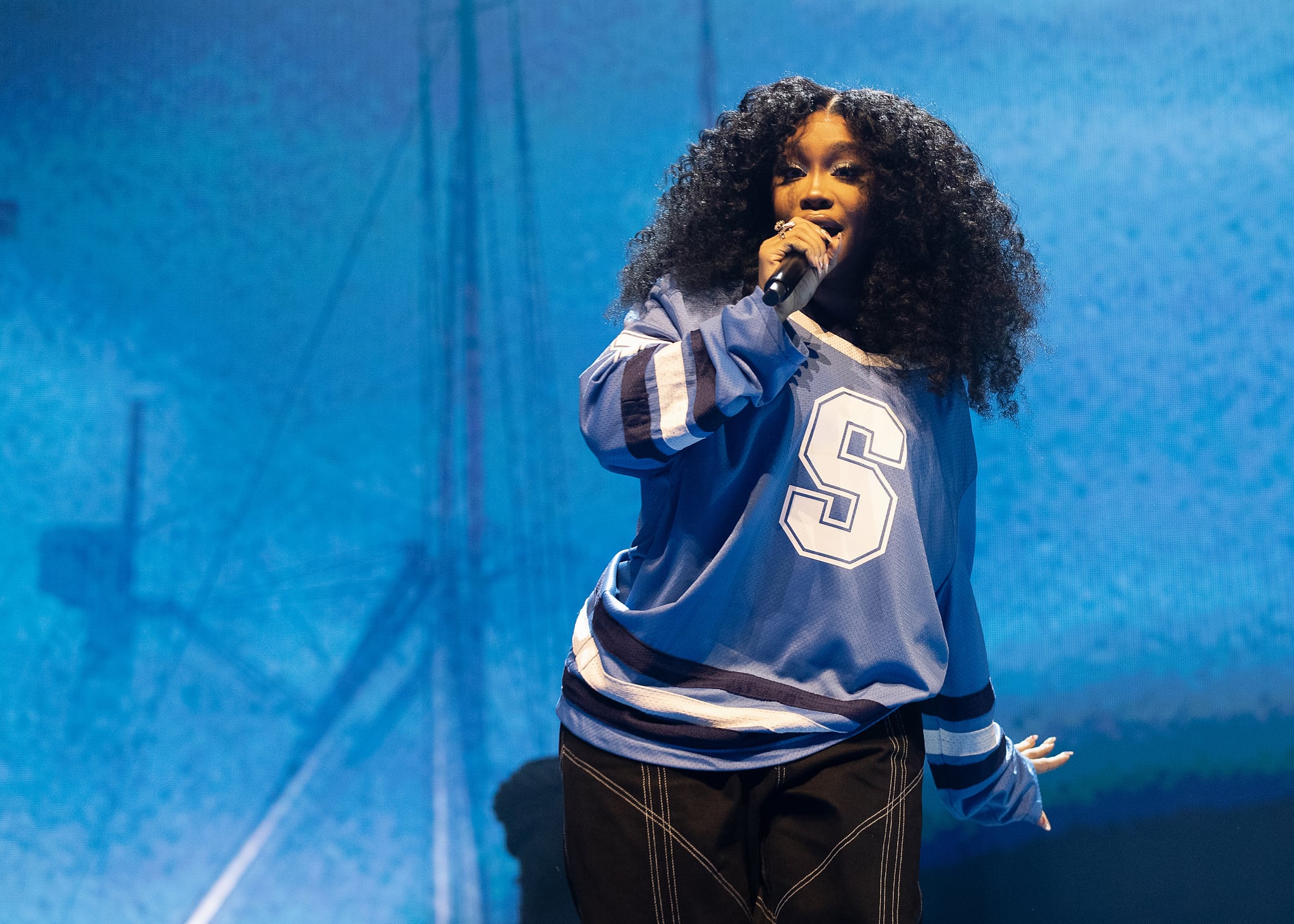 Image Source: Getty/Andrew Chin / Contributor
No matter how busy she is touring the country, Sza will find time to serve a good beauty moment. On 22 March, the singer arrived at the Los Angeles stop on her "SOS" tour wearing fruit nails that will transport you back to your childhood. The look started with her nails being filed into a medium-length oval shape. As with regular "supermodel" manicures, the base coat used was a translucent pink shade that teetered on the side of being beige. For nail art, SZA skipped anything over-the-top — like french tips, crystals, and texture — and opted for something else entirely: fruit decals. From strawberries to oranges and grapes, each finger sported a different piece of produce in an adorable animated style that managed to embody what it felt like to watch Saturday-morning cartoons growing up.
'90s "supermodel" nails have been trending over the last few months and Sza's fruit nails just prove how versatile the colour can be. Whether used as a standalone shade or a base for art, the popular pink hue is beloved by minimalists and maximalists alike. The shade has even been the catalyst for other popular looks, like lipgloss nails.
Sza will undoubtedly be providing more beauty inspiration over the next few months as her tour continues. With spring officially here, these fruit nails feel like the perfect way to manifest some warmer weather (or a tropical holiday). Take a closer look at the star's nails below.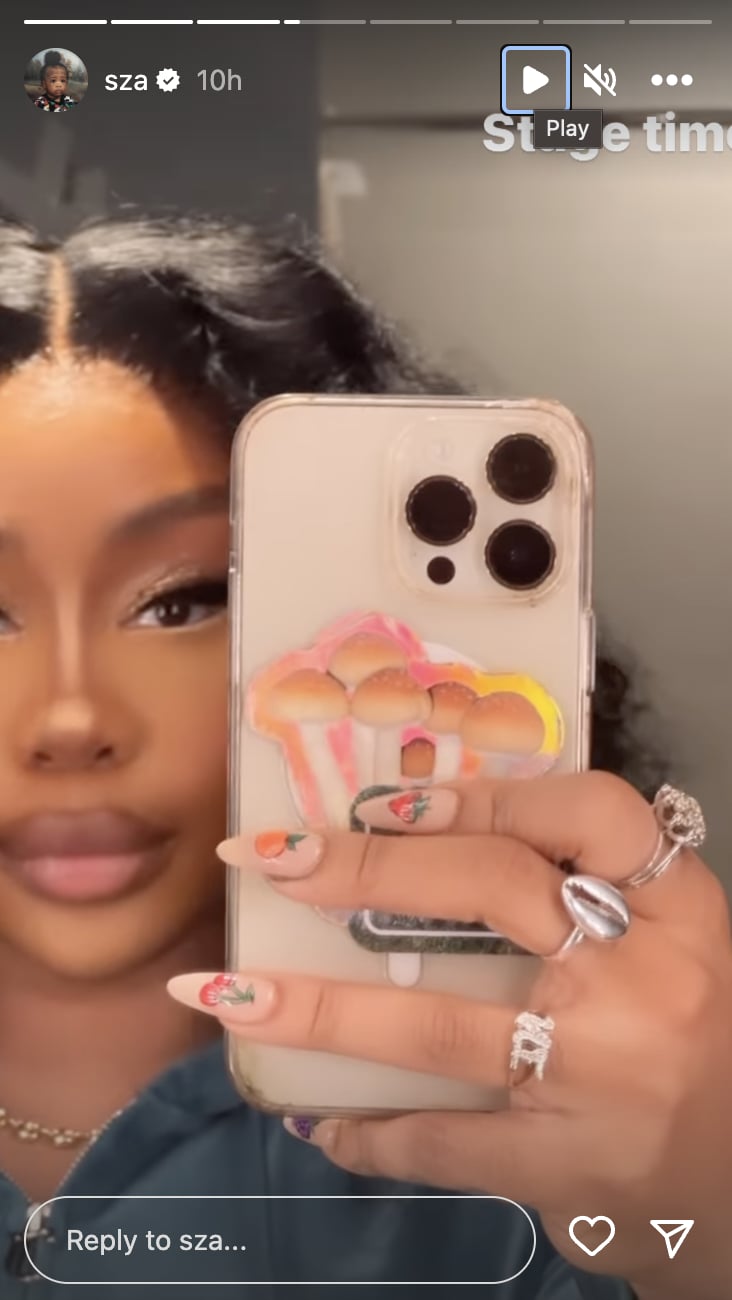 Image Source: Instagram User: @sza