Taylor Hill's Bixie Haircut: See Photos
Yes, Taylor Hill's "Bixie" Cut Is Real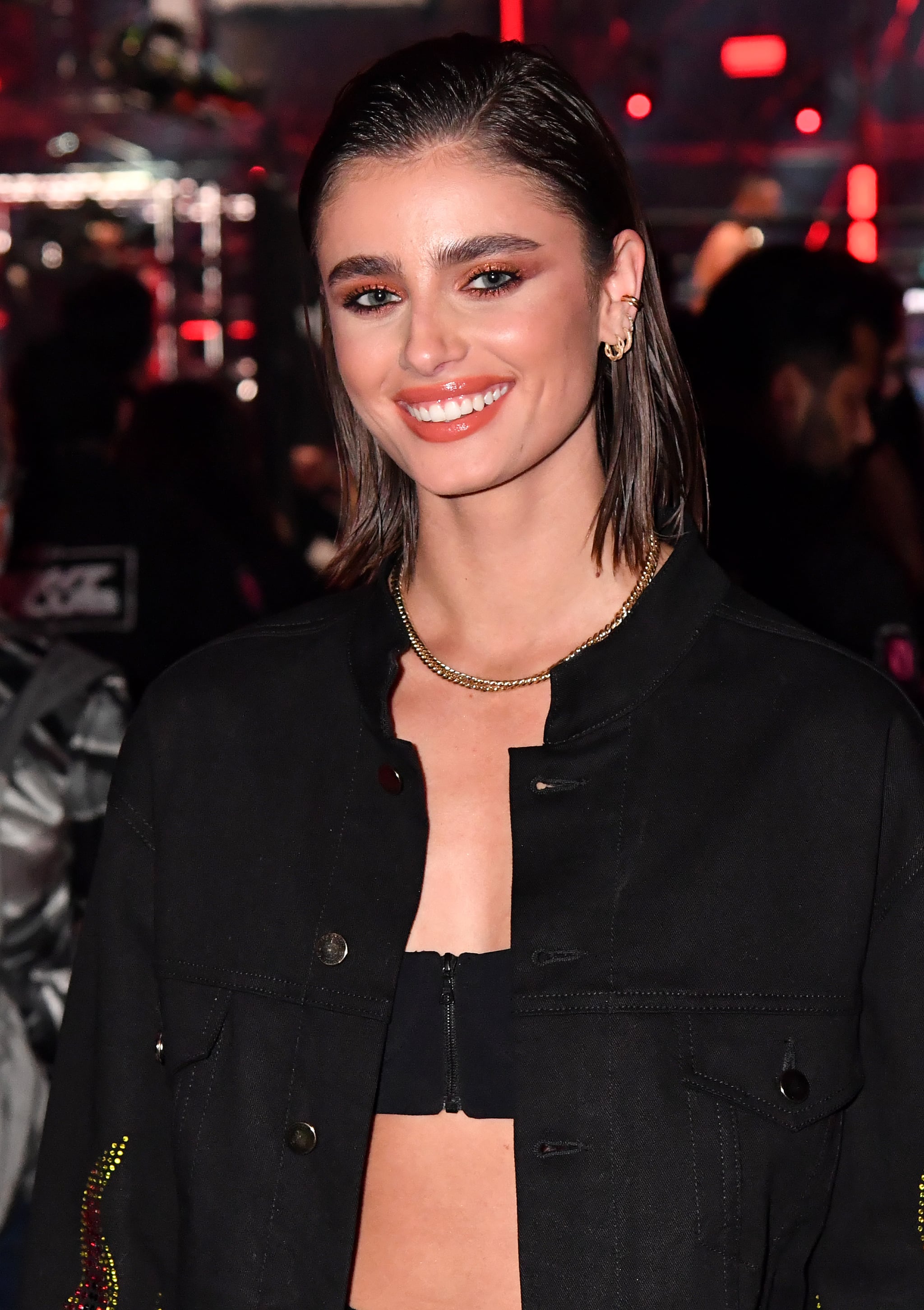 Image Source: Getty/Jeff Kravitz / Contributor
Taylor Hill is in her short-hair era. On Sept. 3, the model posted a video on Instagram, lip-synching the lyrics to Taylor Swift's "Look What You Made Me Do." In the initial shot, you can see her signature long hair. After a brief moment, she pans to a different location, where she is spotted in a floral-blue jumpsuit and a layered "bixie" haircut.
Hill's makeover is courtesy of Takuya Yamaguch, an editorial hairstylist and sculptor who has worked with countless publications. Though fans flooded the comments section with questions about whether the style was a wig, the duo quickly followed up with a video showing Yamaguch cutting Hill's actual hair. "Working with her for the first time in 8 years," his caption read. "It was [the] greatest shoot !!"
As the name implies, the bixie haircut is typically a combination of a bob and a pixie cut, and has been trending for the last year after being spotted on celebrities like Alexa Demie, Megan Thee Stallion, and Halle Berry. As evidenced by each star's transformation, the exact length of the style varies depending on personal preference, making the end result completely personalized.
Because of its length, bixies are a great way to try your hand at a new look without the commitment of a buzz cut or full pixie. Though Hill's hair will likely look different in the future based on what she's shooting for work, for now, if you're in the hunt for bixie inspiration, take a closer look at her new haircut below.