I Tried TikTok's Middle-Part Filter Hack: See the Photos
This TikTok Filter Made Me Realise I'm Doing My Middle Parting All Wrong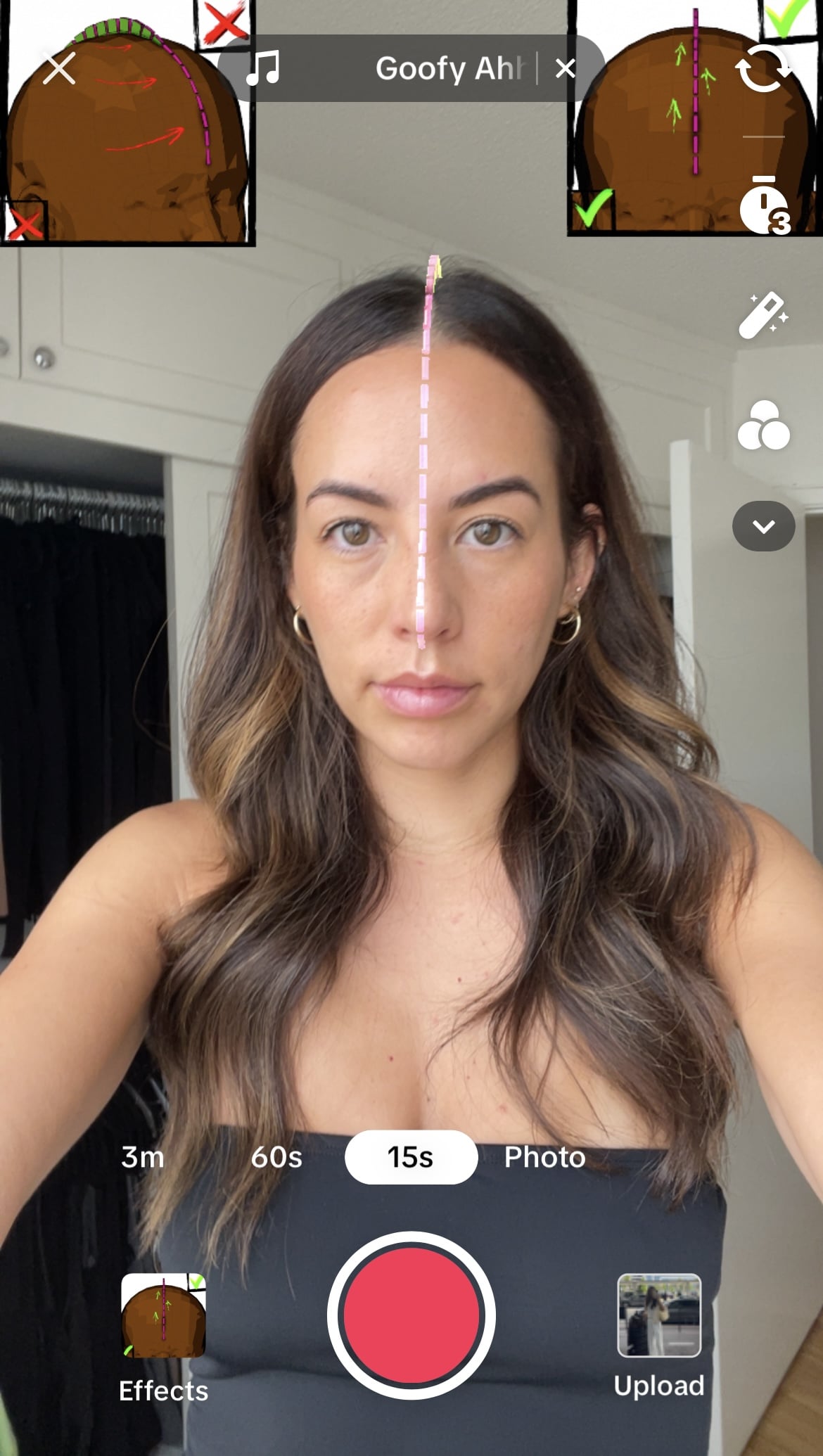 I've gone through many different hair transformations over the years, but no matter what, one thing has always remained true: I'm a middle-parting stan. When the Gen Z and millenial debate about middle partings versus side partings was going strong, although I'm a millennial, I was firmly in the middle-parting camp. Last year, I even wrote a love letter to my middle parting. I mean, let's be real: certain things only make sense with a middle parting, like slicked-back buns and face-framing highlights.
So, when I heard a "middle-part filter" created by mechanical engineer Konnie Wells was going viral on TikTok, I didn't think much of it. I mean, I already had a middle parting. Right? Wrong. Very, very wrong.
When I started seeing people using the filter on the app and realising that theirs was way off, I got a little nervous. Although I was originally confident that my middle parting was smack bang in the centre, watching so many people be proven wrong made me second-guess myself, so I knew I needed to try it out, once and for all.
The filter is simple to use — all I had to do was open the TikTok app, navigate to the "search" tab, and type in "middle-part filter." I located it under the "effects" tab, then I placed my phone on my tripod (I found it was best to use the filter hands-free).
What popped up was a dashed-pink line that ran from the top of my head down the middle of my nose. If I turned my head too far to the left or right, the pink line showed green. Wells noted in her initial video that to ensure your parting is straight, you only want to see pink. To see whether or not my part was correct, I tilted my head down until the line was straight and I couldn't see any green.
At first glance, it was immediately apparent that my middle parting was more than a little off-centre. To fix it, I wasted no time and immediately grabbed a tail comb and got to work. With the filter guiding me, I brushed the top of my hair back then divided it down the real middle using the comb. After I got it perfectly centreed using the filter, I stepped back and took a look in the mirror.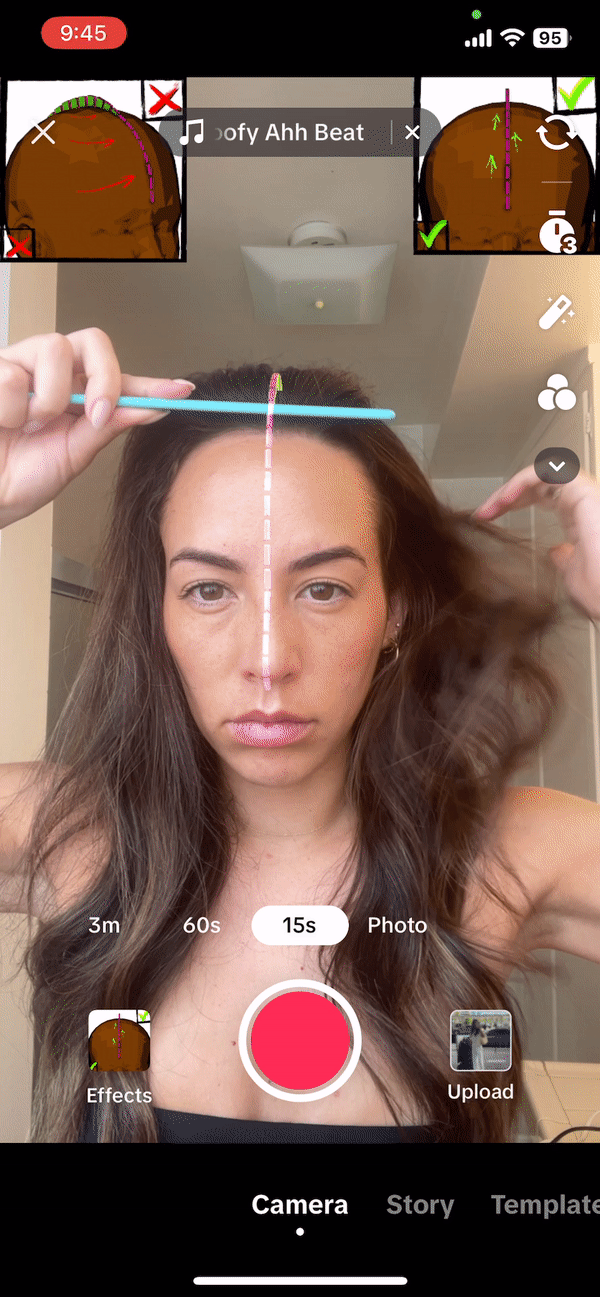 Although the change wasn't drastic, it definitely made a noticeable difference to me. I'm planning on using this filter every time I want to divide my hair down the middle, especially after washing it — or at the very least until my hair gets used to its new positioning.
If you've been looking for an easy way to part your hair down the middle, or if you want to check and see if what you're working with is actually a middle parting, give this TikTok filter a try. Like Wells says in her original TikTok video, "Hopefully this will help us have the most middle-est parting ever, amen." Amen is right, Wells. Amen is right.
Image Source: POPSUGAR Photography / Renee Rodriguez