I Tried Upside-Down Hair Washing From TikTok: See Photos
I Tried the Upside-Down Hair-Washing Trick That's All Over TikTok
As POPSUGAR editors, we independently select and write about stuff we love and think you'll like too. If you buy a product we have recommended, we may receive affiliate commission, which in turn supports our work.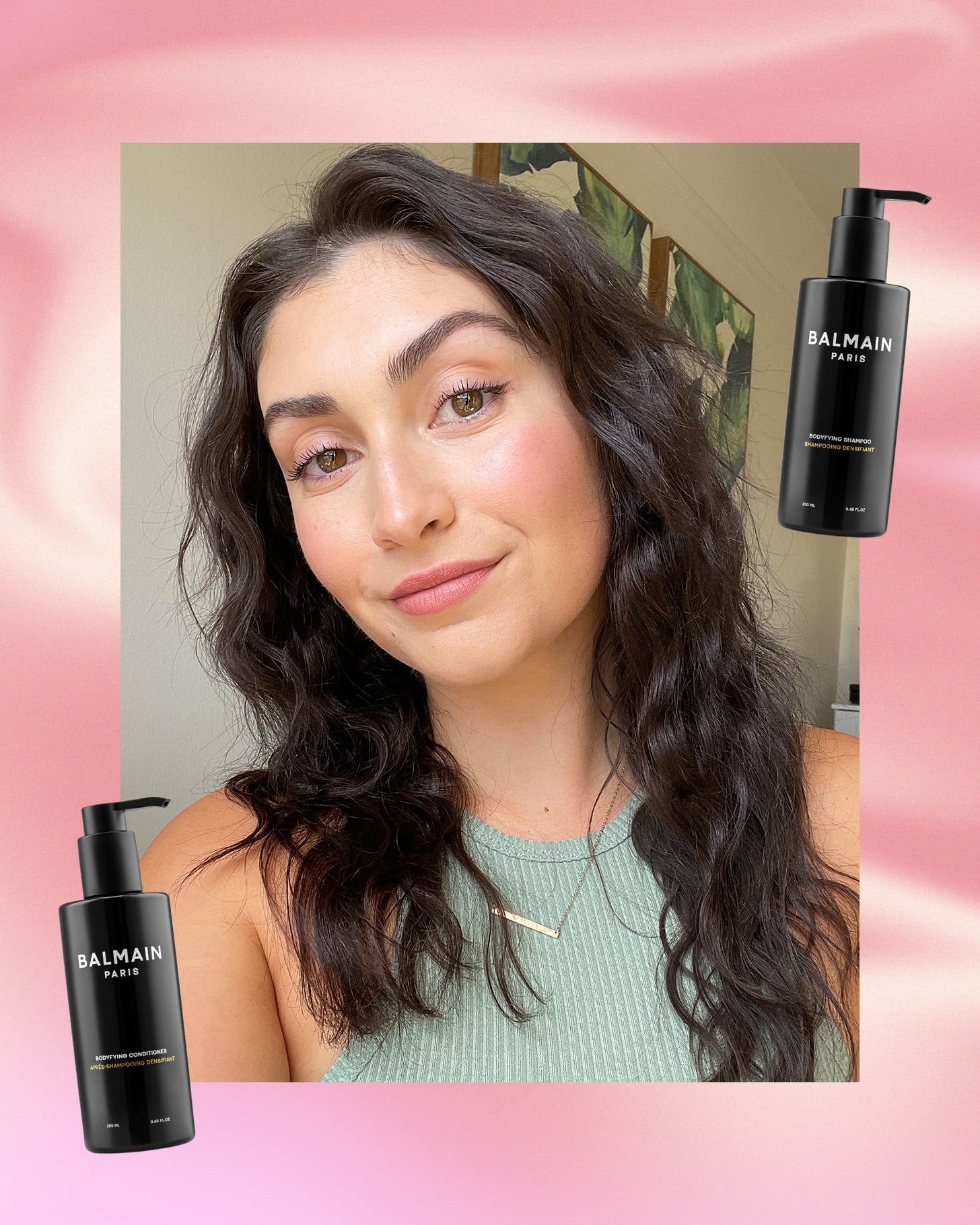 I've washed my hair countless times, but never did I consider changing the way that I did it. I've always rinsed, shampooed, rinsed, conditioned, and rinsed one last time. Why fix what's not broken, right? But TikTok has other ideas. One night, I stumbled across a video on upside-down hair washing, in which the creator shared her hair-care routine that included shampooing and conditioning her head in the shower upside down.
When I told the rest of the beauty team about this strange hair-washing technique, all but one person — who regularly follows this hack, as well as the reverse hair-washing technique herself — were just as surprised as I was. The reasoning for doing this, so I'm told, is to help add volume and body to any hair type — especially if it's fine. And as someone who fits that description, I was game to try it.
The next time I showered, instead of using my shampoo and conditioner the way I've done it for the past two-plus decades, I flipped my head upside down.
First, I'll say this: in order to pull off upside-down hair washing, you absolutely need a detachable shower head with a hose. But even with that, it's no easy task. The entire practice felt very strange — water gets everywhere if you're not careful. I used my Balmain Homme Treatment Bodyfying Shampoo (£36) and Balmain Homme Treatment Bodyfying Conditioner (£38) for the process, which already boast volumising ingredients.
With my head upside down and the shower nozzle dangling quite frantically, I lathered the roots of my hair, concentrating the shampoo on my scalp and not really worrying about washing my ends. Once that step was done, still with my head upside down (water in my ears, and soap in my eyes. . .), I rinsed the shampoo out. Using my conditioner next, I focused on the ends of my hair this time, avoiding my roots — something I do when I wash my hair right side up, too, to keep from weighing my hair down.
After giving my head one final rinse, I was finished with the entire upside-down hair-washing process. It definitely took me longer than usual to do, but my hair surprisingly already felt softer to the touch, which gave me hope. Out of the shower, I put my hair up in a towel to dry a little bit before putting in a styling cream and blasting it with some heat (also while upside down — are you sensing a theme?).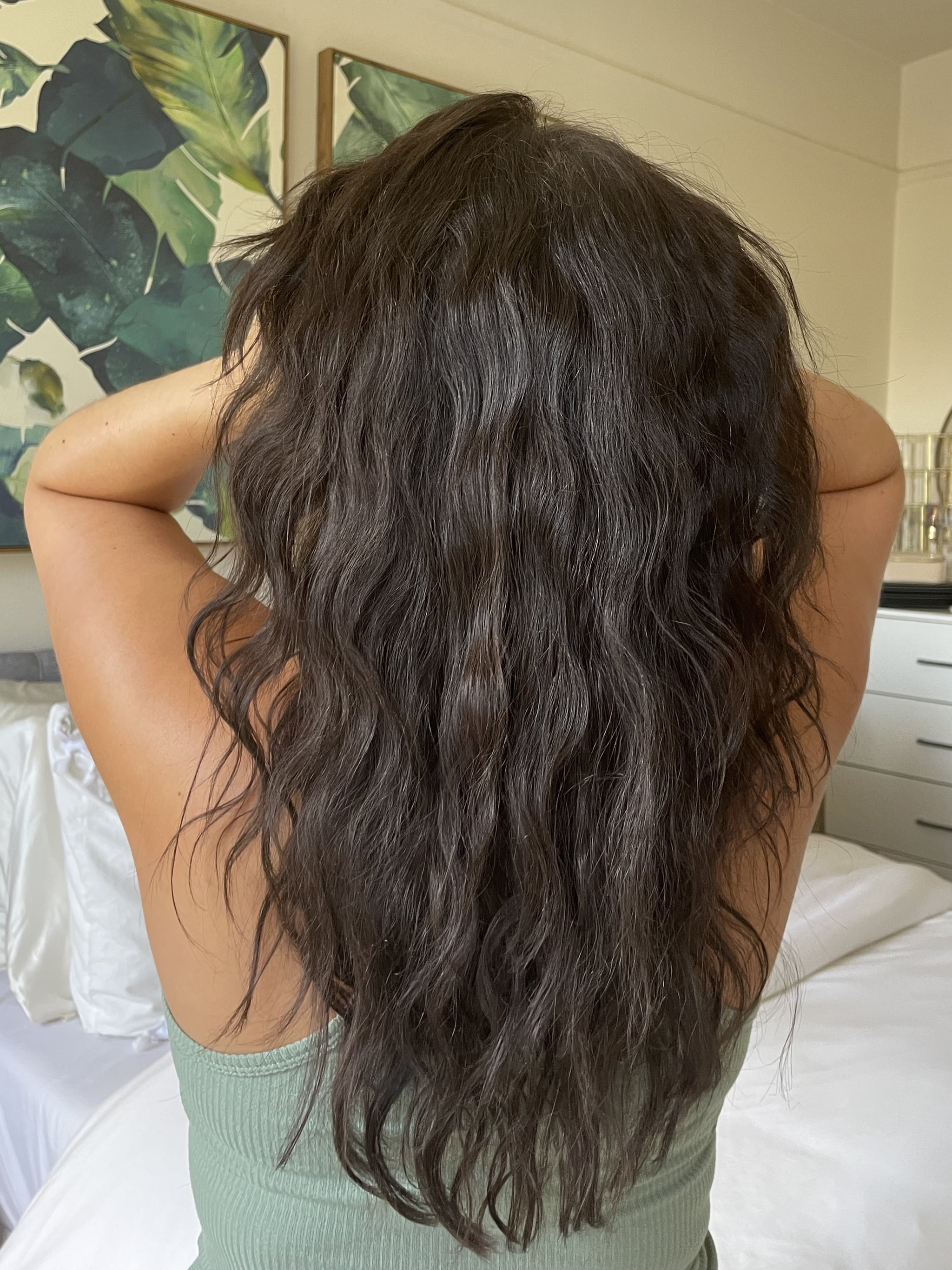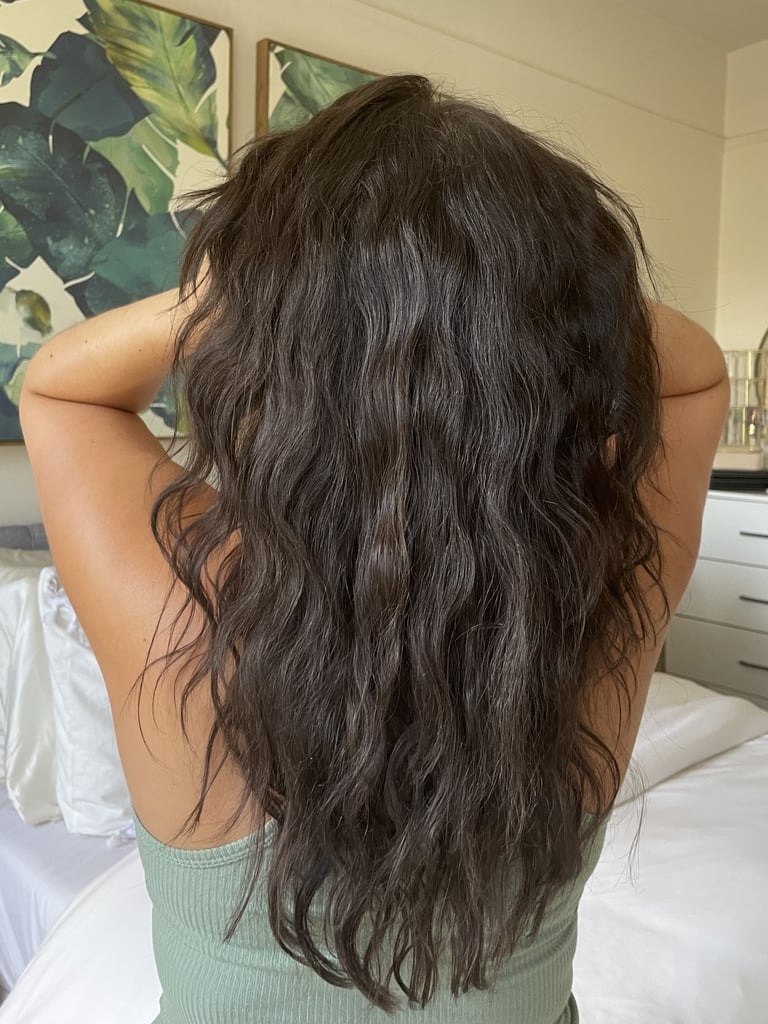 Already, my hair looked fluffier and had more volume, especially at the roots, which usually lay flat against my head. Because at this point I looked a little bit like a poodle that just got blow-dried — and it's New York Fashion Week, after all — I decided to curl my hair with my Mermade Waver to see how that'd look.
This is where the magic really happened. My hair retained its volume and had so much more bounce than it usually does. Despite being chaotic to do, upside-down hair washing really did give my fine hair next-level body, and the result was long lasting. This is definitely a trick I'll keep up my sleeve for days when I plan on heat styling in the future.
Image Source: POPSUGAR Photography / Jessica Harrington