Bono's Quotes About Music in Rolling Stone December 2017
Bono Thinks Music Is Too "Girly" Now, And I Think Bono Should Stop Talking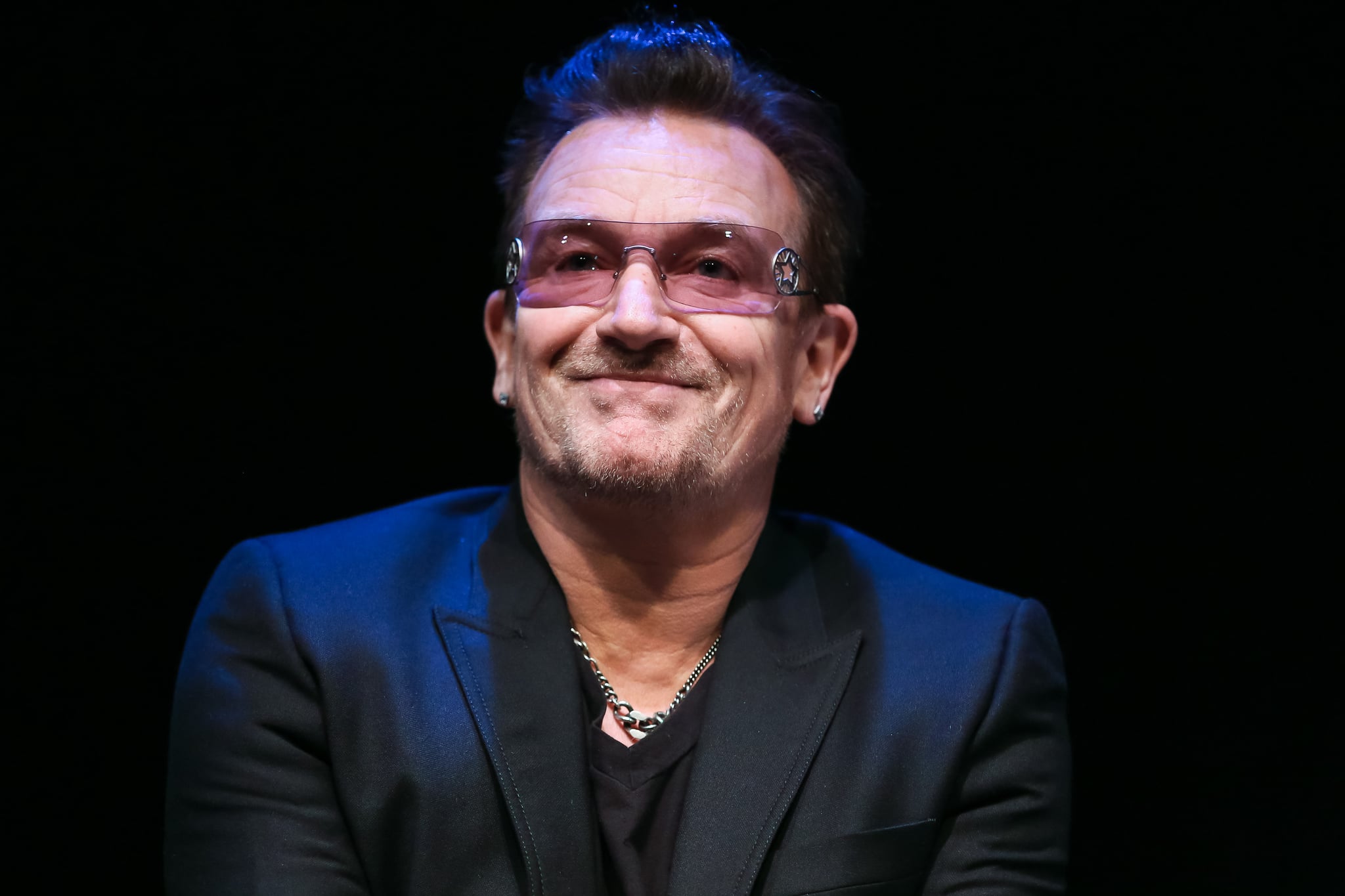 If you thought we were going to be be able to kiss this awful, dumpster fire of a year goodbye without another set of misogynistic quotes from a misguided celebrity, you thought wrong. Squeaking in just under the wire, Bono sat down with Rolling Stone to give an interview that is, well, actually a very fitting end for 2017 when you think about it. In addition to opening up about his near-death experience, the U2 frontman also discussed why he thinks it's sad that male musicians no longer have an outlet for their rage. And why is that? Well, apparently because women know how to dominate the charts now, too.
"I think music has gotten very girly," he said. "And there are some good things about that, but hip-hop is the only place for young male anger at the moment — and that's not good. When I was 16, I had a lot of anger in me. You need to find a place for guitars, whether it is with a drum machine — I don't care. The moment something becomes preserved, it is f*cking over. You might as well put it in formaldehyde."
So, what do you think he means by "very girly"? Have you noticed an abundance of, say, pink satin bows spilling out of your speakers anytime you turn on the radio? Does body glitter ooze from your headphones whenever you accidentally put Spotify's New Music Friday playlist on shuffle? I'm willing to bet that's code for "a lot of women at the top of the charts." Take Cardi B becoming the first female rapper to have a No. 1 solo hit on Billboard charts with "Bodak Yellow", for instance. Or all of the records Taylor Swift has smashed to pieces with Reputation. Or pretty much whenever Beyoncé breathes near a mic.
To be fair, that's just in the pop and hip-hop genres — the rock charts are a totally different story. Nine out of the top 10 tracks on Billboard's Hot Rock Songs chart, at the time of publishing, were released by male artists and bands like Imagine Dragons, Thirty Seconds to Mars, and Theory of a Deadman (Alice Merton's "No Roots" being the only exception).
"In the end, what is rock and roll?" Bono continued. "Rage is at the heart of it. Some great rock and roll tends to have that, which is why The Who were such a great band. Or Pearl Jam. Eddie has that rage."
The popularity of hip-hop or female artists (or female hip-hop artists) does not negate the years of male "rage" put to music by bands like The Who, Pearl Jam, Black Sabbath, Led Zeppelin, Pink Floyd, Nirvana, The Clash, Metallica, The Rolling Stones, and so many, many more. The landscape of modern music is changing just as it always has will continue to. Fortunately for Bono, his 18-year-old son Elijah just might save us all from the tsunami of femininity washing over the music industry: "[Elijah] believes that a rock 'n' roll revolution is around the corner."
Can't wait.
Image Source: Getty / Chelsea Lauren