Demi Lovato Quotes About Sobriety at Concert March 2018
Demi Lovato Breaks Down on Stage Discussing Her Sobriety, Thanks Fans For "Saving My Life"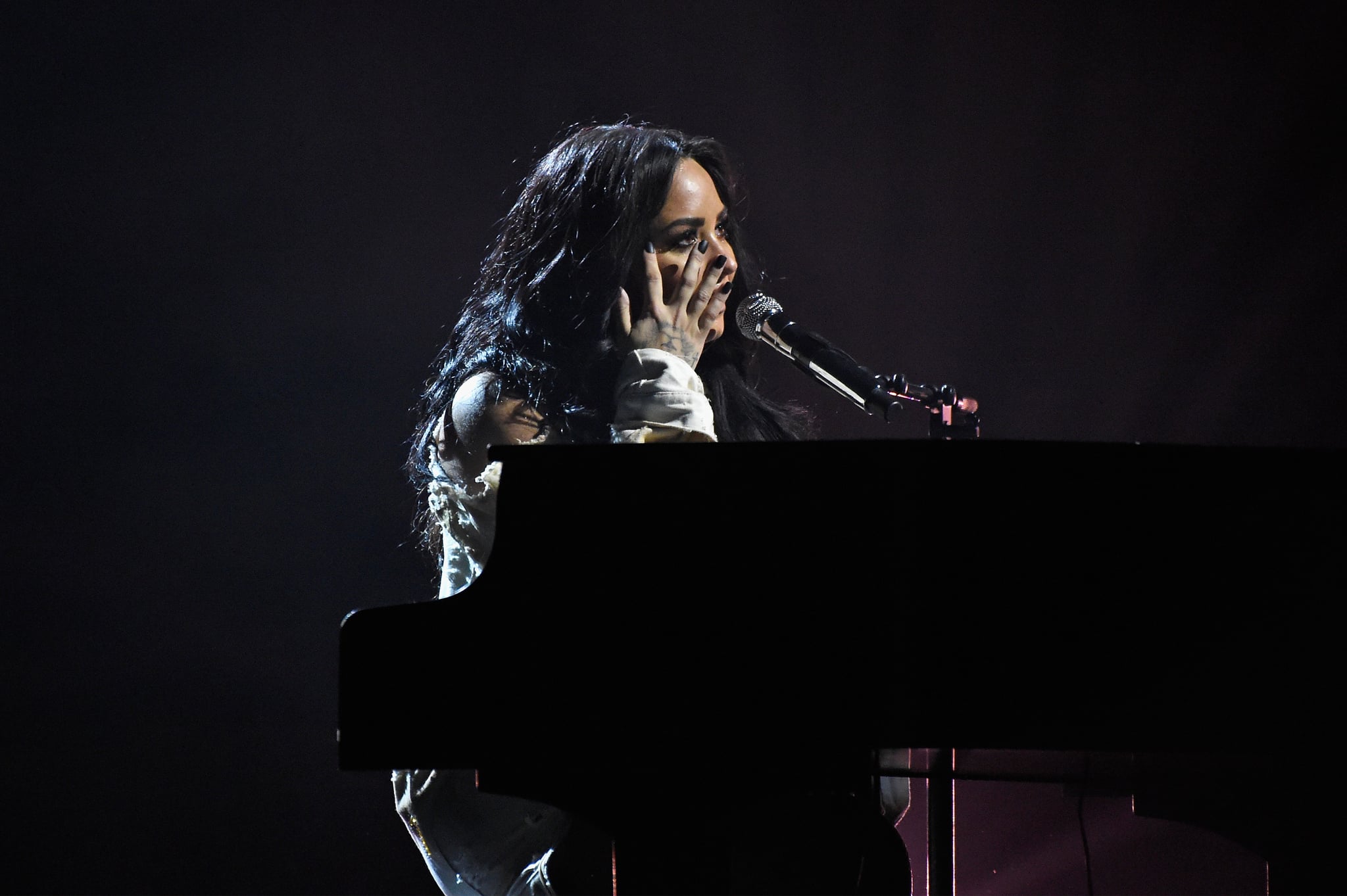 Image Source: Getty / Kevin Mazur
Demi Lovato couldn't help but get emotional while being heartbreakingly honest about her battles with drug and alcohol addiction during one of her recent concerts in NYC. The show fell just days after she celebrated her sixth year of sobriety. To commemorate the milestone, her supporting acts DJ Khaled and Kehlani had the entire arena sing "Happy Birthday" in honour of her sober "birthday."
After wiping away tears, Demi thanked her fans for saving her life. "Yesterday was a really big day for me," she said, holding back tears. "Yesterday, six years ago, I was drinking vodka out of a Sprite bottle at 9 in the morning, throwing up in the car, and I just remember thinking, 'This is no longer cute. This is no longer fun. And I'm just like my dad.'"
DJ Khaled and Kehlani congratulating Demi Lovato for being 6 years sober at Barclays centre in Brooklyn, NY - March 16th #TMYLMTourBrooklyn pic.twitter.com/3MmNmrcQ9I

— Demi Lovato News (@justcatchmedemi) March 17, 2018
The "Sorry Not Sorry" singer continued, "The reason why I became so open about my story is because I know that there are people here tonight that need to ask for help and I want them to know that it's OK. Mental health is something that we all need to talk about and we need to take the stigma away from it. So let's raise the awareness. Let's let everybody know it's OK to have a mental illness and addiction problem. I'm bipolar . . . whatever. I take care of myself." Needless to say, the audience was passionately cheering her on the entire time.
Before continuing on with her performance, Demi gave her fans another big shout-out. "I can never say thank you enough to you guys for the support that you've given me over the years," she said. "And you've forgiven me for my mistakes. So thank you for being a part of saving my life. I love you guys."