Are the Jonas Brothers Reuniting?
This Is an SOS: After More Than 4 Years, the Jonas Brothers Might Be Reuniting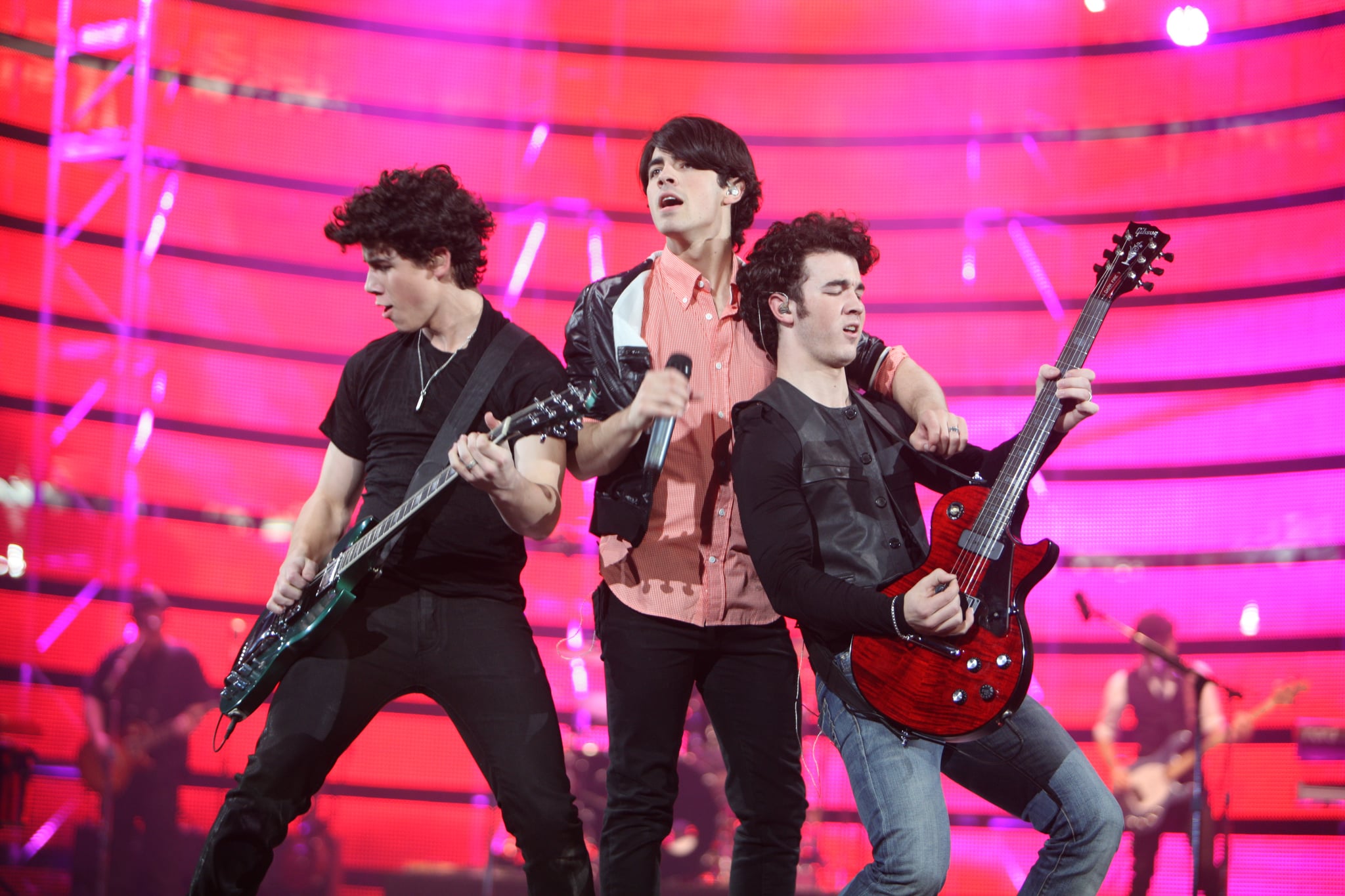 Break out your Jonas Brothers concert t-shirts and get ready to jam out to "Year 3000," because your favourite boy band might be reuniting. After breaking up four years ago (Oct. 29, 2013, to be exact), the real-life brothers sent fans into a frenzy when their Instagram account was suddenly reactivated this month. As if that wasn't enough to make you want to send an SOS, the Jonas Brothers also hung out with a few of their old bandmates in LA recently. Ryan Liestman, who was a backing musician for the group, even posted a photo with the trio writing, "Family reunion."
While the brothers have certainly come a long way since their Disney Channel days — Nick is a solo artist, Joe is the frontman for DNCE, and Kevin is happily married with two adorable kids — we can't help but revert back to our preteen years and have a mini freak-out over the possibility of a JoBros reunion. See some of the best reactions from fans below.
Breaking my hiatus also to say, UM ARE THE JONAS BROTHERS COMING BACK BECAUSE HELL YES! I am not ashamed of my love for them. pic.twitter.com/xwwvWHYpON

— Angie Thomas (@angiecthomas) January 16, 2018
the jonas brothers making a 2018 comeback before one direction? pic.twitter.com/3SfIIOjn8W

— Common White Girl (@CommonWhiteGrls) January 16, 2018
22 year old me pushing preteens out of the way if the Jonas Brothers have a reunion tour pic.twitter.com/2FYAvOprF7

— Sav 🌩 (@Savvyqueen_xo) January 16, 2018
MY BANK ACCOUNT IS NOT READY FOR A JONAS BROTHERS REUNION BUT I AM

— brit🌷 (@itsbritx) January 16, 2018
Me: i don't fangirl anymore.
Someone: Jonas brothers reuni-
Me: pic.twitter.com/GFj72LHlaE

— jamila (@marshlikemellow) January 16, 2018
jonas brothers: *reactivated their account*
me: pic.twitter.com/MKaSWUdA3j

— паулин (@flowergrous) January 16, 2018
Me: *sees Jonas Brothers trending*

Me: *sees why it's trending*

Me: "cool"

The 2008 fangirl that's in me: pic.twitter.com/WnFC4uSyVm

— Zayna ◡̈ (@weyheyhometown) January 16, 2018