Mandy Moore Talks About Justin Timberlake on Howard Stern
Why Justin Timberlake Apologised For Insulting Mandy Moore Years Ago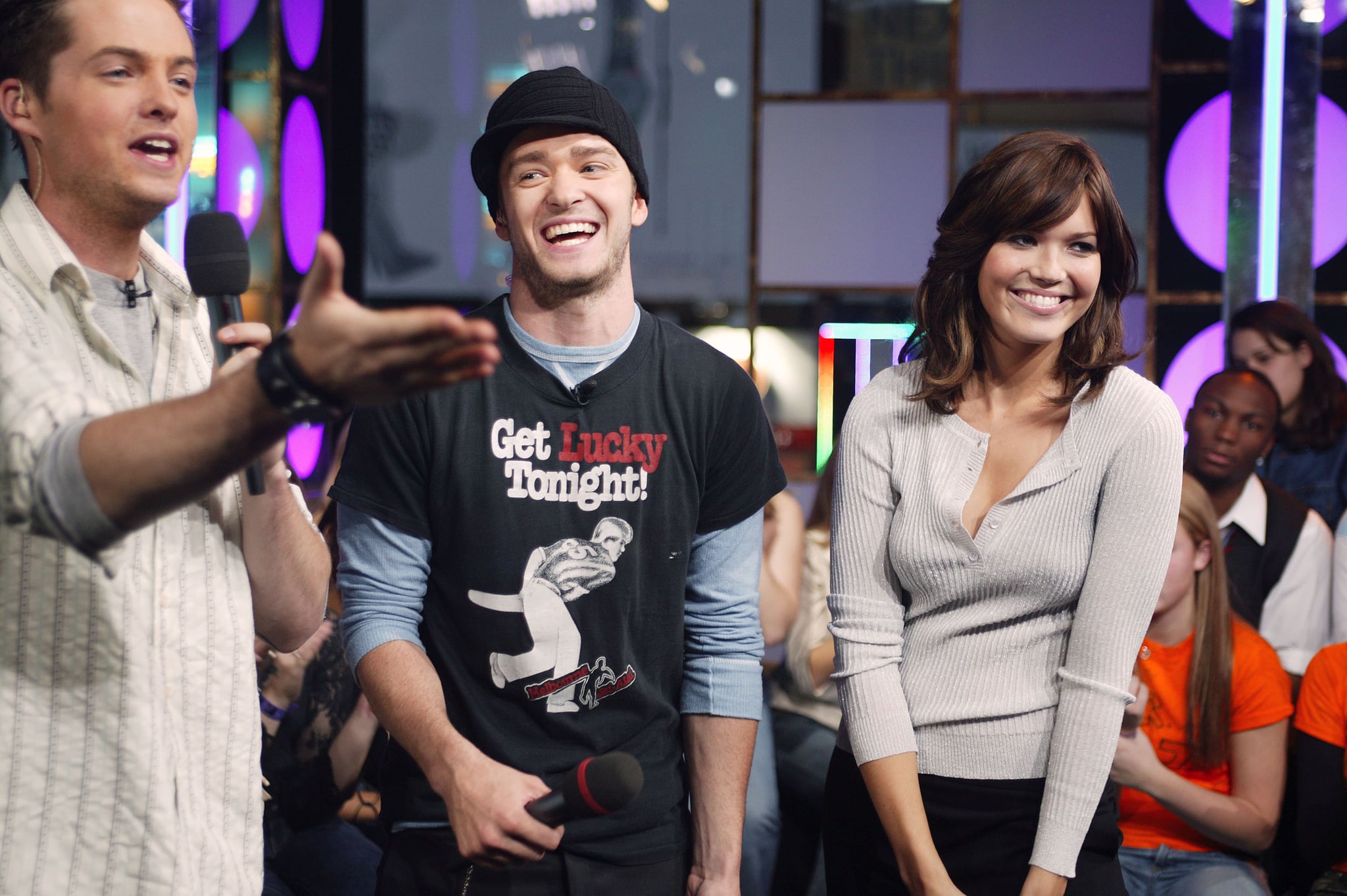 Listen, all foot sizes are absolutely fine and lovely, but if Justin Timberlake told me I had big feet, I'd (1) never forget it and (2) probably curl my toes into too-small shoes for the rest of my life, so I very much understand why Mandy Moore felt "emotionally scarred" by that exact experience. Back in 2016, Mandy appeared on The Late Late Show and told James Corden what it was like to be a young singer opening for the Backstreet Boys and *NSYNC in the late '90s. One day, she said, she was hanging out backstage with some of the dancers, freaking out that Justin Timberlake was there (#relatable), and he told her she had "big feet for a girl." That's not such a big deal, but when you're 15, everything's a big deal, so cue the insecurities, right?
Well, fast forward a couple years, and Mandy has a much happier ending to the story. She recently sat down with Howard Stern and elaborated on what happened, saying that as a teenage girl who was "like, madly in love" with JT, she'd been crushed at the time. Soon after her late-night interview made headlines, though, Justin reached out to talk to her. "He's apologised since, though. He's such a lovely guy," Mandy said. "He seeked me out and he was like, 'I just want you to know I had no idea what I was saying. I was probably trying to flirt with you, and I understand how words can have an impact.' And I was like, 'Justin, sir, you just played the Super Bowl. I'm fine.'"
As if you needed another reason to love Justin Timberlake, right?