Mila Kunis's Quotes About Ashton Kutcher and Demi Moore 2018
Mila Kunis Defends Ashton Kutcher and Demi Moore's Marriage: "They Had a Real Relationship"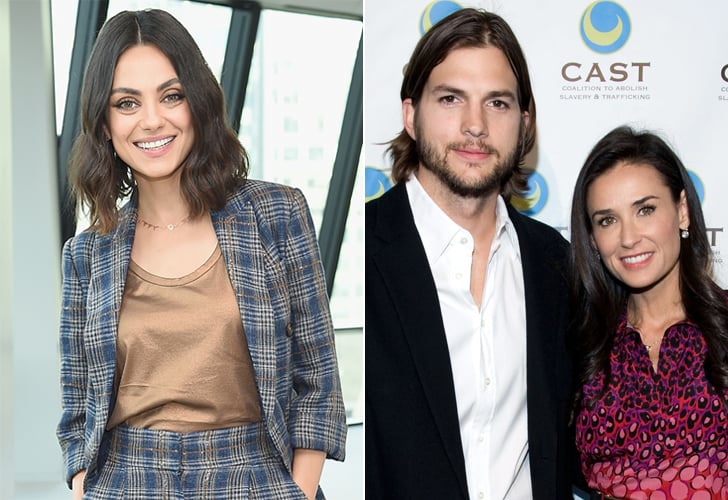 Mila Kunis and Ashton Kucher may now be happily married with two kids, but remember when he was married to Demi Moore? During a recent appearance on the WTF With Marc Maron podcast, Mila opened up about Demi and Ashton's marriage and the 15-year age difference between them. "They had a normal, real relationship. They had three kids they were raising," Mila said, referring to Demi's daughters with Bruce Willis. "It was a normal life. He was younger but he loved those kids." Mila also confirmed that Ashton is still close with Rumer, Scout, and Tallulah Willis.
Ashton and Demi were married from 2005 to 2013. Even though Ashton and Mila had been friends during that time (they both starred on That '70s Show), Mila is adamant there were "no feelings whatsoever" between them during that time. "It's the weirdest story that nobody believes but it's the God's honest truth," she said. "Had we connected [in the past], would we have connected? No. The people that we were back then would never be together. But it's just such a bummer that we missed out on 20 years together. I look back and I think, 'We could have spent 20 years together.'" Mila and Ashton got married in July 2015 and are parents to daughter Wyatt and son Dimitri.