Nicole Curran Leaning Over Beyoncé at Warriors Game 2019
Would You Lean Over Beyoncé?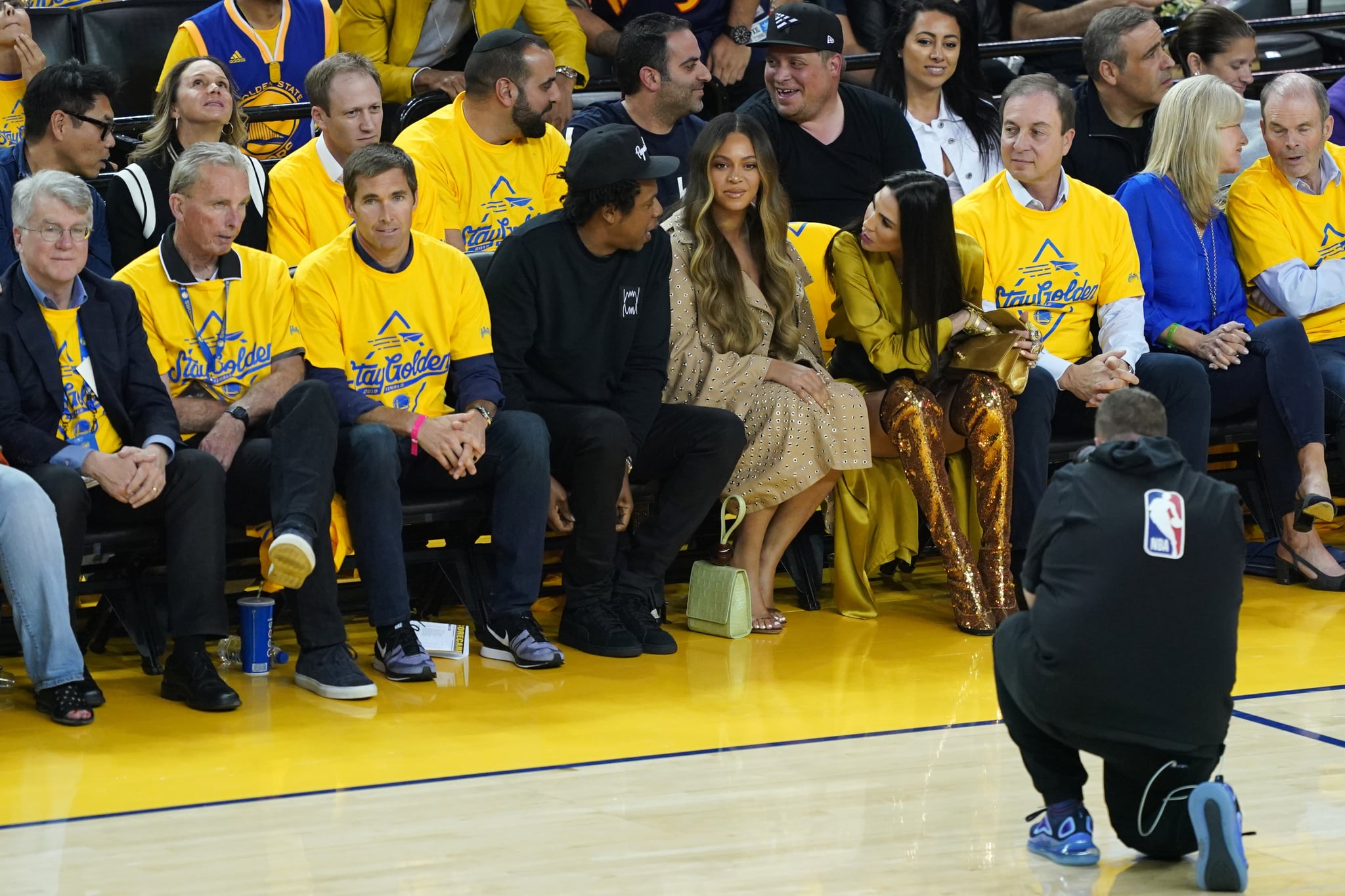 Beyoncé was the centre of attention while courtside with JAY-Z to watch the Golden State Warriors take on the Toronto Raptors in Oakland, CA, on Wednesday. The two superstars were guests of Warriors majority owner Joe Lacob and his wife, Nicole Curran, who is currently at the centre of a frenzied debate about personal space — specifically Beyoncé Knowles-Carter's. Cameras caught Nicole leaning across Beyoncé's body to speak to JAY-Z, and the singer's annoyed expression and body language was hard to ignore — needless to say, it took mere seconds for the Beyhive to get in formation.
I'm not going to get into the nitty-gritty of what Nicole Curran said to the rapper, because it's clear she wasn't flirting with him — she even confirmed that she was just taking his drink order — but it's the act of one leaning their body over Beyoncé's that has me shook. Personally, I'd probably just ask her, "Would your husband like a beverage?" because I'm not trying to risk invading her bubble like that.
After the moment went viral on Wednesday night, Nicole followed up by sharing a now-deleted Instagram of herself with her hands in Bey's hair, which . . . doesn't really help matters. It's important that we don't equate this awkward interaction with something like, say, an unnamed actress biting Beyoncé's face, and while I don't at all condone the level of dragging that this woman has received, it does bring up an interesting question: would you lean over Beyoncé? Please tell me your thoughts.
Image Source: Getty / Ezra Shaw
Would you lean over Beyoncé?
Are you kidding? Of course!
Are you kidding? There's no way.