Who Was the First Person to Reach the Top of Mount Everest?
The Incredibly Cool Connection Queen Elizabeth II Has to Mount Everest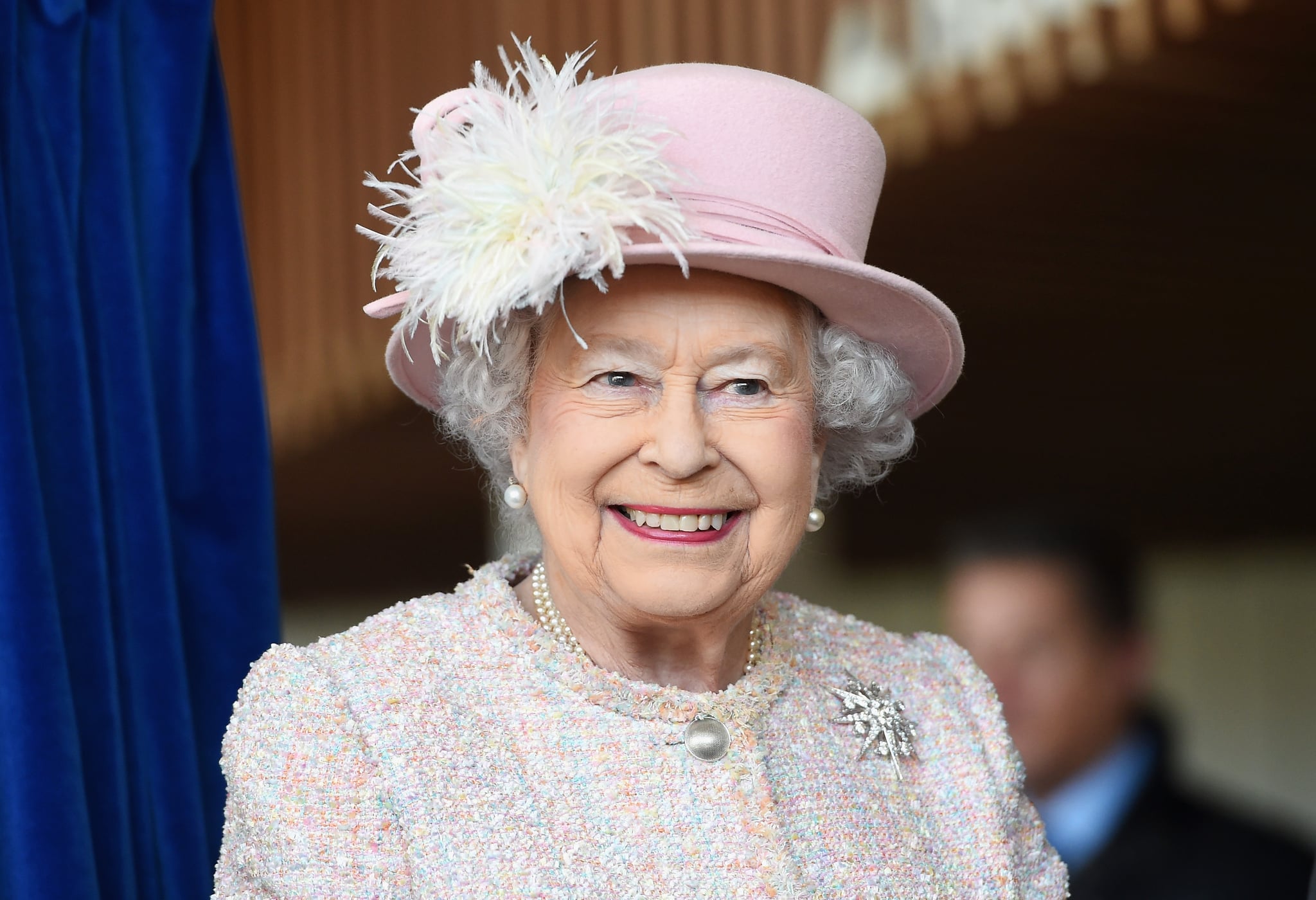 Image Source: Getty/Stuart C. Wilson/Stringer
Queen Elizabeth II is known for so many things — her Corgis, her tight-knit family, her adorable great-grandchildren, and her ability to, well, rule. But did you also know that she has a pretty incredible connection to Mount Everest? While she didn't actually make the trek with a backpack of gear and a Sherpa in tow, she was a part of one of its most historic moments.
All the way back in 1953, a few days before the queen's coronation, Mount Everest, or the "roof of the world," had yet to be successfully climbed by anyone. Many people were desperate to become the first to reach the summit at a whopping 29,035 feet above sea level — the highest point on earth — and journalists were constantly waiting to be the ones to break the story when it did happen. And at 11:30 a.m. on May 29, 1953, Edmund Hillary and Tenzing Norgay become the first people ever to do it.
Hillary, which the mountain's infamously dangerous Hillary Step is named after, was from New Zealand, and Norgay was a Sherpa from Nepal. While neither man was from Britain, they were both part of a British hiking expedition (Hillary was also part of the British Commonwealth). When news of their successful climb reached base camp, a runner from their expedition ran to a radio post in the nearby village of Namche Bazar to send a coded message to London in order to keep other journalists from snatching the exclusive. Queen Elizabeth II learned about the incredible achievement on June 1, 1953, the eve of her coronation. Hillary and Norgay said they gave the queen a "world-shaking coronation present," and they were right.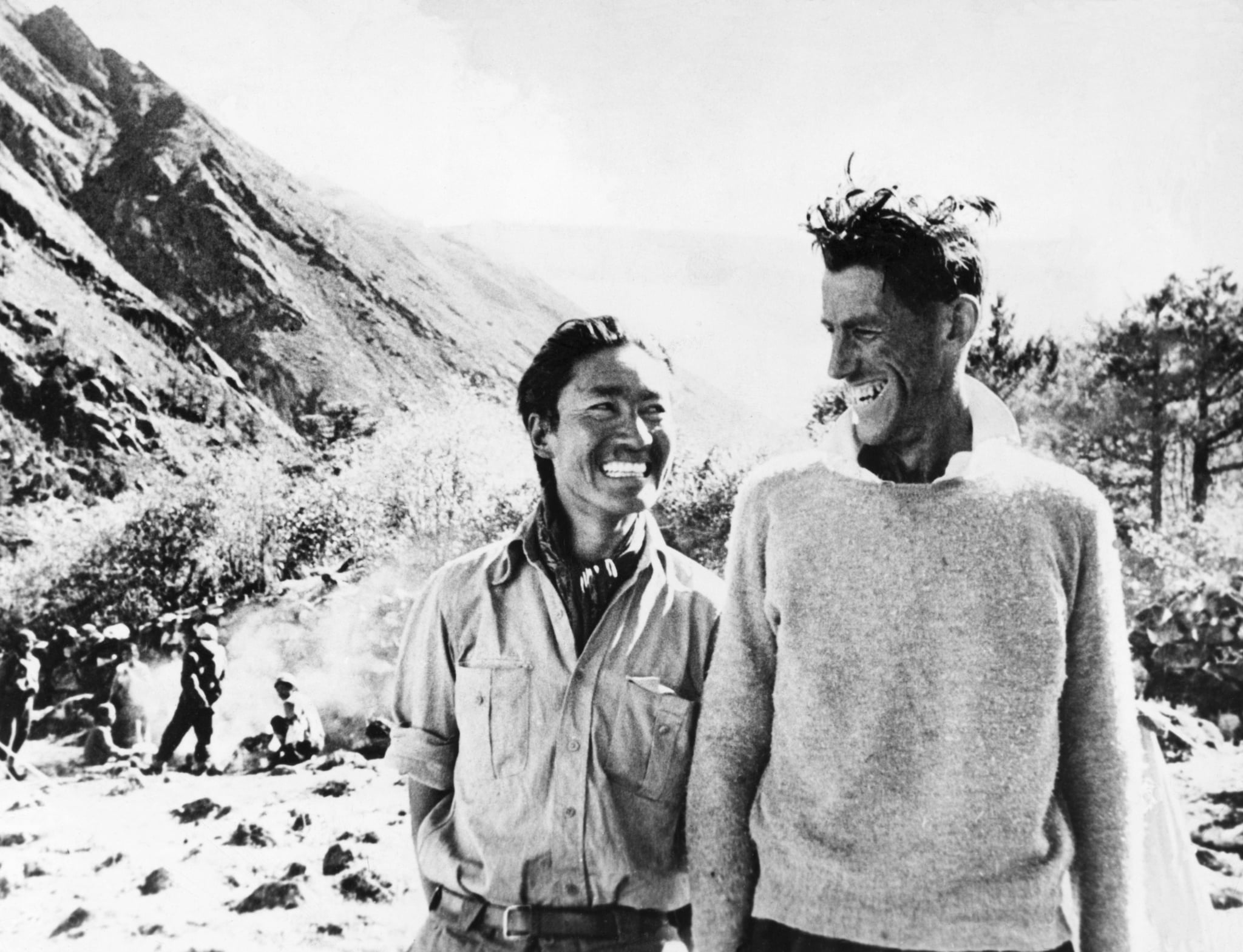 Image Source: Getty/Bettmann/Contributor
On June 2, 1953, the day of Queen Elizabeth II's coronation, news broke in The Times newspaper and quickly spread around the world. The Daily Express' headline read "All This — and Everest Too!" alongside a sketch of the queen in her coronation dress. Newspapers were handed out among the thousands of people that flooded the streets of London to see their new queen, and Britain celebrated the success as a good omen for their country and an amazing start to a new monarchy.
Shortly after their victory, the queen knighted Hillary (Norgay received the lesser British Empire Medal since he wasn't a part of the Commonwealth), and presented all 14 members of the expedition with special edition coronation medals that said "Mount Everest Expedition." So, if you thought Queen Elizabeth II and Mount Everest would never belong in a sentence together, think again!