Who Is SZA?
Listen — It's Time to Get Into SZA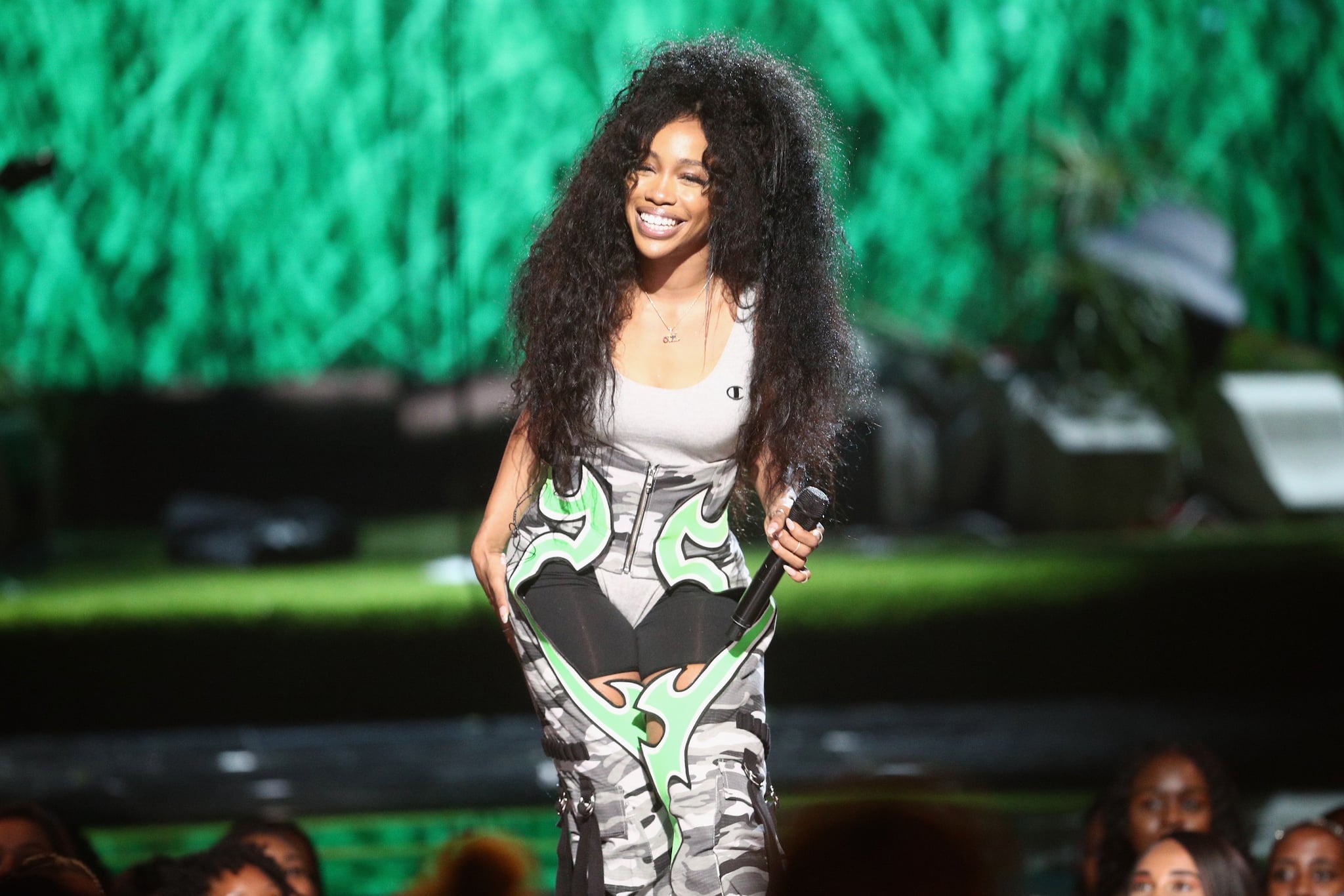 Image Source: Getty / Frederick M. Brown
Neo-soul singer SZA released her debut studio album, Ctrl, in 2017, and in my eyes, it's was one of the best of the year. SZA sings about things every young woman can relate to: being young, being a woman, being the other woman, owning your sexuality, being insecure, falling for f*ckboys, trying to get over said f*ckboys — the list goes on and on. You may recognize her voice (which is raspy, lilted, and sounds like it's dripping in honey) from Rihanna's "Consideration" or her own 2014 EP, Z. Her lead single, "Drew Barrymore," became such a hit that the actress shared an Instagram of herself singing along and made a cute cameo in the official video. If you haven't yet familiarized yourself with the lyrical genius that is SZA, you really should. Like, right now.
Her real name is Solána Imani Rowe. She was born on Nov. 8, 1990, in St. Louis, Missouri, and was raised in New Jersey.
It's pronounced "sizz-uh." SZA has said that the name is an acronym derived from the Supreme Alphabet, which is "a system of interpreting text by assigning meanings to the letters of the Roman alphabet" in the religious belief system of the Nation of Gods and Earths. S-Z-A stands for "sovereign," "zigzag," and "Allah."
She's labelmates with Kendrick Lamar. SZA was the first woman signed to Top Dawg Entertainment in 2013, and she collaborated with Kendrick on her single "Babylon" the following year. The rapper is also featured on "Doves in the Wind" from Ctrl.
She was raised Orthodox Muslim. SZA has talked openly about her religion and feeling bullied after the events of Sept. 11, after which she stopped wearing her hijab. "It got weird," she said in a 2015 interview. "I was already getting picked on for other reasons and I just couldn't take another, so I think I just kind of walked away from myself. I just wanted to blend in."
Her strict upbringing influenced her music. Growing up with "conservative, traditional" parents, SZA generally listened to classic jazz like John Coltrane and Miles Davis and "never had a real connection to what was hip." Her first introduction to contemporary music was through her older sister and best friend, who played Wu-Tang Clan, Aaliyah, and Cash Money. She also cites Common, Björk, and Jamiroquai as major influences.
She's got the stamp of approval from another iconic soul singer. SZA's music has garnered comparisons to that of Erykah Badu, and the two had a supercute Twitter exchange in which the soul legend called her "my little hitter."
She's also got an amazing, envy-inducing head of hair. SZA began wearing her hair bigger in middle school, "before big, natural hair was even popular." She told Vogue in 2014: "My mom was adamant about not doing anything to my hair. The only girl that I could look to for natural-hair inspiration growing up was Lauryn Hill." Of her huge, natural curls, SZA said, "My hair is definitely my saving grace where femininity is concerned."