Ally Maki on Asian American Girl Club and APIA Community
How Ally Maki's Asian American Girl Club Led to Cultivating Her Own Friendships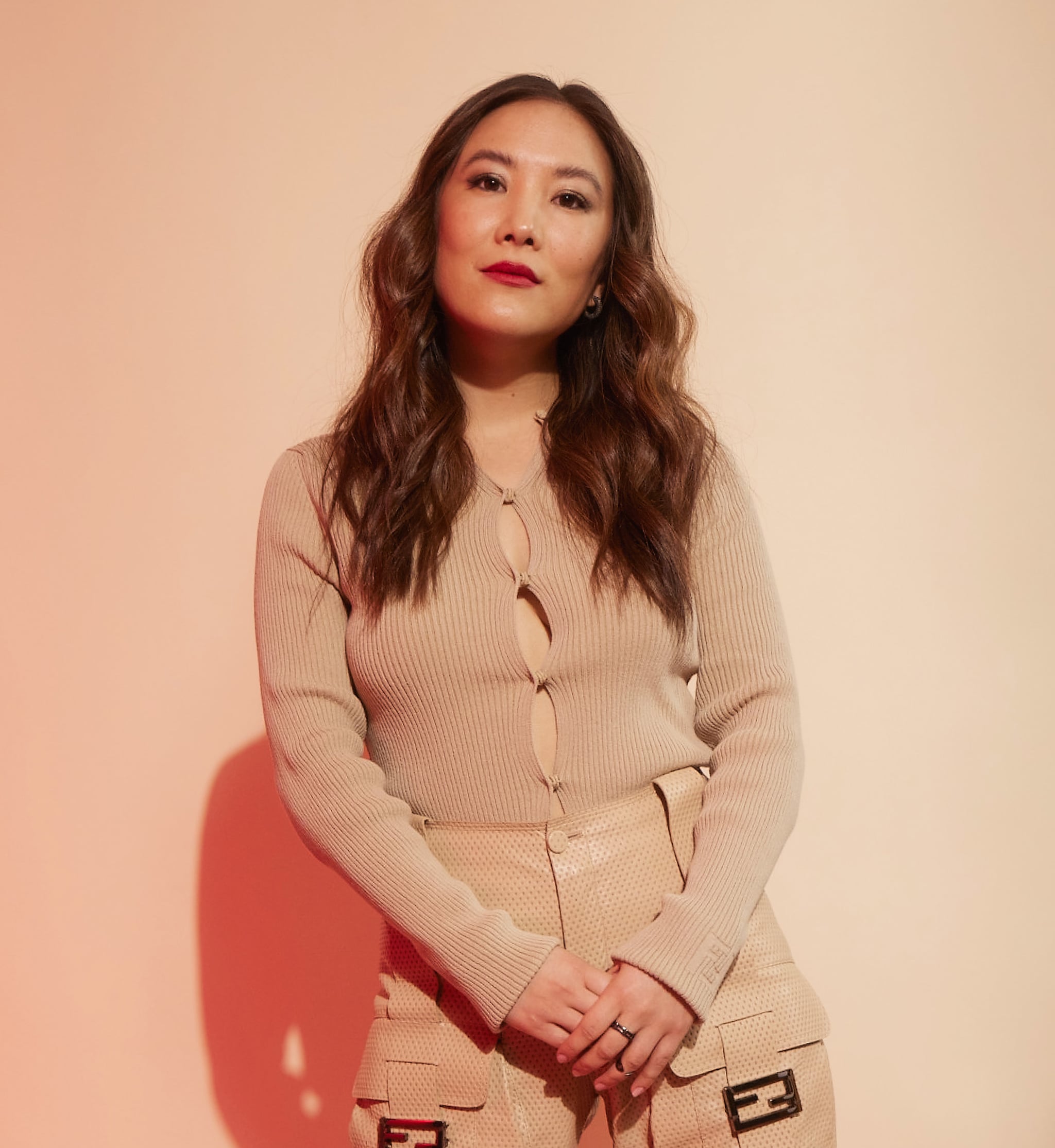 Growing up as one of the only Asian Americans in her small town, Ally Maki tried every activity under the sun in search of community. She joined French club, ballet, and even baseball — only to end up quitting when she couldn't find a place for herself. Years later, the exclusion she felt eventually led her to launch a welcoming group of her own, Asian American Girl Club (AAGC), a fashion lifestyle brand and online community that redefines what it means to be a modern Asian American woman. During a recent Instagram Live chat with POPSUGAR on May 18, Maki opened up about building the AAGC community, navigating stereotypes and othering in Hollywood, and the fellow Asian American creatives who inspire her most.
"Asian American Girl Club is the pride and joy of my entire life. It's the culmination of all my experiences."
Maki, who recently starred in Apple TV's "The Big Door Prize," was inspired to launch AAGC after the hype of "Crazy Rich Asians" back in 2018. "I started it with no concept of what it was going to be — I just knew that I wanted it to exist," she shared with POPSUGAR.
Since then, AAGC has released numerous iterations of its recognisable — and very stylish — merch, fostered lifelong friendships among young Asian Americans across the country, and crafted an inclusive, positive space on Instagram for the community to celebrate its cultural joys and connect over shared hardships.
"Asian American Girl Club is the pride and joy of my entire life," Maki said. "It's the culmination of all my experiences and being able to meet the incredible community members over the past five years has been wild." She added, "My favourite thing is seeing people that become best friends from the community or have gotten jobs from mentors that they love."
Like others in the group, Maki has cultivated her own friendships with fellow Asian American actors through AAGC. She described Sherry Cola as her "ride or die," sharing her excitement for "Shortcomings," their upcoming film directed by Randall Park. "We always talked about how cool it would be to work together, but how that probably will never happen because you just think, 'Oh if there's only one Asian person in the cast, usually that's it,'" she said. "But here we are. We're doing it."
Maki admitted that in the early years of her career in the entertainment industry, her confidence was "shattered" because of casting calls for stereotypical Asian traits, like being able to do kung-fu or having an "Asian" accent. "These are all very real things that I felt like were the glass ceiling," she said. "I was like, 'Where do I fit in? Why can't I just be a normal girl? Why can't I just talk about things like dating and boys and family and life?'"
But now, particularly in the past five years, she said the rise of Asian-led entertainment in Hollywood has created space for more Asian Americans. "Instead of feeling competitive against each other or that there was only room for one of us, I think we just really were able to say 'Wow, this is tough,' and be able to be there for each other," she said.
Check out POPSUGAR's candid conversation with Maki in full below.