Ashanti and Nelly Are Reportedly Back Together
Ashanti and Nelly Are Reportedly "Back Together" and "Very Happy"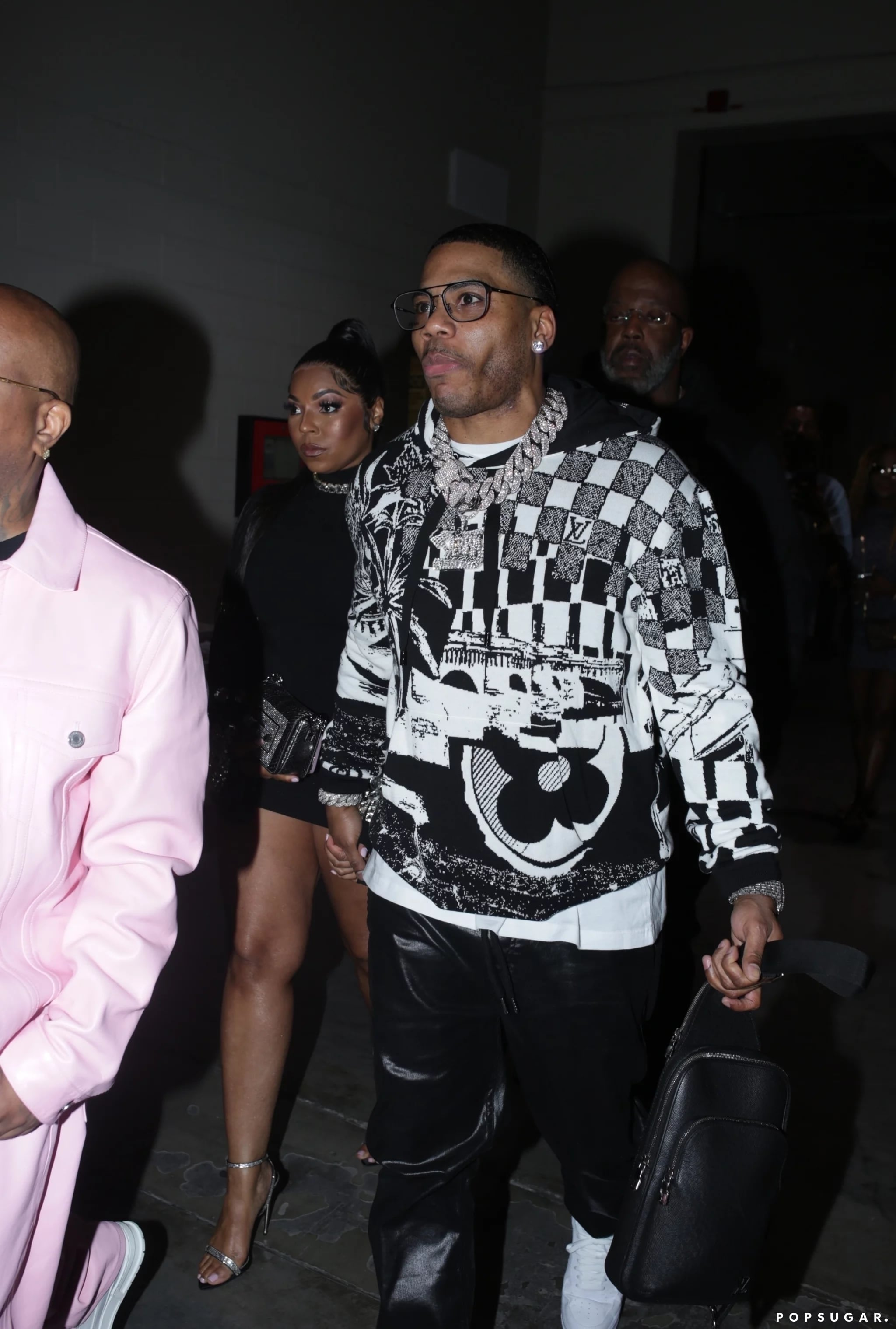 It feels like the early 2000s again, because Ashanti and Nelly are reportedly giving their romance another shot. On 3 May, Entertainment Tonight reported that a source said the "Rock Wit U" singer and the "Hot in Herre" rapper "are back together and both of them are very happy." Another source added, "Nelly and Ashanti are really enjoying their time together." Reps for the two stars did not immediately respond to POPSUGAR's requests for comment.
News of Nelly and Ashanti's rekindled romance comes after they sparked reconciliation rumours late last month. On 22 April, the couple were spotted out on what appeared to be a date at the Gervonta Davis vs. Ryan Garcia boxing match in Las Vegas, as they were seated next to each other in the crowd. The pair were also seen holding hands after the fight, leading many to speculate that the two were romantically involved again.
Details about the nature of Ashanti and Nelly's relationship have been a mystery for years now, with the two being linked on and off since 2003. It's unclear when exactly or why they broke up the first time, as nothing has ever been outright confirmed, and the pair have always played coy about their romance in interviews.
In 2005, Ashanti confirmed to People that she and Nelly "went out" but said they were "not boyfriend and girlfriend." Three years later, she doubled down and told the outlet that the two are "good friends" who "hang out a lot," adding at the time, "The industry is very hard, so it's good to have fun and lighten it up." Then, during an interview on "Sway in the Morning" in 2014, Ashanti revealed that Nelly was her first real love as an adult.
Fans of the pair were elated to see them reunite in December 2022 for a performance of their 2008 collaboration "Body on Me," and they got quite cosy on stage together, as per a video posted on social media. Later that month, Ashanti responded to fans speculating about her and Nelly getting back together when she appeared on Bravo's "Watch What Happens Live With Andy Cohen."
"My reaction was wow. It was a lot of comments and a lot of people wanting that," she said. "What I will say is we're in a better place. You know, cause before, it was like [mimics fighting]. But we're cool now. We had some conversations, you know, so it's cool."
Neither Ashanti nor Nelly has commented on their reported reconciliation yet, but perhaps we'll get a glimpse of the reunited couple showing off their love soon enough.