Benji Madden Wishes Cameron Diaz a Happy 51st Birthday
Benji Madden Celebrates "My Queen" Cameron Diaz on Her 51st Birthday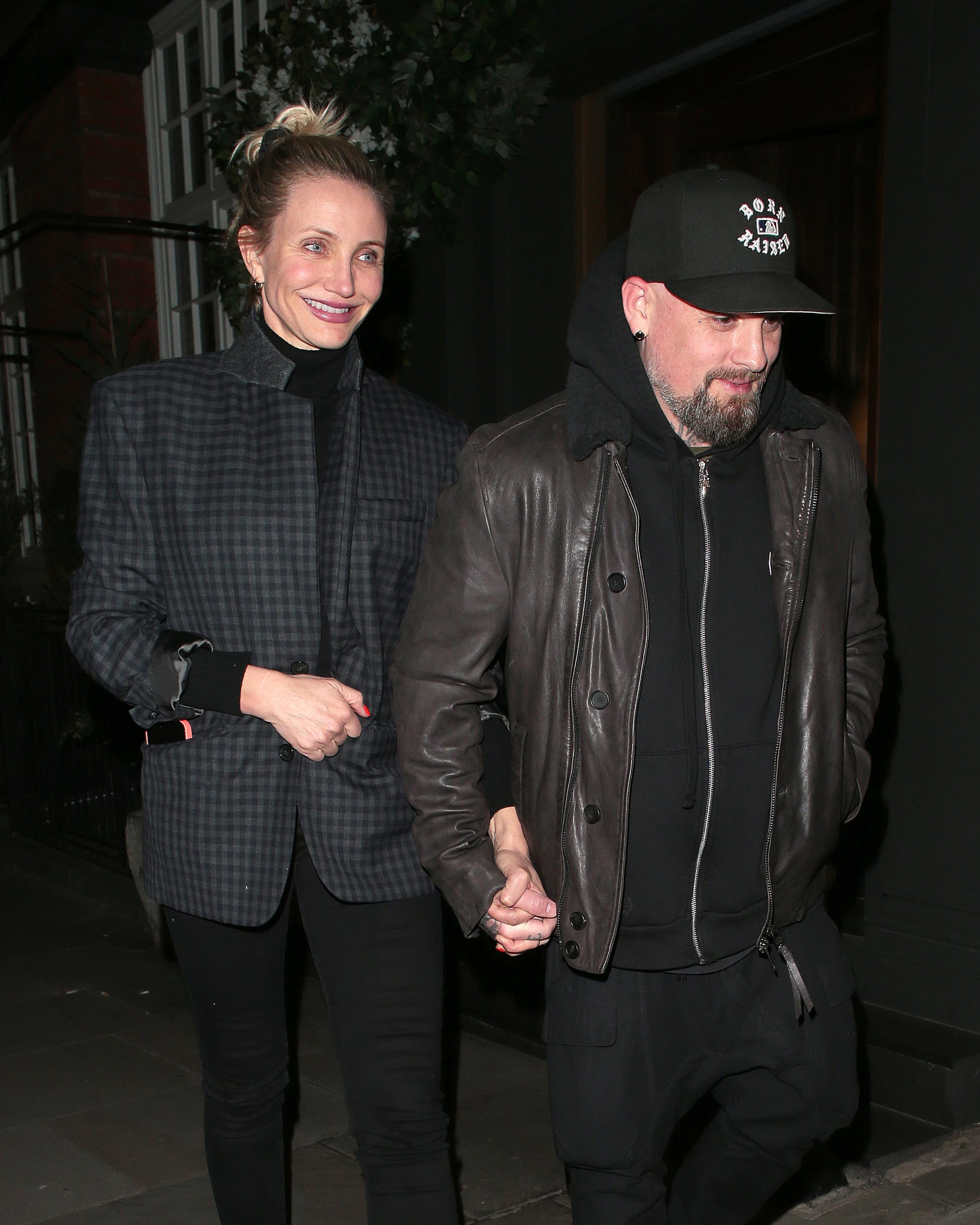 Benji Madden and Cameron Diaz may be a low-key couple, but their love for one another is obvious. On 30 Aug., the 44-year-old musician wished his wife of eight years a happy 51st birthday on Instagram, sharing a sweet caption alongside a photo of Diaz with an adorable cat. Though he admitted he's mostly offline these days, he wanted to "show love to my queen." "Today, it's a very Happy Birthday to my beautiful wife, best friend, best partner in everything, ride or die, greatest Mom to our little girl, @Avaline wine boss, family chef, advisor, collaborator and everything else. You do it all."
The Good Charlotte member also expressed gratitude for their family together: "I am one lucky man - I know that seems obvious but it really is nice to say it out loud now and then when you're feeling it." Diaz commented on her husband's heartwarming post, writing, "There's no one else I would rather do this life with. We are so blessed."
The couple is notoriously private — their last public appearance was in 2016, and they rarely share glimpses of their personal lives on social media. Diaz focuses mostly on promoting her wine brand, Avaline, while Madden's Instagram is full of his art and music, though every now and then he returns to celebrate special occasions.
Earlier this year, the pair toasted to eight years of marriage. "In Love, Inspired, Happy and Grateful. 8 years married, side by side, and now a little one for us to guide. Let's do 80 more and then forever," Madden captioned a painting of flowers. Madden and Diaz first got together almost a decade ago, and eventually tied the knot in 2015. The two quietly welcomed their first child, Raddix, in December 2019.
See Madden's touching tribute in full below.