Betty Gilpin Says She'd Love to Do a GLOW Reboot
Betty Gilpin Says She Knows "All" of Her "GLOW" Castmates Would Return For a Reboot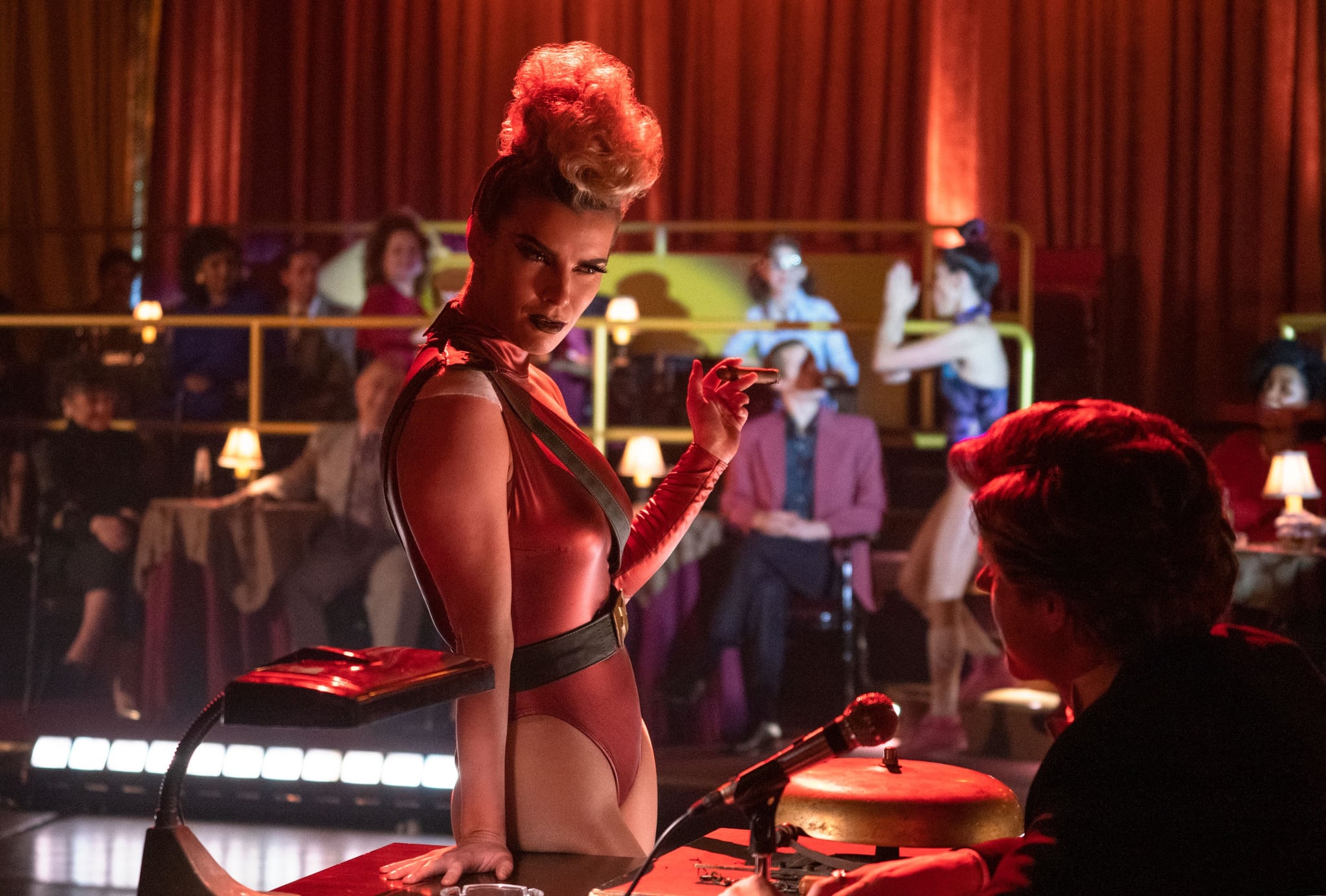 "GLOW" star Betty Gilpin has traded in her synthetic wrestling bodysuits for a nun's habit in her new show "Mrs. Davis," but she's not against getting back into the ring. "Oh god, I would of course be down for a reboot," she tells POPSUGAR.
The star played Debbie "Liberty Belle" Eagan in the Netflix show, which follows the trials and tribulations of a (very real) woman's professional wrestling circuit called Gorgeous Ladies of Wrestling (GLOW) in the 1980s. The series premiered in 2017 and ran for three seasons. The show was renewed for a fourth season in 2019 but the COVID-19 pandemic led to "GLOW"'s ultimate cancellation. Star Alison Brie called it "the great heartbreak of my career" in an interview with Decider.
In the years since, Gilpin has remained close with her castmates — so close that she brought some them with her to celebrate the release of "Mrs. Davis" on April 20. "I love those women so much. Marc Maron, Jackie Tohn, Liz Flahive, and Carly Mensch were my dates to the 'Mrs. Davis' premiere," she says. "I burst into tears when I saw them all."
Still, she does have a few misgivings about returning to "GLOW." "My body shudders at the thought of a reboot right now," she admits. "I bruised my tailbone on this show that I'm shooting — I fell in a log — and I'm thinking about how much wrestling would hurt that."
Ultimately, though, she'd be more than willing to suffer through the bruises and physical strain in order to do it all over again. "I don't know. It was a pain that felt like a smile," she says, adding that she knows her castmates would all join her if the opportunity ever arises. "Fine. I'll do it. All of us would."
"Mrs. Davis" is currently streaming on Peacock.