Charlie Puth and Brooke Sansone Are Engaged
Charlie Puth Announces Engagement to Brooke Sansone: "I Love You Endlessly Forever and Ever"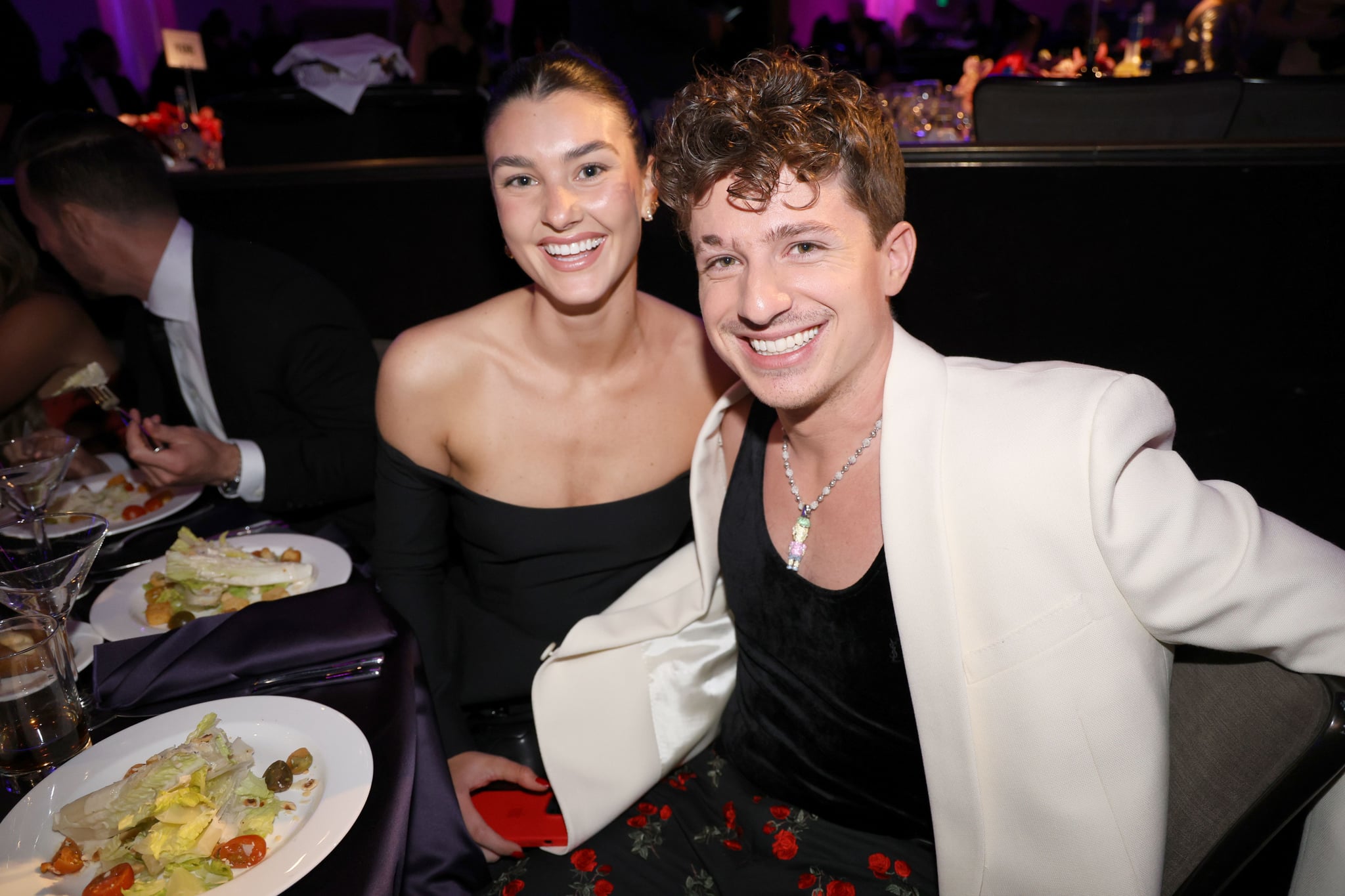 Charlie Puth may be known for his perfect pitch and his brand of earworm breakup songs like "We Don't Talk Anymore," "Attention," and "That's Not How This Works," but he'll have a lot of inspiration for sappy love songs moving forward. On 7 Sept., Puth announced he's engaged to his girlfriend, Brooke Sansone.
The couple announced their engagement in a joint Instagram post featuring a gallery of photos of the pair eating at the restaurant where Puth seemed to have proposed. "I flew to New York to ask my best friend to marry me, and she said yes," Puth wrote in the captioned. "I am the happiest, best version of myself and it is all because of you Brookie. I love you endlessly forever and ever and ever." In the photos, Sasone holds a glass of wine and munches on a piece of pizza with her gorgeous teardrop diamond ring in clear view of the camera.
Puth and Sasone — who is a digital marketing and PR coordinator, according to her LinkedIn — went public with their relationship on Instagram in December 2022, but they'd been dating before that and actually knew each other since childhood. In October 2022, before Sansone's identity was revealed, Puth told "The Howard Stern Show" the girl he was dating is "someone that I grew up with," adding, "She's always been very, very nice to me. I would assume that when times inevitably are hard in the future — because what is life without valleys and peaks — she would be there for me as well."
Before Sansone, Puth's dating history included Hollywood stars like Selena Gomez, Bella Thorne, and Halston Sage, and they inspired some of his biggest breakup-song hits. Something tells us Sansone will inspire some music down the line as well.