Chris Evans and Alba Baptista Are Reportedly Married
Chris Evans and Alba Baptista Reportedly Wed in a Ceremony in Cape Cod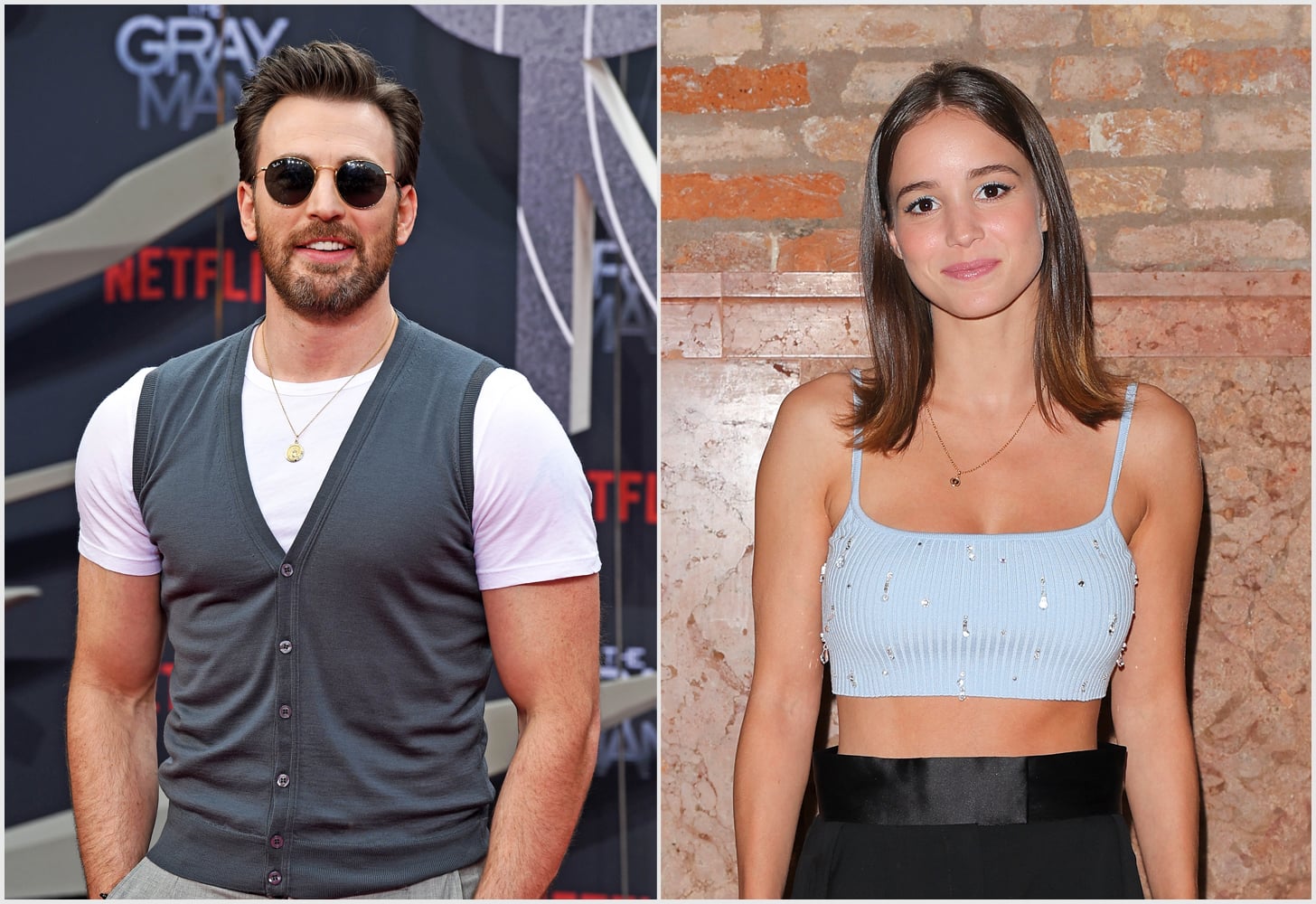 It's official: Chris Evans and Alba Baptista are reportedly married! On 10 Sept., People confirmed via a source that the couple wed during a ceremony at a private estate in Cape Cod, MA, on 9 Sept. Representatives for Evans and Baptista did not immediately respond to POPSUGAR's request for comment.
According to People, many of the couple's famous friends were spotted in Boston for the wedding, including Evans's Marvel costars: Robert Downey Jr., Chris Hemsworth, Jeremy Renner, and John Krasinski.
In November 2022, a source confirmed to People that Evans, 42, and Baptista, 26, had been dating for "for over a year" at that point, but speculation about their romance began months before as fans noticed subtle cues that the two were romantically involved.
For instance: some hawk-eyed Instagram users noticed that Baptista followed Evans and several members of his family back in 2021, per Cosmopolitan. However, an innocent Halloween Instagram post from Evans on Oct. 31, 2022, which pictured a pair of carved pumpkins, sent rumours into overdrive when fans realised the set was identical to a photo Baptista used for her Instagram profile picture.
It wasn't long before the two openly embraced their romance, which Evans seemingly confirmed himself a few months later by sharing a playful video of him and his girlfriend jokingly scaring each other on his Instagram Stories at the top of the new year. "A look back at 2022," he captioned it. He doubled down on the social media PDA on 14 Feb. when he posted a sweet photo montage of him and Baptista on Instagram in honour of Valentine's Day.
Previously, Evans has dated a number of famous stars, including Minka Kelly, whom he had a years-long on-and-off relationship with, Jessica Biel, and Jenny Slate. Baptista's dating history is unknown, but she has starred in a handful of Portuguese films as well as Netflix's "Warrior Nun," which marked her English-language debut in 2020.
Image Source: Getty / Tristar Media / Jacopo M. Raule