Dan Levy Spotlights Indigenous Studies Course on Canada Day
Why Dan Levy Won't Celebrate Canada Day: "I Was Reeducated on My Place as a Canadian Settler"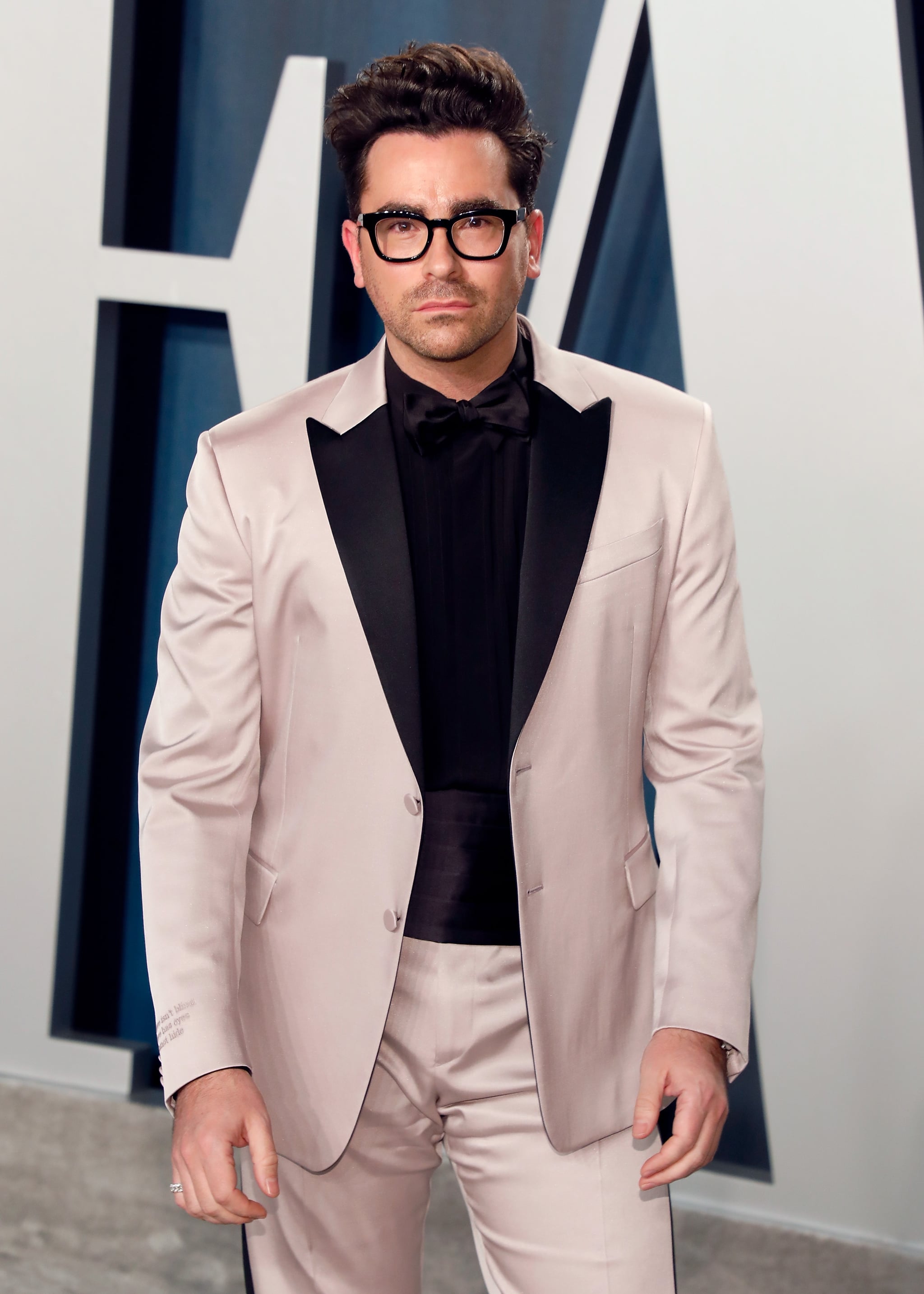 Image Source: Getty / Taylor Hill
On May 29, the remains of 215 Indigenous children were found at Kamloops Indian Residential School in British Columbia. Last week, Cowessess First Nation uncovered 751 additional unmarked graves, most of which are also believed to belong to Indigenous children, at Marieval Indian Residential School in Saskatchewan. More than 150,000 Indigenous children were forcibly removed from their homes from the early 1800s up until the 1990s to attend these "residential schools." Once they were in the institutions, the children were given new names, forbidden from speaking their native languages, and made to convert to Christianity. The discovery of these unmarked graves paints a dark and long-concealed picture of Canada's history of abuses against the country's Indigenous populations.
"I encourage all Canadian settlers, myself included, to not celebrate Canada Day but rather, reeducate yourselves on the real history of Canada by taking this course."
In an effort to encourage Canadian residents to educate themselves on their country's history this July 1, aka Canada Day, Dan Levy shared his experience taking part in a virtual Indigenous studies course taught by the faculty of native studies at the University of Alberta last summer. "Over 12 weeks, I was reeducated on the history of Canada," he said in a video on Instagram on Thursday. "I was reeducated on my place as a Canadian settler, my context, my privilege. And this Canada Day, with everything unfolding in the news, I encourage all Canadian settlers, myself included, to not celebrate Canada Day but rather, reeducate yourselves on the real history of Canada by taking this course."
The 12-week class, currently taught by Dr. Tracy Bear and Dr. Paul Gareau, explores both Indigenous histories and Canada's contemporary issues that Indigenous people face, with a focus on "national and local Indigenous-settler relations." "Topics for the 12 lessons include the fur trade and other exchange relationships, land claims and environmental impacts, legal systems and rights, political conflicts and alliances, Indigenous political activism, and contemporary Indigenous life, art and its expressions," the website reads.
For Dan, the class was an opportunity to engage in "meaningful, insightful, and transformational conversations about the lessons of the week."
"I highly, highly, highly encourage all Canadian settlers to take this course to better understand your place within the country, to better understand your privilege, and to, hopefully, strengthen your ties of allyship and advocacy," he urged. "Education is the key to being of better service to people."
In an interview with The Guardian, Sol Mamakwa, a lawmaker from Kingfisher Lake First Nation, said Canada Day should be seen as a day of mourning for all those children who never made it home, not a day of celebration. "I don't think people really understand how much Indigenous people were forced to pay to this country," he said. "Our spirituality was taken away. Our way of life, our languages and our families were taken away. With the remains we continue to find, people are beginning to see that Indigenous people paid in full — with their lives."
Watch Dan's full video below and enroll for free in the Indigenous Canada course, which is subtitled in nine different languages, here.