Nickelodeon's Dan Schneider Allegations, Explained
What to Know About "Zoey 101" Creator Dan Schneider and the Various Allegations Against Him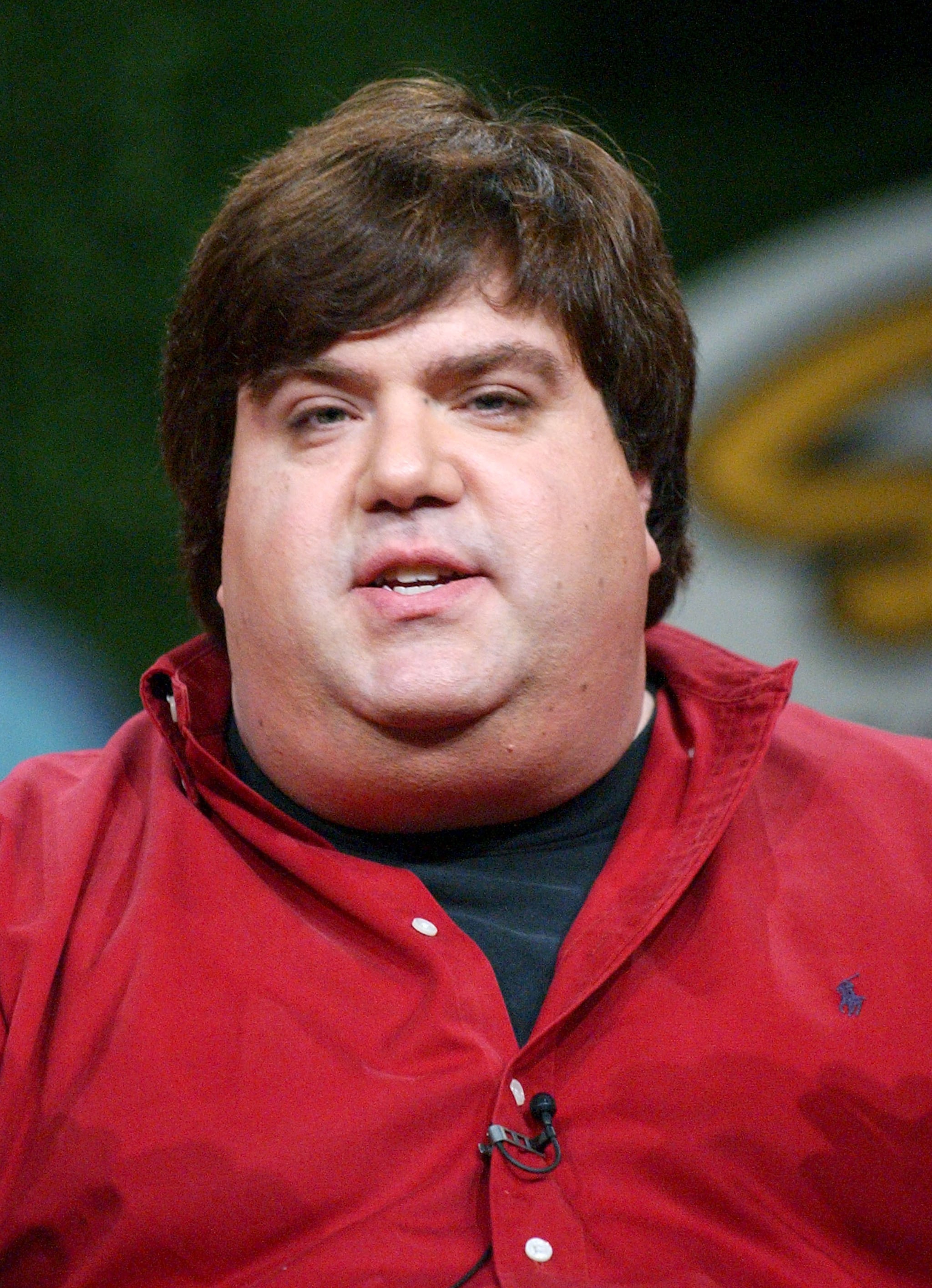 Dan Schneider is responsible for some of Nickelodeon's most popular shows. After starting his career in supporting onscreen roles in "Better Off Dead" and "Head of the Class," he began writing and producing the sketch comedy show "All That" in 1993 and eventually left to run "The Amanda Show" starring Amanda Bynes. He went on to launch "Drake & Josh" in 2004, followed by "Zoey 101," "iCarly," "Victorious," "Sam & Cat," "Henry Danger," and "Game Shakers," among others.
But in March 2018, his massively successful tenure at the network ended suddenly. A joint statement from Nickelodeon and Schneider read, "Following many conversations together about next directions and future opportunities, Nickelodeon and our longtime creative partner Dan Schneider/Schneider's Bakery have agreed to not extend the current deal," per The New York Times. "Since several Schneider's Bakery projects are wrapping up, both sides agreed that this is a natural time for Nickelodeon and Schneider's Bakery to pursue other opportunities and projects."
From the start, Schneider's departure from the network was shrouded in allegations regarding his on-set conduct. In a March 2018 story about the exit, Deadline reported that it had heard "multiple complaints of abusive behaviour against Schneider filed by members of his staff." It also noted that "for years, Schneider had been under a cloud of suspicion over the treatment of some younger stars of his shows. Among the things that have raised eyebrows are his tweeted photos of the toes of his young female stars."
Over the years, complaints against Schneider have continued to surface, and in an Aug. 30, 2022, investigation by Insider, people who worked with Schneider came forward with claims that the young stars were sexualized. Daniella Monet, who starred in "Victorious," alleged that she felt certain scenes in the show were too sexual, such as a scene where she applied lip gloss while eating a pickle. She also told the outlet that she felt many of the cast's outfits were too sexual. Two anonymous sources apparently told the outlet that Schneider often fought for more revealing outfits during behind-the-scenes debates about costumes. Sources also alleged that Schneider had young stars sit on his lap and frequently texted them outside of work.
Sources close to Schneider denied that anything inappropriate occurred. "Dan always had a rule for himself when texting anyone under age 18. That rule was text like their parents and the whole world are reading, too," one said, adding that costumes "were seen and approved by dozens of people, including the parents of the actors, and the state-licenced teachers on set."
The Schneider source acknowledged that he had asked for massages, and said that he "regrets ever asking anyone and agrees it was not appropriate, even though it only happened in public settings." A representative for Schneider did not immediately respond to POPSUGAR's request for comment about the allegations.
Long before the Insider article, fans have been doing their own sleuthing on Schneider. Dozens of videos highlighting Schneider's "creepiest" moments can be found on YouTube and unsubstantiated rumours also appear on countless message boards and forums stretching at least as far back as 2011. Fans have also created compilations of shots of feet from various Schneider-led shows, accusing him of having a foot fetish which he exploited in his shows and zeroing in on a 2013 tweet from the official "Sam & Cat" account requesting that fans send photos of their feet into the network.
In his 2021 interview with The New York Times, Schneider denied any kind of sexual misconduct during his time at the network. "The comedy," he said, "was totally innocent."
The Times piece also revealed that prior to announcing his departure, Schneider had been investigated by ViacomCBS, Nickelodeon's parent company. The investigation did not find evidence of sexual misconduct, but it concluded that "many people he worked with viewed him as verbally abusive," the outlet reported, adding that "some former colleagues, in recent interviews, said they found him a controlling, difficult showrunner, prone to tantrums and angry emails — a man with a delicate ego who made some staff members feel as though they were always walking on eggshells. Several said they felt uncomfortable when he frequently asked an employee from the costume department for shoulder and neck massages, or texted child actors outside of work hours."
The Times also reported that during the filming of "Victorious," Victoria Justice's locker was filled with photos of young men — including a shot of a young Schneider — alongside with the words "that's hot" and "dudealicious." However, in the interview, Schneider blamed the locker's design on the art department, and attributed his intensity and work ethic to his ambition.
Earlier in 2022, discussion about Schneider began to swirl once again when Jennette McCurdy — who plays Sam on the Schneider-helmed "iCarly" and the spinoff, "Sam & Cat" — mentioned an unnamed "Creator" in her memoir, "I'm Glad My Mom Died," which was published on Aug. 9, 2022. McCurdy never mentioned Schneider by name, but alleged that this aforementioned "Creator" pressured her into drinking alcohol after she originally said no and also said he gave her an unwanted massage. "My shoulders do have a lot of knots in them, but I don't want The Creator to be the one rubbing them out," she wrote. "I want to say something, to tell him to stop, but I'm so scared of offending him."
She also wrote that the "Creator" left the network after "allegations of emotional abuse," which she says were "a long time coming." Describing the "Creator" as "mean-spirited, terrifying, and controlling," she alleges that he got away with his behaviour due to his position of power.
On Aug. 25, 2022, "Zoey 101" star Alexa Nikolas stood outside Nick's Burbank headquarters with around 20 protestors, per Rolling Stone, holding a sign that read "Nickelodeon Didn't Protect Me." "I did not feel protected at Nickelodeon as a child, personally," Nikolas said in an Instagram Live video. "I'm demanding that Nickelodeon starts protecting children and not predators." She called out Schneider by name, referring to him as "the creator of childhood trauma," and saying that she "didn't feel safe" around him. "Every time he came on set, my body got extremely tense," she said. "Later on in season two, him and a bunch of executives made me cry in a room alone. I don't think any child should have to experience anything like that, especially when it's coming from people that are supposed to be looking out for the kids on set." Five days after her protest, the Insider investigation was published.
In January, news broke that Jamie Lynn Spears and other "Zoey 101" cast members would be returning for a movie sequel, though Schneider does not appear to have any involvement in the film, per Collider. Shortly after the project was announced, Nikolas responded with several scathing tweets.
Reps for Schneider and Nickelodeon did not immediately respond to POPSUGAR's request for comment about the allegations.
In 2021, Schneider told The New York Times that he is working on several projects and has sold an "ambitious and very different" pilot to an unnamed network — this one meant more for adults.