Emeraude Toubia Channelled Her Own Divorce For With Love 2
How Emeraude Toubia Used Her Real-Life Divorce in Her "With Love" Season 2 Role
Watch out! This post contains spoilers.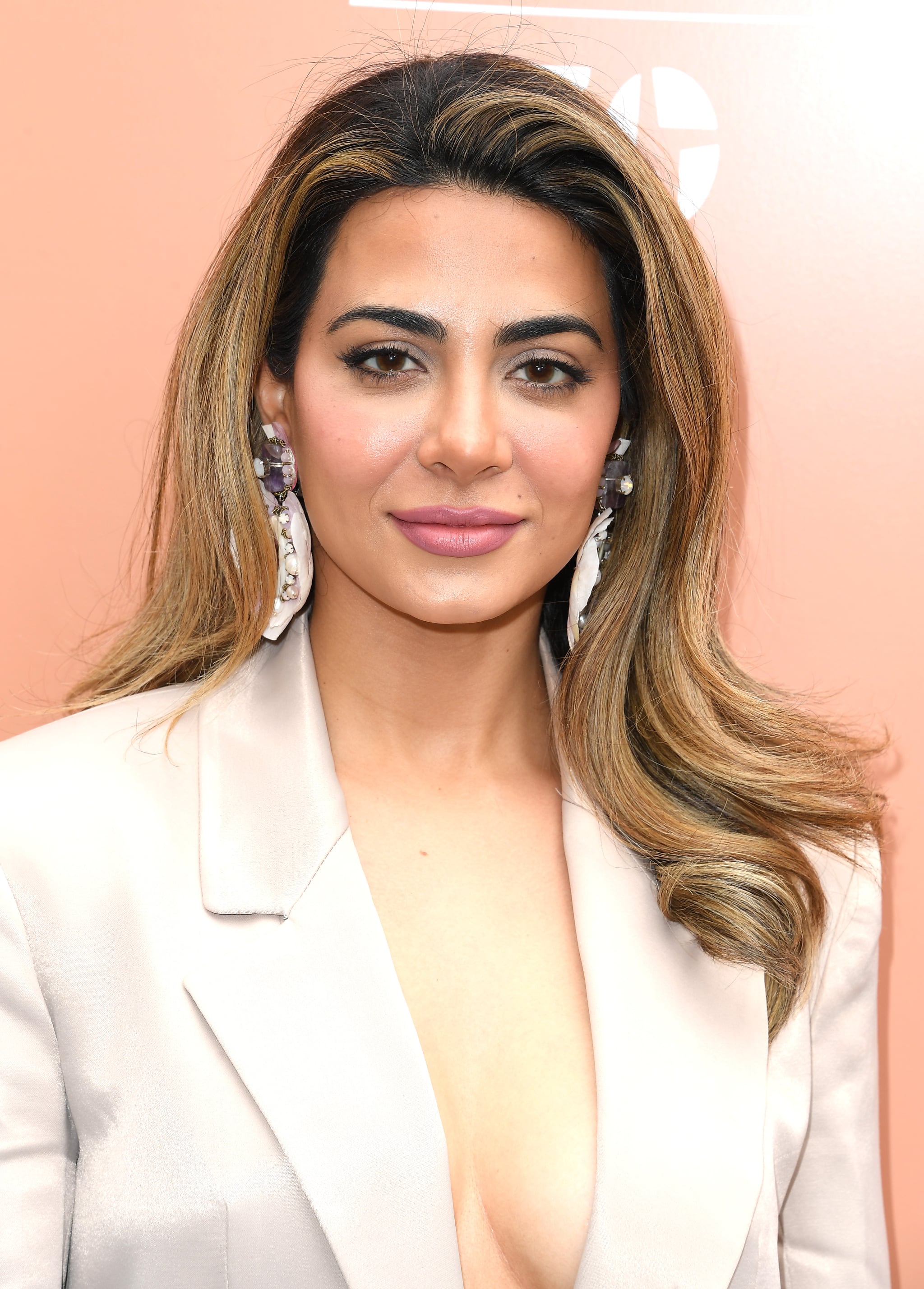 When Gloria Calderón Kellett's "With Love" series dropped on Amazon Prime in December 2021, it hit differently from any other rom-com series or film featuring a mostly Latine cast. In this cross-generational romance, we got to experience couples falling in love — including the show's lead Lily Diaz (played by Emeraude Toubia) — in a beautiful and lighthearted way, without the trauma.
For many Latinas, Lily's character is quite relatable. She's a hopeless romantic who's in love with love. Her parents are happily married, so she's been conditioned to believe that if you find love, get married, and have kids, your life will be perfect. But in season two, Lily starts to realise that her idea of happily ever after in love doesn't actually exist.
For Toubia, this is an unrealistic standard that she once set herself.
"I think it's become more known that we grew up with these expectations that don't exist, right? . . . We're taught to go to school, get good grades, go to college, be successful, but don't be too successful where you push men away," Toubia tells POPSUGAR. "Especially being from a Latino family, you have to bow down to your significant other in a way. [There's] societal expectations, then you get married, then you have kids, and that's your life."
"Growing up, we're like, 'OK, this is what I have to do, and if I do this step by step, my life is going to be great.' And that's not how it works. It's crazy, because my personal life kind of bled into what was happening on the show."
But just like her character, Toubia's perspective has since shifted: "Growing up, we're like, 'OK, this is what I have to do, and if I do this step by step, my life is going to be great.' And that's not how it works. It's crazy, because my personal life kind of bled into what was happening on the show."
Toubia is referring to her relationship with her ex-husband Prince Royce. After 12 years together and three years of marriage, the Mexican Lebanese actress and Dominican bachata artist announced their separation in 2022, months after the release of "With Love"s first season.
"Now I'm navigating life as a woman in her 30s," Toubia shares. "I was with my ex all of my 20s, and it's like, 'Who am I now as this 30-something-year-old woman that is single, successful in a way, and what does she want from life?' I was told I had to do all these things, and I did them, but that didn't fulfil me. That didn't make me happy, so then what is it that I want from life?"
In this season of "With Love," we see Lily navigating a very similar reality. After breaking things off with Santiago (played by Rome Flynn) after realising they weren't on the same page about marriage, Lily learns to finally give herself the love she was trying to find in a romantic relationship.
"I feel that's what she's navigating," Toubia says. "I feel like we're constantly seeking validation from our parents. We want to make sure they're proud of us. So that's kind of what she's balancing and realising. There's a great line that Gloria Calderón Kellett's character says — which is my favourite character, Gladys — she says on the show, 'You don't have to do that in order. What are you doing?'"
Toubia is referring to a scene in season two in which Lily is venting to her Tia Gladys about being almost 30 and living with her parents.
"Oh baby, no, no, no, I'm going to tell you a little secret. The track does not exist," Gladys says before Lily goes down the list of things she believes she needs to accomplish by a certain age and in a certain order. "That is a fake schedule that society has been hammering into your head since the minute you were born," her tía continues. "Who says you have to do it in that order? You don't need a husband to buy a house — hello! You don't need to wait to meet the love of your life to love your life. Your happily ever after can start right now."
In season two, we see Lily finally putting herself first. She's focusing on herself: concentrating on personal goals and eventually finding herself in a healthy relationship with someone who wants exactly what she wants. (Spoiler alert: it's Nick!)
Today, Toubia is also putting herself first, and she says she's dating while not fixating on who is going to wind up being her real-life Nick. While she believes chemistry and connection are essential in any healthy romantic relationship, she also believes compatibility is often overlooked.
We see that with Lily and Santiago. Their chemistry and connection is off the chains, but the two want entirely different things. Lily wants marriage and a family; Santiago doesn't believe in marriage at all. Lily is able to find all three things in Nick, who actually admits to Lily that he's excited by the idea of marrying her.
Toubia also believes having all these factors align is important in her personal life. "I'm navigating dating life again, and it's a completely different world than when I was in college and in high school," Toubia says. "I do feel that there has to be chemistry. I've dated many men that are perfect on paper, but they are just missing something that I want, right? And I feel that it's necessary. But again, it's balance. It's being communicative. I feel like sometimes we're afraid to say how we feel. We are afraid to be vulnerable. We are afraid to be rejected. If the person doesn't want you in the way you want them, it's better to know now versus later."
In the final episode of season two, Lily expresses her confusion over whether she's supposed to wind up with Nick or with Santiago. She's talking with her mom (played by Constance Marie), who gives Lily a really powerful piece of advice.
"Of all the men on this earth, I decided to love your papi, and he decided to love me back," she says. "And we doubled down on that choice every day after. You keep looking for outside validation when it's an inside job."
Toubia agrees: "I think if you find a good person with a good heart, [remember] there's going to be a million beautiful women and a billion beautiful men, but when you find one that's worth it, let's choose them. Choose them every day."
In a world where most rom-com films and series focus so much on the spark, it's refreshing to find a series that's not just inclusive — that doesn't just centre Latine love stories and joy — but also zooms in on the reality of romantic relationships and the choices we make around them.
In the end, Lily finds herself empowered when it comes to her love life. And, just as fiction is a mirror of reality, Toubia is feeling more empowered than ever when it comes to her own.