Ilana Glazer Talks Female Comics and Women's History Month
Ilana Glazer Is Honouring Her Comic Idols — and Righting Sexist Ads — This Women's History Month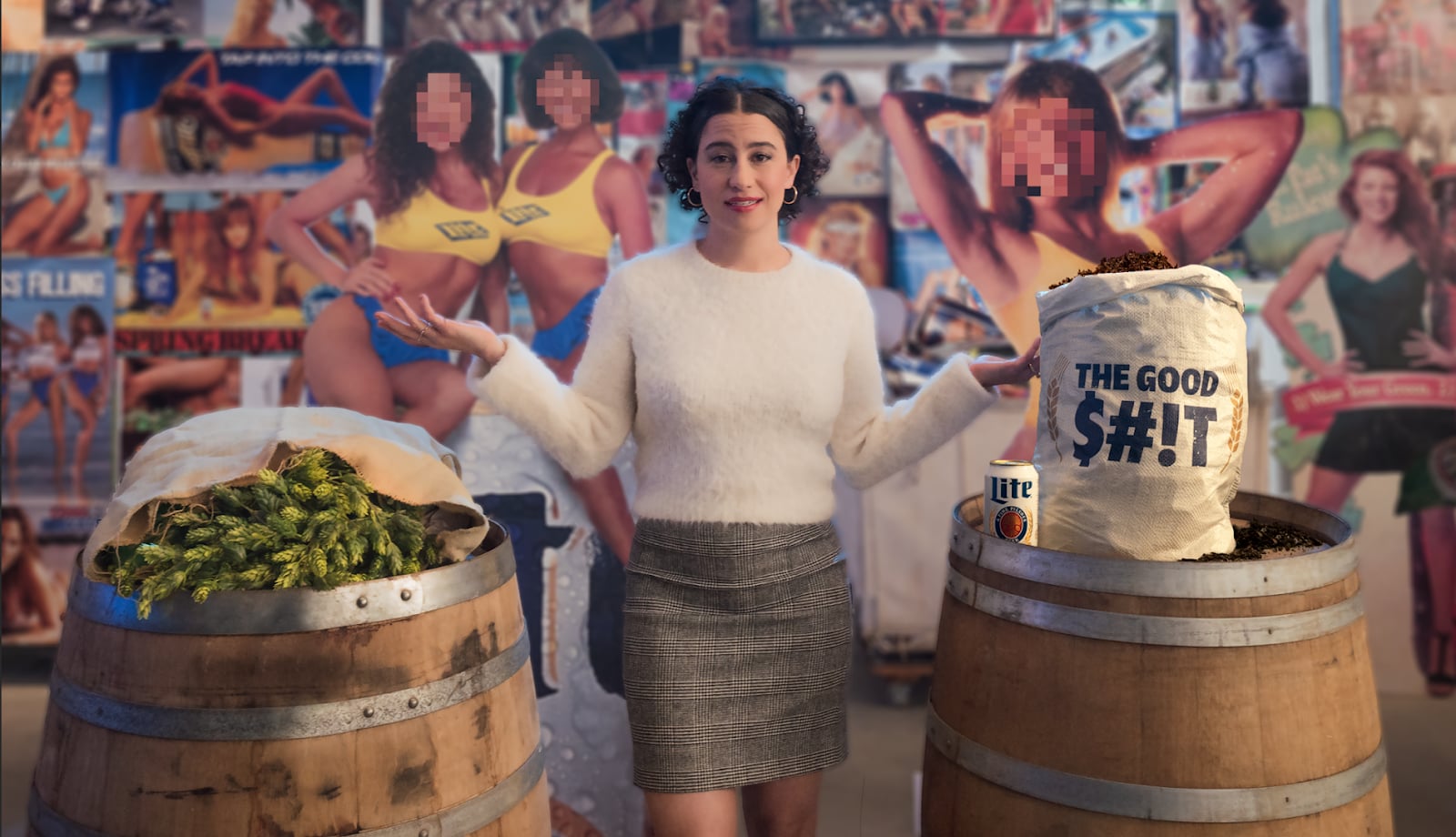 This Women's History Month, Ilana Glazer is making sure to honour and support the powerful, strong, and hilarious women in her life — and in the world — in more ways than one. "I look up to my peers all the time," Glazer tells POPSUGAR. "I'm so inspired by my peers. I've been living for Chelsea Handler these days. I just love her. Ali Wong is such a badass. Michelle Buteau is one of the funniest people — [she's] full of light. Abbi Jacobson — I mean, my 'Broad City' sister. Wanda Sykes, Whoopi Goldberg . . . I just talked to Whoopi the other day."
In comedy, Glazer adds, "There's this opportunity to talk to your heroes, and your friends are your heroes, and your heroes are your friends. I feel so fortunate all the time. The women that I see around me all the time — I love these women, and they just give me so much fuel." From Amy Schumer to Leslie Jones, she says, the growing ecosystem of contemporary female comics has been a source of energy and inspiration.
This month, she's giving some of that energy back by helping to generate fuel for other women. She's currently promoting a new partnership with Miller Lite for Women's History Month, and she hopes that the campaign will help rewrite some of the sexism that has characteristically defined beer ads. "The nuanced version is they are egregious and super sexist," she says. "Speaking as a queer woman, growing up, I was like, these are so hot, too — and [they were] formative to my sexuality." But the ads, in their objectification of women, did damage. "I remember the feeling of being young and being like, 'Wow, these ladies are so thin. I don't think I'll ever look like this,'" she remembers. "There was definitely a toxic element. They're totally proprietary, and it's misogynistic."
Now, her new campaign with Miller Lite is all about literally sending its old, sexist ads to the dirt: the company is composting some of its old ads, turning them into fertilizer, and donating that fertilizer to female brewers. It's a beautiful example of the way outdated material and past mistakes can be used as fuel for growth and change.
"They are actually donating . . . money straight up to women brewers in the game today, which makes me really happy because it's like, cash is king, but then also there's this symbolism of what they're doing," she says. "They're getting these old ads, composting them down, and feeding them to worms. Then the worms sh*t it out, and it goes into soil that grows hops. Then they're donating these hops to women brewers."
From the beer industry to comedy, the playing field is still far from level, particularly when other factors like race and class come into play. But regenerative networks of support can help combat that. The fact that the Miller Lite campaign exists feels like a win to Glazer, who clearly loves to see other women — whether they're comics or brewers — shine, especially in such historically sexist fields. "I find it really heartwarming," she says, "that some woman likely pitched this and it got all the way to the top."
Check out Glazer's collaboration with Miller Lite below.