How Many Kids Does Jamie Dornan Have?
Jamie Dornan Is a Dad of 3: "I'm Nothing But a Pile of Dust Without This Crew"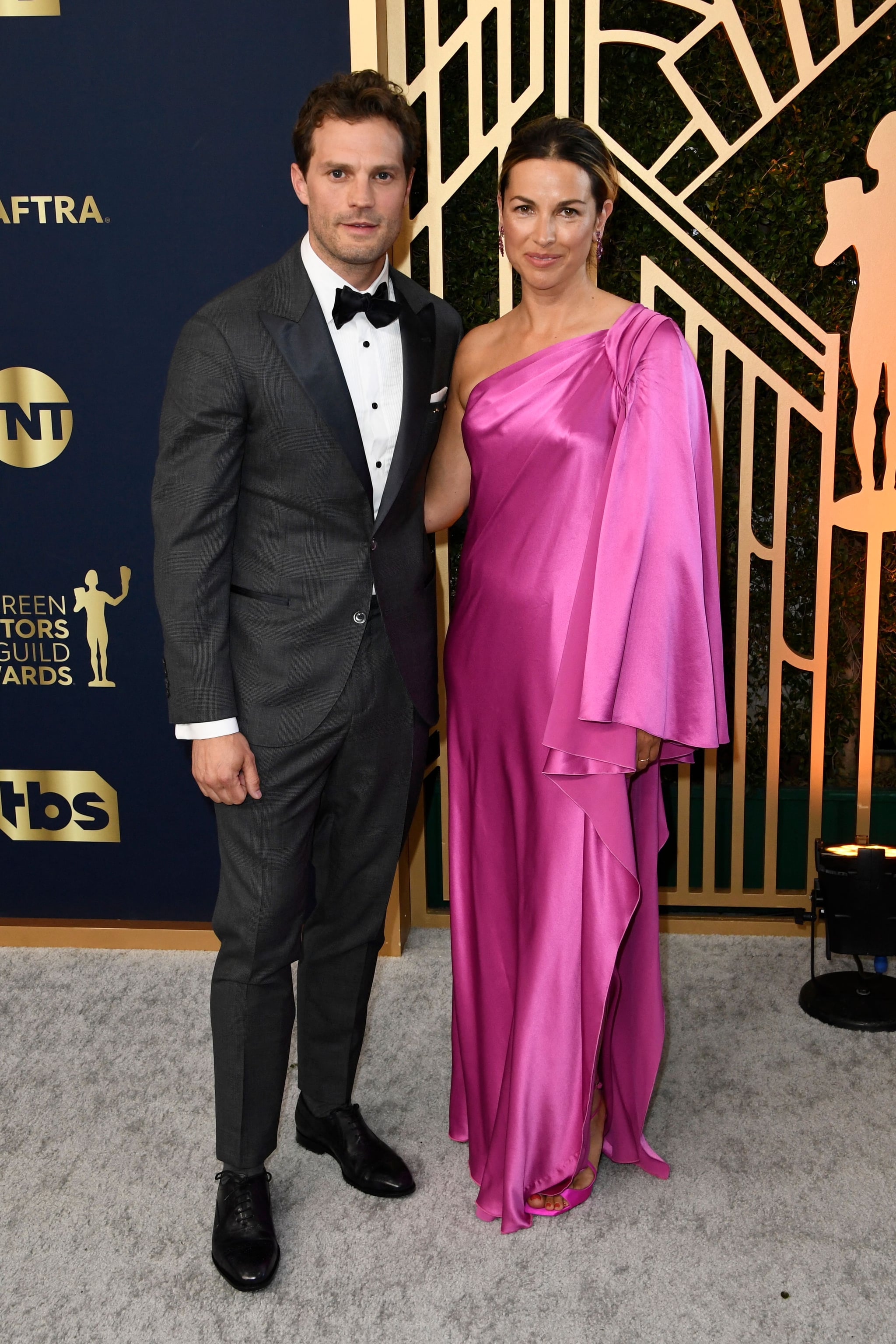 Even if you're a fan of Jamie Dornan (let's face it, who isn't?), there's plenty of mystery around his private life, which he tends to keep, well, private. The Fifty Shades actor has been married to composer Amelia Warner since 2013, three years after they started dating.
Their love story appeared to come full circle, too, as "The Tourist" star revealed on "Eamonn Mallie Face to Face with..." that he knew he would end up marrying Warner after they first met. "I didn't tell her that," he said. "That would have been a bit too strong, I think, as an opener. It was definitely an epiphany moment. I feel like you'll have a few of those in your life."
The couple have gone on to welcome three girls, though he rarely posts about them on social media. One post for International Women's Day in 2022 saw the actor posting a subtle photo of his wife and children all holding hands, with the caption reading: "I'm nothing but a pile of dust without this crew. 💚 #internatinalwomensday". Keep reading to find out more about his children.
Dulcie Dornan:
The pair welcomed their eldest daughter, Dulcie, in November 2013. Now 10 years old, Dulcie, doesn't often feature on Dornan's social media, but he does often quip about their relationship online. "And you thought Rome took a while to build," said Dornan beneath an image of a Lego Friends set.
Elva Dornan:
At age seven, Elva is the middle child of Dornan and Warner. Dornan seems to have a fun relationship with his kids, posting during lockdown that he was dressed up as "Jenny (with the blue hair)" whilst playing with his daughters. "She's sweet."
Alberta Dornan:
The couple's youngest daughter is four-year-old Alberta, who was welcomed into the family in February 2019. Warner revealed the news on Mother's Day of the same year, posting an adorable photo of three pairs of shoes on Instagram, as per the Daily Mail, with the caption, "So proud of these three glorious girls, it's an honour being their mummy..feeling incredibly lucky today #happymothersday."