Jeff Bezos Reportedly Engaged to Lauren Sánchez
Jeff Bezos Is Reportedly Engaged to Lauren Sánchez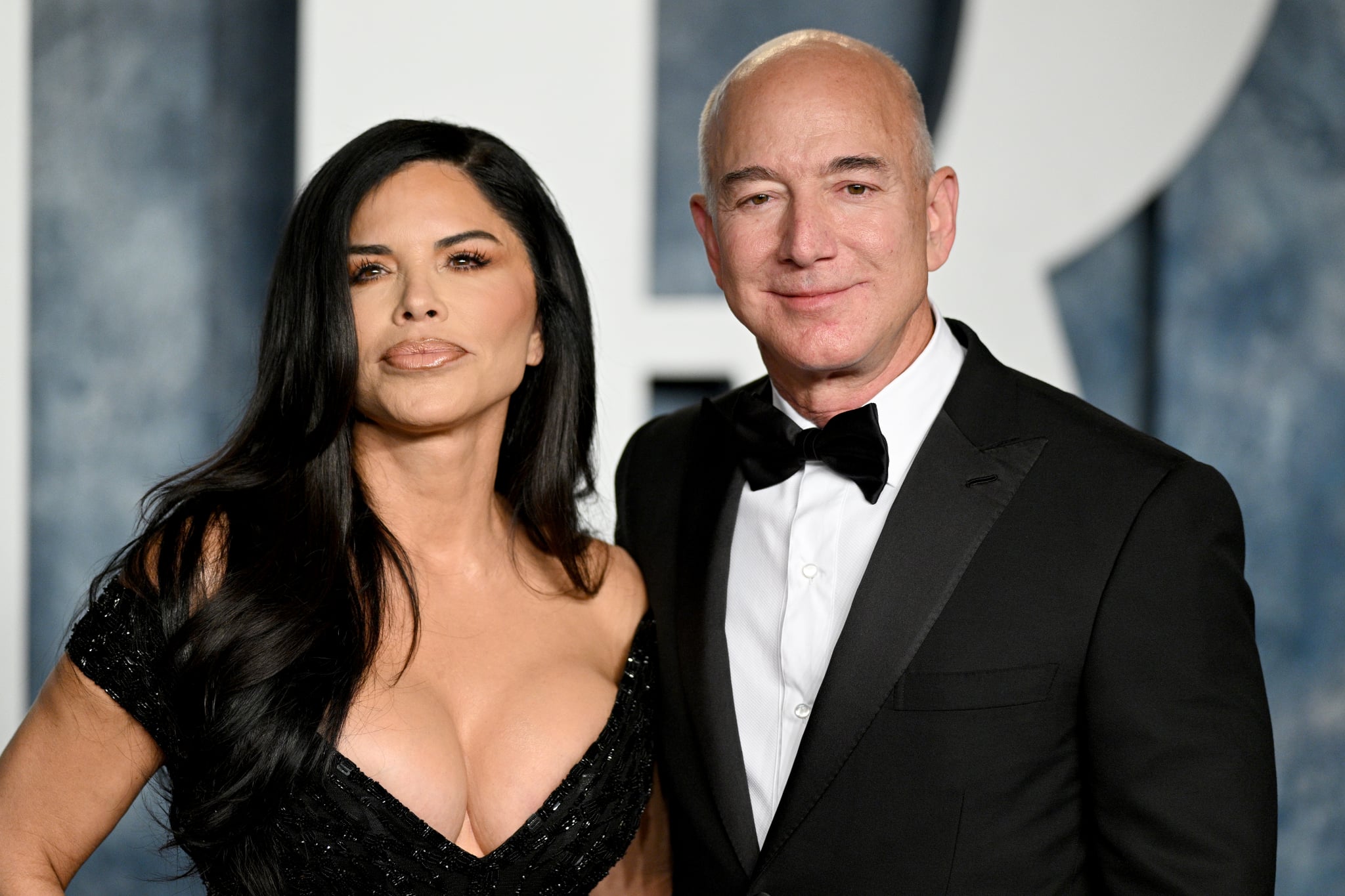 Jeff Bezos is reportedly headed to the altar once again. On 22 May, a source told People that 59-year-old former Amazon CEO and multibillionaire Bezos is engaged to 53-year-old broadcast journalist Lauren Sánchez. Reps for Bezos did not immediately respond to POPSUGAR's request for comment, and reps for Sanchez could not immediately be reached.
The news comes shortly after Bezos and Sánchez were spotted in the South of France, where they attended the Cannes Film Festival and spent time on Bezos's new $500 million yacht. Called Koru, which is a Māori word for loop and which symbolizes new beginnings, the yacht also includes a sculpture of what looks like Sánchez on its prow, per People.
The pair first went public in January 2019, shortly after Bezos divorced his wife of 25 years, MacKenzie Scott. Sánchez and Bezos have since attended numerous events together, and they've also shared affectionate social media posts in celebration of their love. "Happy birthday to the man of my dreams, who lights up my world with his laughter and kind heart. You have shown me that no great love is not bravely fought for," Sánchez wrote in a January Instagram post in honour of Bezos's birthday. "Thank you for always being by my side and for being the most loving and supportive partner."
Meanwhile, Bezos described their relationship as "easy" in a 2022 interview with CNN. "We bring each other energy, we respect each other," he said. "So, it's fun to work together."
Sánchez shares two children with ex-husband Patrick Whitesell, as well as a son from a relationship with ex Tony Gonzalez. Meanwhile, Bezos shares four children with Scott. He currently ranks as the world's third richest person, with a net worth of $139 billion, according to Forbes.