Jennifer Coolidge Joins TikTok — Watch Her First Video
Jennifer Coolidge Enlists J Lo to Film Her First TikTok Video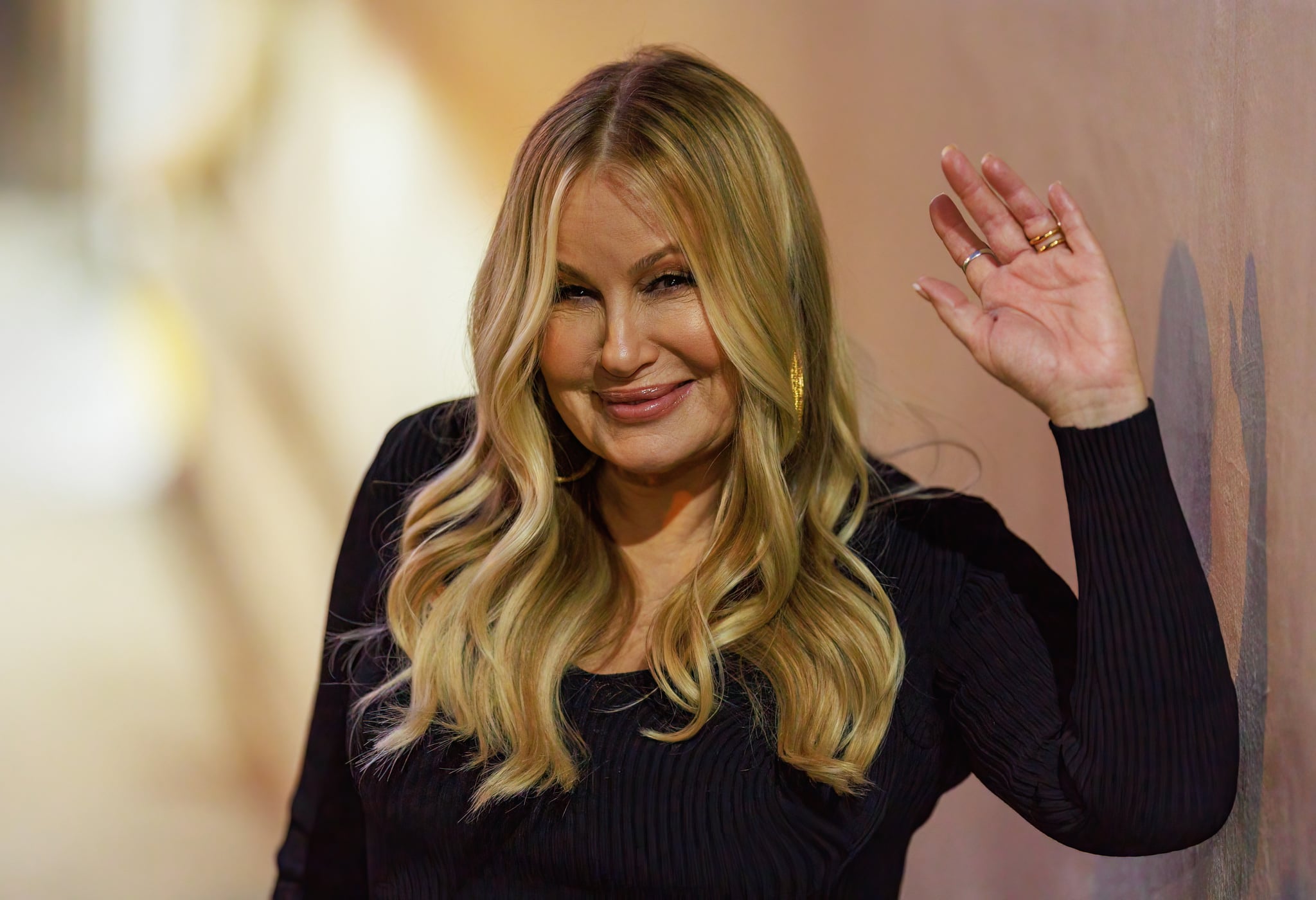 Image Source: Getty / RB / Bauer-Griffin / GC Images
There's a new TikTok queen in town. Jennifer Coolidge finally joined the app on 19 Jan., and her first post is a cinematic masterpiece, obviously. In the selfie-style video, the actor stands in front of a green screen and tells viewers, "Hi, this is my first TikTok, and I was trying to think of something cool to do, and I think I'm just gonna do a poem that I like." She proceeds to dramatically recite not Emily Dickinson, not William Shakespeare, but the chorus of Jennifer Lopez's 2002 hit "Jenny From the Block," inexplicably adding a few extra "Jennys" to the lyrics for good measure.
Coolidge then pans the camera over to none other than J Lo herself, who, perched in a chair nearby, says, "I like that. I really, really like that." The clip concludes by cutting Coolidge off as she wordlessly reacts to Lopez's praise. She simply captioned the video, "Trying out TikTok!" with the kiss mark and eyes emoji.
For those who don't lurk Coolidge's IMDb on the regular, she's set to portray Lopez's mother-in-law in "Shotgun Wedding," which explains their newfound friendship. Based on the outfit Lopez is wearing, the TikTok was recorded last week during a joint press day, meaning it's just been chilling in J Cool's drafts all this time. The video raked in more than three million views in less than 24 hours, plus countless comments from fellow stars and fans alike. Her "White Lotus" costars were particularly vocal in the comments on Instagram, with Haley Lu Richardson writing, "oh my actual god," and Meghann Fahy chiming in, "I just liked this twice."
We genuinely hope TikTok isn't a one-and-done venture for Coolidge. Just imagine the type of glorious content she could churn out down the line . . . perhaps a duet with Ariana Grande? A collab with the many people who impersonate her distinctive voice? A re-creation of her saying, "Please, these gays, they're trying to murder me!"? OK, OK, we're getting ahead of ourselves here.
Coolidge's TikTok debut comes in the midst of a jam-packed award season. So far, she's scooped up wins at the Golden Globes and Critics Choice Awards, prompting simultaneously hilarious and touching acceptance speeches at both ceremonies, and she's up for another trophy at the SAG Awards next month. If there were an award for best new TikTok star of 2023, she'd win it hands down.