Jeremy Allen White Comments on Alexa Demie Calvin Klein Ad
Did Jeremy Allen White Just Shoot His Shot With Alexa Demie on Instagram?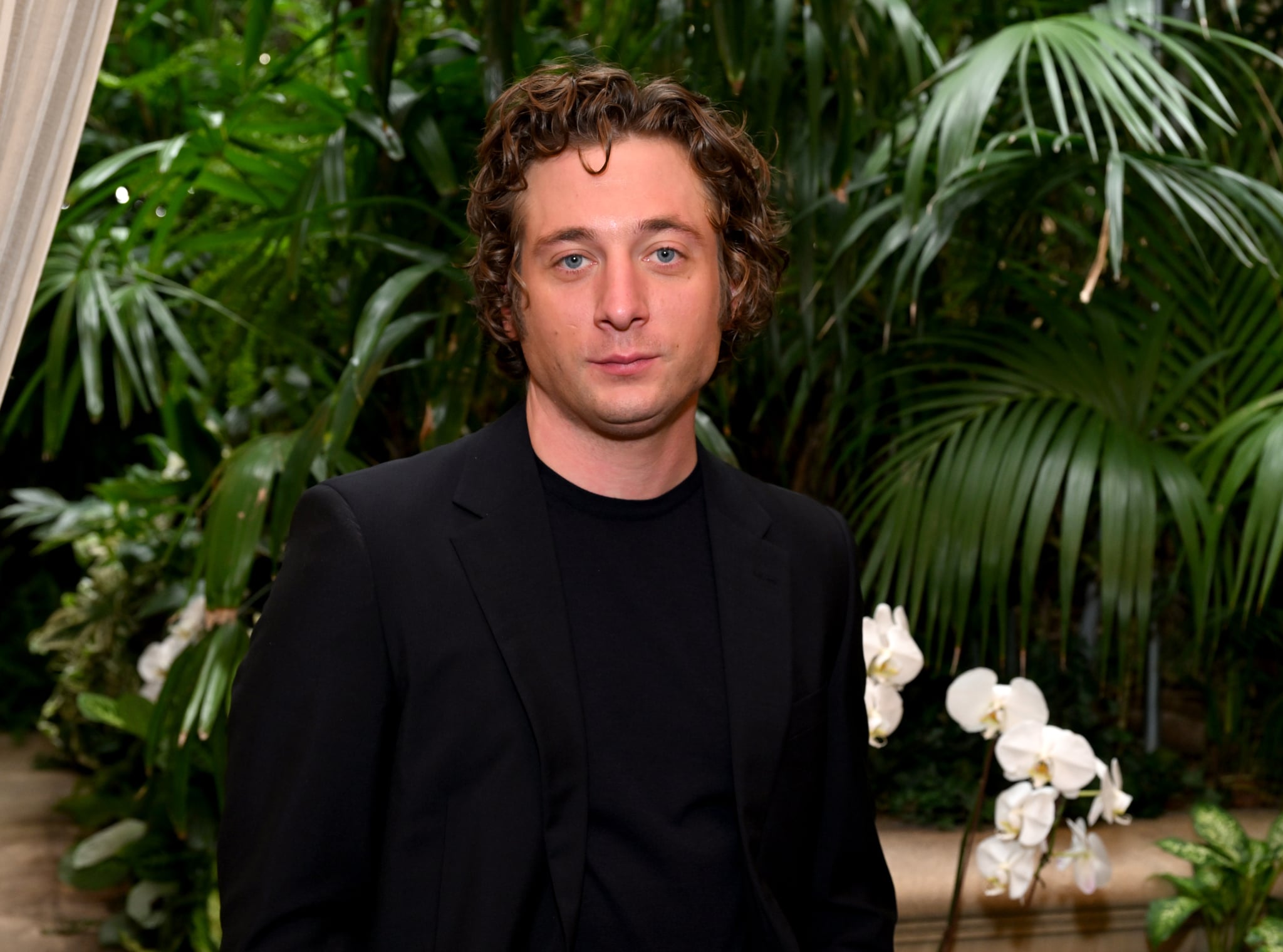 Is Jeremy Allen White single and ready to mingle? The non-answer is maybe, maybe not. Despite the fact that the "The Bear" star was spotted kissing model Ashley Moore at the beginning of August, the comment he recently left under Alexa Demie's new Calvin Klein campaign video has fans thinking he's shooting his shot with the "Euphoria" star.
On 16 Aug., photographers Inez and Vinoodh shared Demie's campaign (which they shot) on Instagram. The steamy ad features Demie modelling the brand's various outfits and lingerie. You can check it out in its entirety on Calvin Klein's Instagram account below.
Shortly thereafter, White appeared in the comment section of Inez and Vinoodh's post and left the simple, yet impactful, "Wow."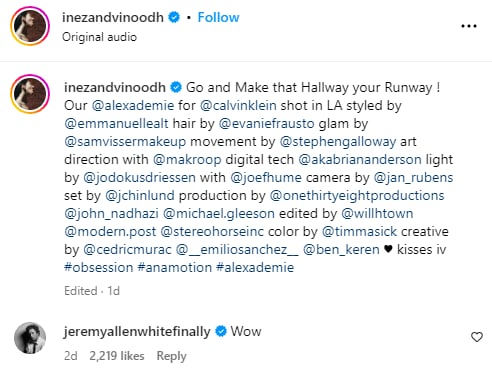 The comment made fans think that maybe White was trying to get Demie's attention. He certainly wouldn't be the first person to shoot his shot with another Hollywood A-lister through Instagram. (Dylan Sprouse and Barbara Palvin? Nick Jonas and Priyanka Chopra? We're looking at you.)
But it is worth mentioning that White does not follow Demie on Instagram, though he does follow Inez and Vinoodh — a respected photographer duo based out of New York, where he was born and raised and attended performing arts school. It is possible he was commenting on the merits of Inez and Vinoodh's work, not trying to make a move on Demie. Or perhaps it was a little bit of both?
Whatever the case may be, White — who split from his wife of three years, Addison Timlin, in May — has every right to play the field. So far, Demie has not responded to his comment.