Justina Miles Reflects on Being Pregnant at Super Bowl
Justina Miles Opens Up About Being Pregnant During Her Viral ASL Super Bowl Performance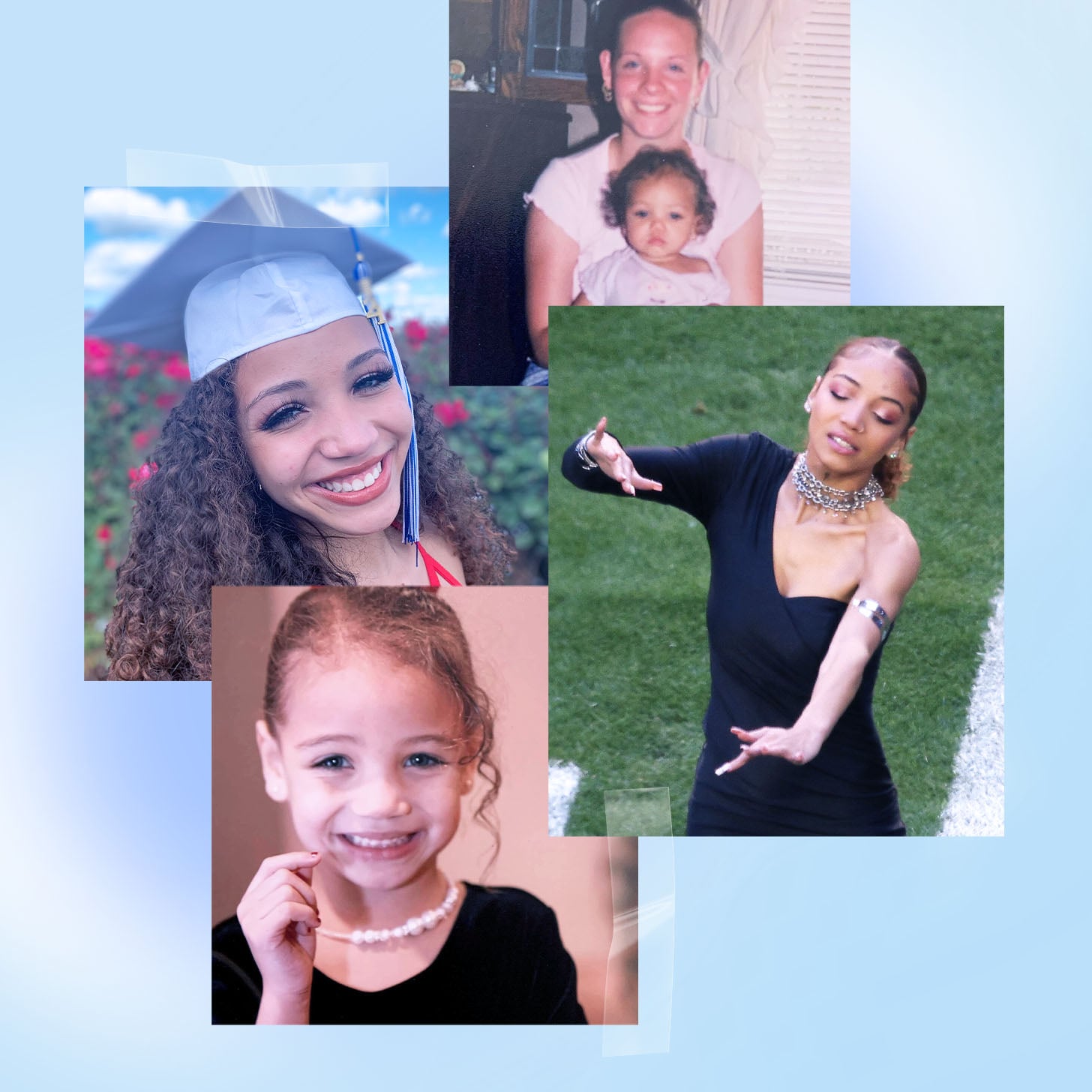 Justina Miles made history at this year's Super Bowl as the first Deaf woman to perform during the halftime show. She stole headlines that night as her American Sign Language performances of Sheryl Lee Ralph's rendition of "Lift Every Voice and Sing" and Rihanna's powerhouse halftime performance went viral.
Rihanna's performance also made headlines, given that the multihyphenate revealed during her performance that she was pregnant with her second child. But unknown to viewers at the time was that Miles was pregnant, too.
Miles, 20, shared with us what it was like to be pregnant during her performance, why representation of the Black Deaf community is so important, and more. As we celebrate Disability Pride Month, Miles wants to remind others that "our community matters." Read her reflections, in her own words, below.
---
I've had a big passion for music and dance all my life. I come from a mixed family of Deaf and hearing, full of performers, so I often followed in their footsteps. Growing up as a Deaf performer, I danced at various stages, and sometimes ASL would be incorporated into such dances, performances, or done at ASL poetry. (Like slam poetry, ASL poetry allows for those to express their creativeness with ASL.) I got into performing ASL in late 2022, interpreting for different artists, embodying their characters for the best interpretation possible.
When I perform, I truly feel in my element, so it is never too nerve-racking. I embrace the moment of not caring whether all eyes are on me, because it fully allows me to be myself — being heard by somebody's eyes, heart, and soul.
At the Super Bowl, I was three months pregnant, riddled with first-trimester icks. My week in Arizona was spent sick and bedridden around work and rehearsals. But the most memorable part for me was the very ending of the performance. As Rihanna performed "Diamonds," I realised I had did it, I reached the end. I had seen through the entire performance despite the heavy doubts. As I was signing, looking up, I could see the fireworks. I knew then I had shined . . . for more people than two.
"You are your biggest potential."
I wish people understood that there are so many crucial people of all talents in the Black Deaf community. Understand that we have a deep history enriched with culture alike. From swagged-out athletes to innovative science geeks, it's a fly community with nothing but undiscovered talents. Our contribution, our voices (hands), and our community matters.
In the end, my advice to others in the disabled community is: Go big or go home. The world already restricted you, why aim any lower? You are your biggest potential.
— As told to Lena Felton
Image Source: Getty / Rob Carr; Justina Miles