Kelsea Ballerini Stops Concert to Ask About Eras Tour
Kelsea Ballerini Pauses Her Show to Ask About Taylor Swift's Eras Tour Setlist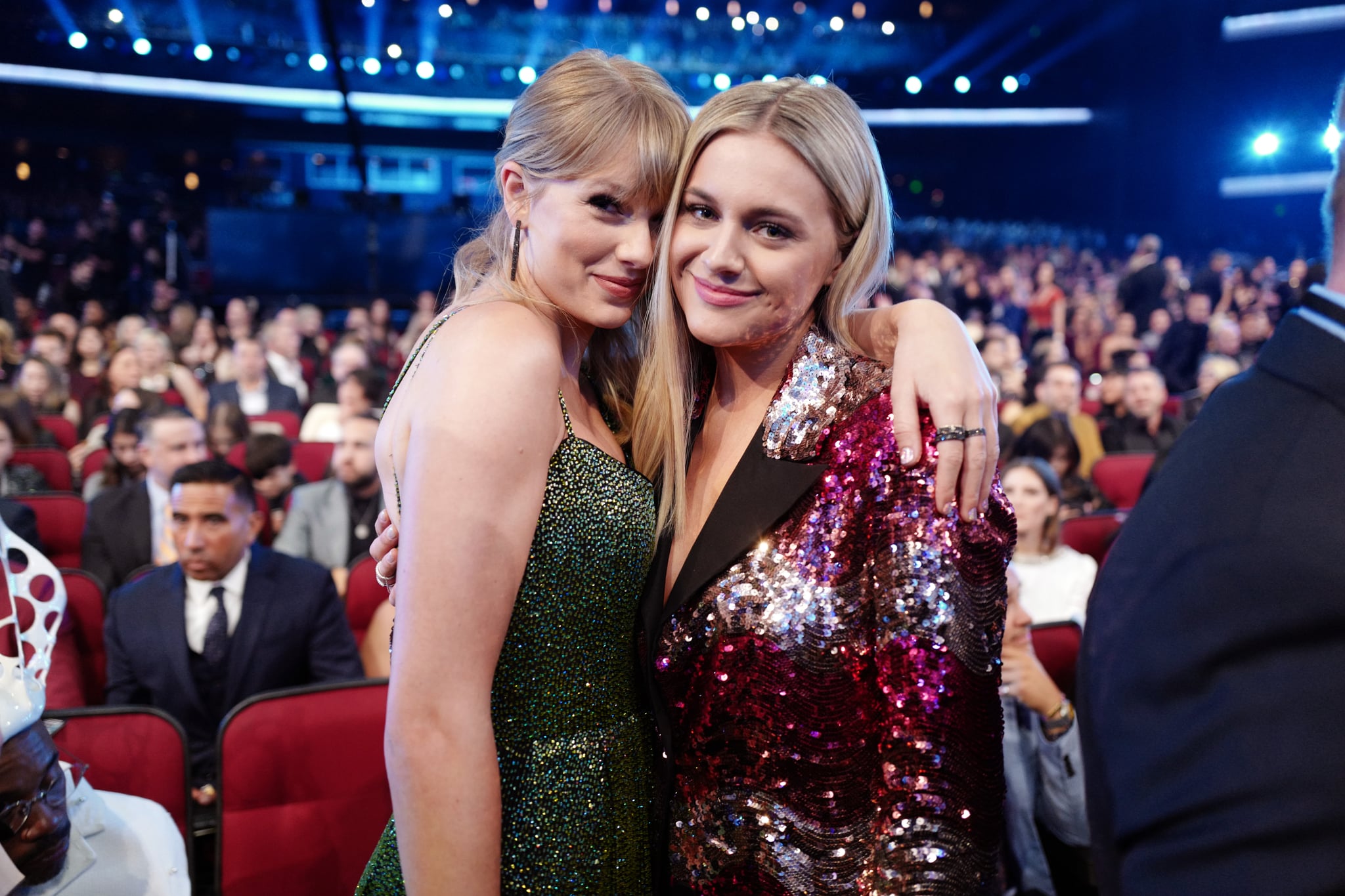 Kelsea Ballerini took being a Taylor Swift superfan to a whole new level on March 17. The country singer paused her own concert to ask attendees if they were "stalking the Eras tour" for updates, because she had a big question about the setlist. "Is 'Cruel Summer' on the setlist?" she asked in a TikTok shared by a fan.
Thankfully, Ballerini's fans are multitaskers. "Can I just level with you for a minute?" the "Blindsided" singer asked the crowd who turned out to see her in Atlantic City, New Jersey. "Is anyone stalking The Eras Tour? Has it started?"
The crowd's cheers served as a resounding yes, which led Ballerini to get right to the point. "I'm gonna stalk it after this, but I have one question. Is 'Cruel Summer' on the setlist?" When her fans confirmed that Swift did perform the beloved song from 2019's "Lover," she was ready to resume her own concert. "Wow, that's my Super Bowl, I gotta be honest," she said before turning her attention back to her show.
Ballerini's love for Swift has been well-documented, but seeing her stop her show to inquire about the kickoff of her friend's tour was a sweet moment. In 2022, the country star revealed that Swift was instrumental in helping her get her own career off the ground, and for that reason, she'll always be thankful for the Grammy-winner.
During an episode of "Podcrushed" hosted by Penn Badgley, Nava Kavelin, and Sophie Ansari, she shared how Swift tweeting about her song, "Love Me Like You Mean It," in 2015, helped her standout in a crowded field of performers. "I'm like a new female artist on an independent label. Like, every odd was just not in my favour, you know?" she said.
Ballerini continued, "She really put eyeballs on me and ears on the song. And it changed everything! And she kind of took me under her wing for a couple of years, in an off-camera kind of way too. I think there's a big difference, like people who kind of parade people around and they're like 'look at me, I'm doing something good!' and then the people that are like, 'come over, I'll make some dinner, open a bottle of wine and ask me questions.' And she did it in that kind of way and I'm really grateful for that."
These days, the two women are friends, but Ballerini's concert-pausing moment proves she's still first and foremost a fan of the "Cruel Summer" singer.