Kourtney Kardashian Gets a Puppy For Christmas
Kourtney Kardashian Got an Adorable Puppy For Christmas, but What Should She Name Her?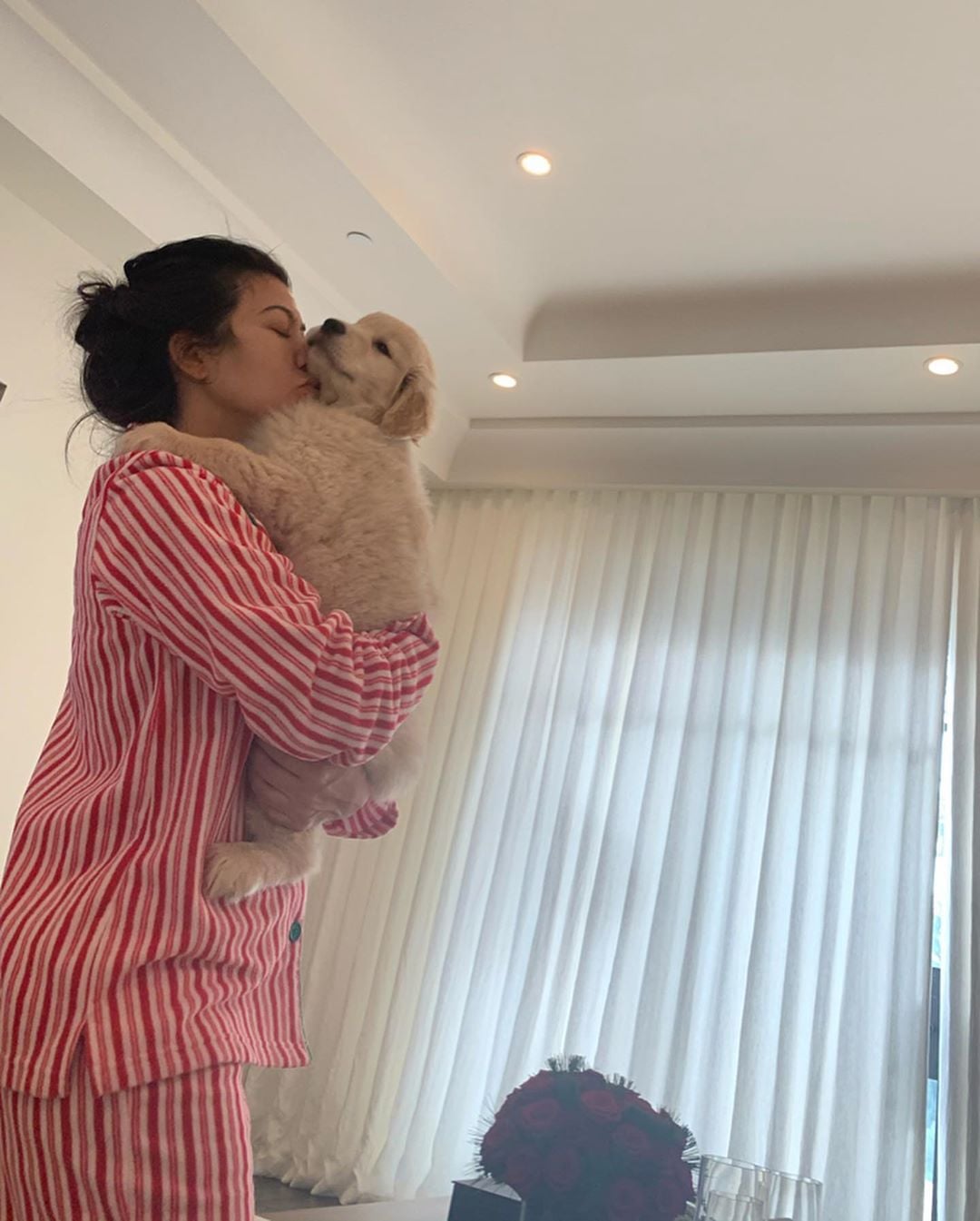 Image Source: Instagram user kourtneykardash
Kourtney Kardashian had a merry Christmas, indeed! Not only did she host her family's annual holiday party this year, but she welcomed a new addition to her brood: an adorable new puppy! On Thursday, the mother of three shared an Instagram album featuring photos of the furry pup with her children, 10-year-old Mason, 7-year-old Penelope, and 5-year-old Reign. "But what should we name her?" Kourtney asked on Instagram. Naturally, fans quickly chimed in, suggesting names like Noelle, Snuggles, Lovie, and Sugar. Kourtney already has a Pomeranian named Honey, so I think Sugar has a nice ring to it, don't you think?