Michelle Yeoh and Jean Todt Are Married
Michelle Yeoh Marries Her Fiancé Jean Todt After a 19-Year Engagement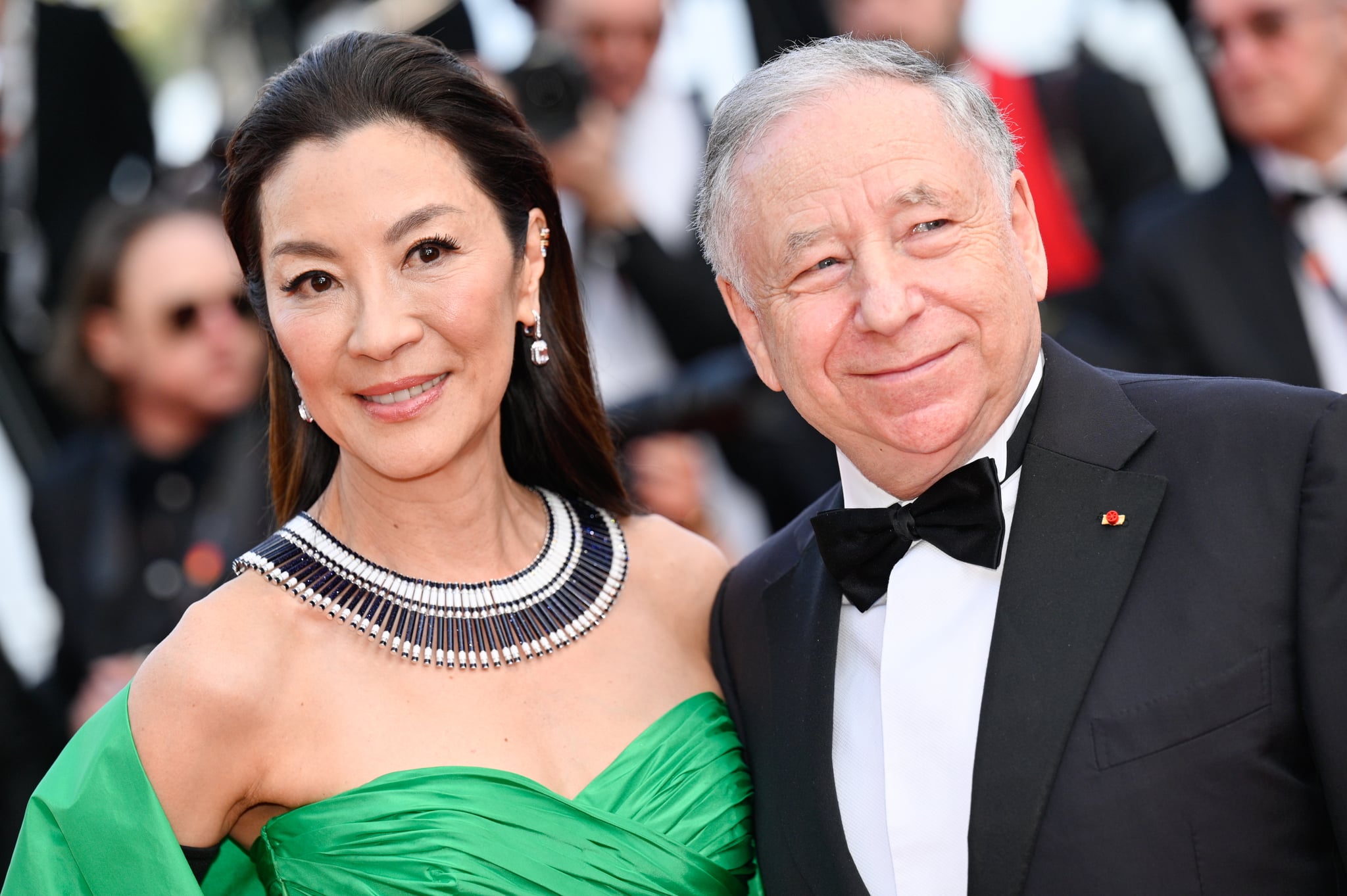 Michelle Yeoh is married! On 27 July, wedding guest and former Formula 1 driver Felipe Massa shared photos from Yeoh and ex-Ferrari CEO Jean Todt's wedding ceremony in Geneva on Instagram. Among the photos was a snap of the couple's wedding program, which included the sweet story of their 19-year engagement.
"We met in Shanghai on 4th June 2004," the program read. "On 26th July 2004, J.T proposed to marry M.Y and she said YES! Today after 6992 days on 27th July 2023 in Geneva, surrounded by loving family and friends, we are so happy to celebrate this special moment together!"
In addition to sharing the couple's program, Massa also included a photo of himself with the bride, groom, and the bride's best actress Oscar for "Everything Everywhere All at Once." He shared another photo of Yeoh wearing a cream, silk shirt paired with an intricate skirt standing alongside her new husband and several wedding guests, as well as a pic of the happy couple with their arms wrapped around one another with Yeoh's Oscar in the forefront next to what appeared to be a cake. Massa captioned his post, "Happy marriage #JeanTodt & #michelleyeoh love you so much."
Over the years, Yeoh and Todt have walked plenty of red carpets together, but they have rarely discussed their long-lasting relationship in interviews. However, in 2014, Todt did reveal to the Daily Mail that former racing driver Michael Schumacher helped him "woo" Yeoh by teaching him how to send text messages. "I don't use a computer," he said at the time. "I don't know how to. My maximum is SMS. I wanted to communicate with my wife, in fact. So I spoke to Michael Schumacher. We were together. He said, send an SMS. I said I don't know how to send one. So he was the one who taught me."
Now, nearly two decades after Yeoh first said yes, she and Todt are officially married — so they might just owe Schumacher a thank you card. Check out photos from their wedding celebration below.