Monaleo and Stunna 4 Vegas Are Expecting Their First Child
Monaleo Announces She's Expecting Her First Baby With Boyfriend Stunna 4 Vegas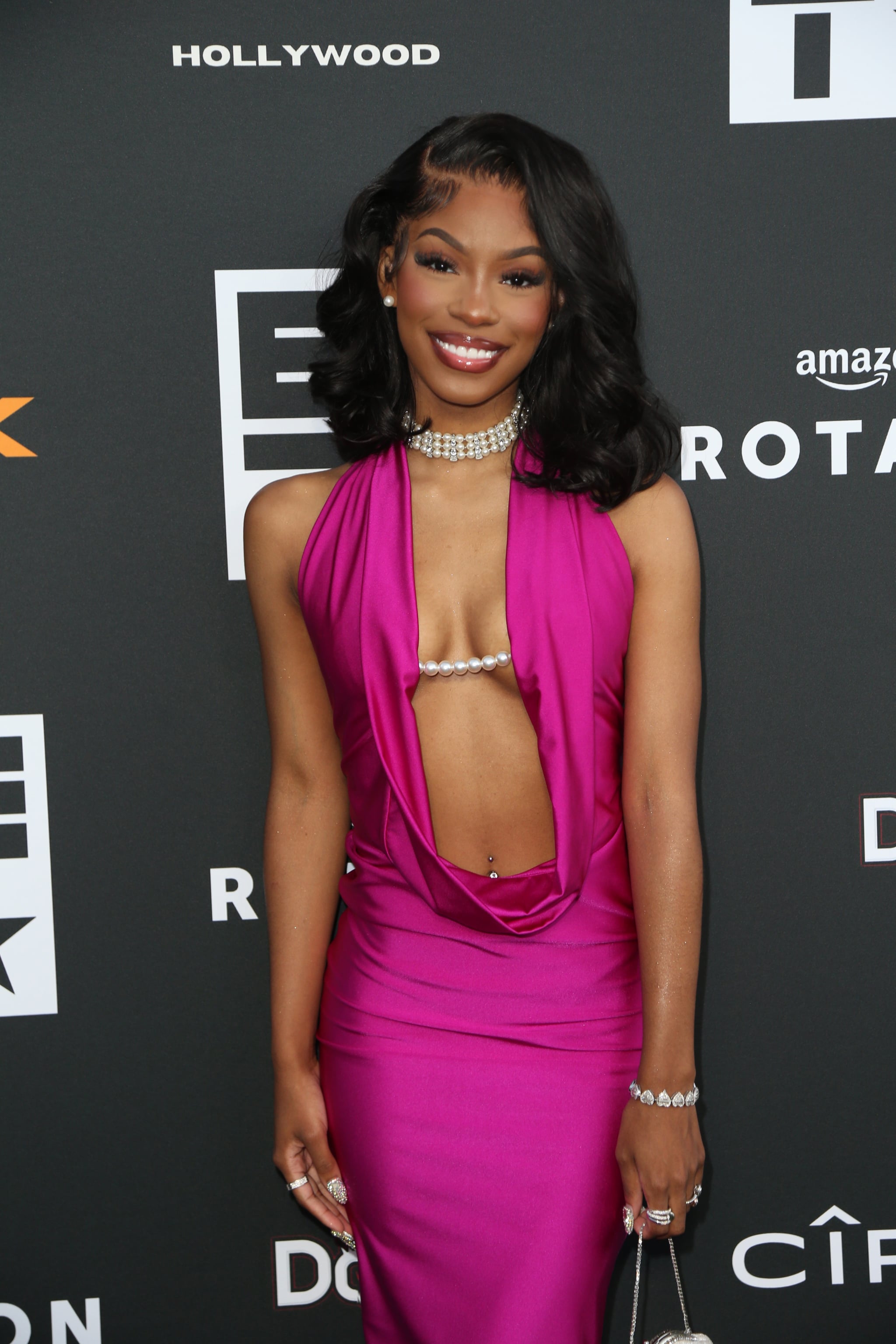 Monaleo is going to be a mom! On Sunday, the "Ridgemont Baby" rapper announced she and boyfriend Stunna 4 Vegas are expecting their first child together later this year. Monaleo, whose birth name is Leondra Roshawn Gay, announced the news in an Instagram post featuring her stunning maternity shoot photos. She captioned the pics, "God is a woman.. 🪷."
The rapper's maternity photos feature her wearing a flowing pink gown with an opening to show off her growing baby bump. Nature appeared to be the theme for the snaps, as Monaleo was surrounded by pink and white flowers in each shot. Even the backdrop behind her depicted blue skies.
Stunna 4 Vegas (whose name is Khalik Antonio Caldwell) shared a post of his own to celebrate the happy news. The "Sticks" rapper posted a photo of a sonogram, a smiling pic of Monaleo touching her belly, and a collection of pictures featuring him posing with her bump. He also penned an emotional caption for the post sharing how much his girlfriend of two years and their impending arrival have changed his life already.
"I tightened up for you, I turned all this sh*t around for you I love you so much & ain't got to touch you yet you won't have to worry about nothing in the world!" his lengthy caption began.
Stunna 4 Vegas continued, "I won't steer you in the wrong direction I won't miss a beat I won't let you make the same mistakes I made we gone have the relationship & bond that I always wanted from a father I can't wait to catch you & hold you I appreciate you & your mama for changing my life right on time I can go on & on moral of the story is it's all about you kid nothing matters anymore you the top priority ❤️❤️❤️❤️."
He concluded his post by thanking Monaleo for "letting me in like no other." He added, "I'm rocking to yo beat 4L & after 🌍."