John Travolta Presents Oscars In Memoriam 2023
John Travolta Fights Back Tears While Introducing Oscars In Memoriam Featuring Olivia Newton-John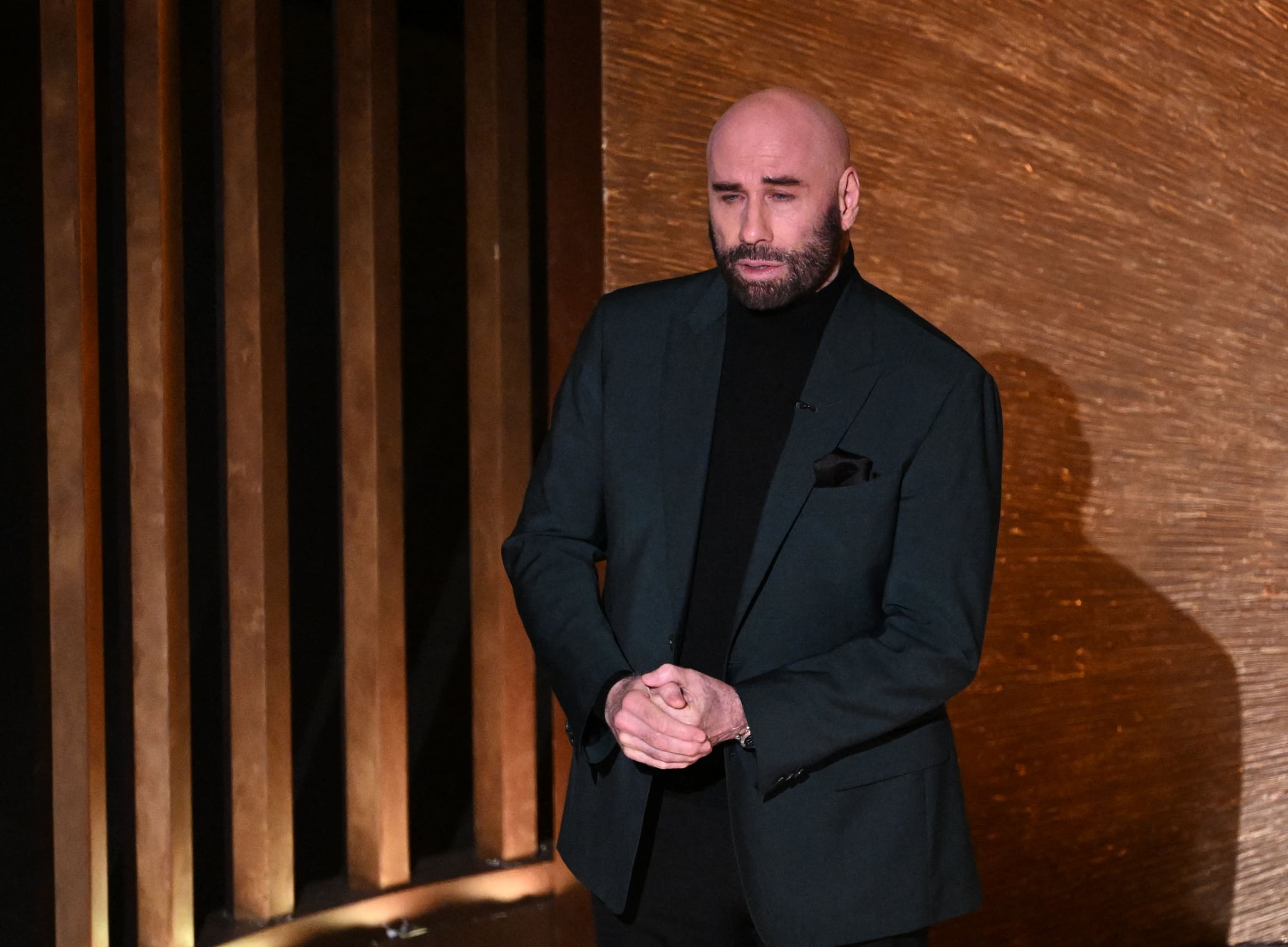 Image Source: Getty / Patrick T. Fallon
John Travolta was visibly emotional as he presented the in memoriam segment at the 2023 Oscars on 12 March. During his intro, the actor referenced his work with the late Olivia Newton-John, who he iconically starred with in "Grease."
"In this industry, we have the rare luxury of getting to do what we love for a living, and sometimes getting to do it with people who we come to love," he began. "And since tonight is a celebration of the work and the accomplishments of our community in this past year, it is only fitting then that we celebrate those we've lost. Who dedicated their lives to their craft, both in front of and behind the camera; through their immeasurable contributions, each of them left an individual and indelible mark that shared and informed us."
Fighting back tears, Travolta added, "They've touched our hearts, they've made us smile, and became dear friends, who we will always remain hopelessly devoted to."
Newton-John died in August 2022 at the age of 73. She had battled breast cancer for years, and Travolta's wife, Kelly Preston, died from the same disease in 2020. At the time, Travolta wrote on Instagram of Newton-John's passing, "My dearest Olivia, you made all of our lives so much better. Your impact was incredible. I love you so much. We will see you down the road and we will all be together again. Yours from the first moment I saw you and forever! Your Danny, your John!"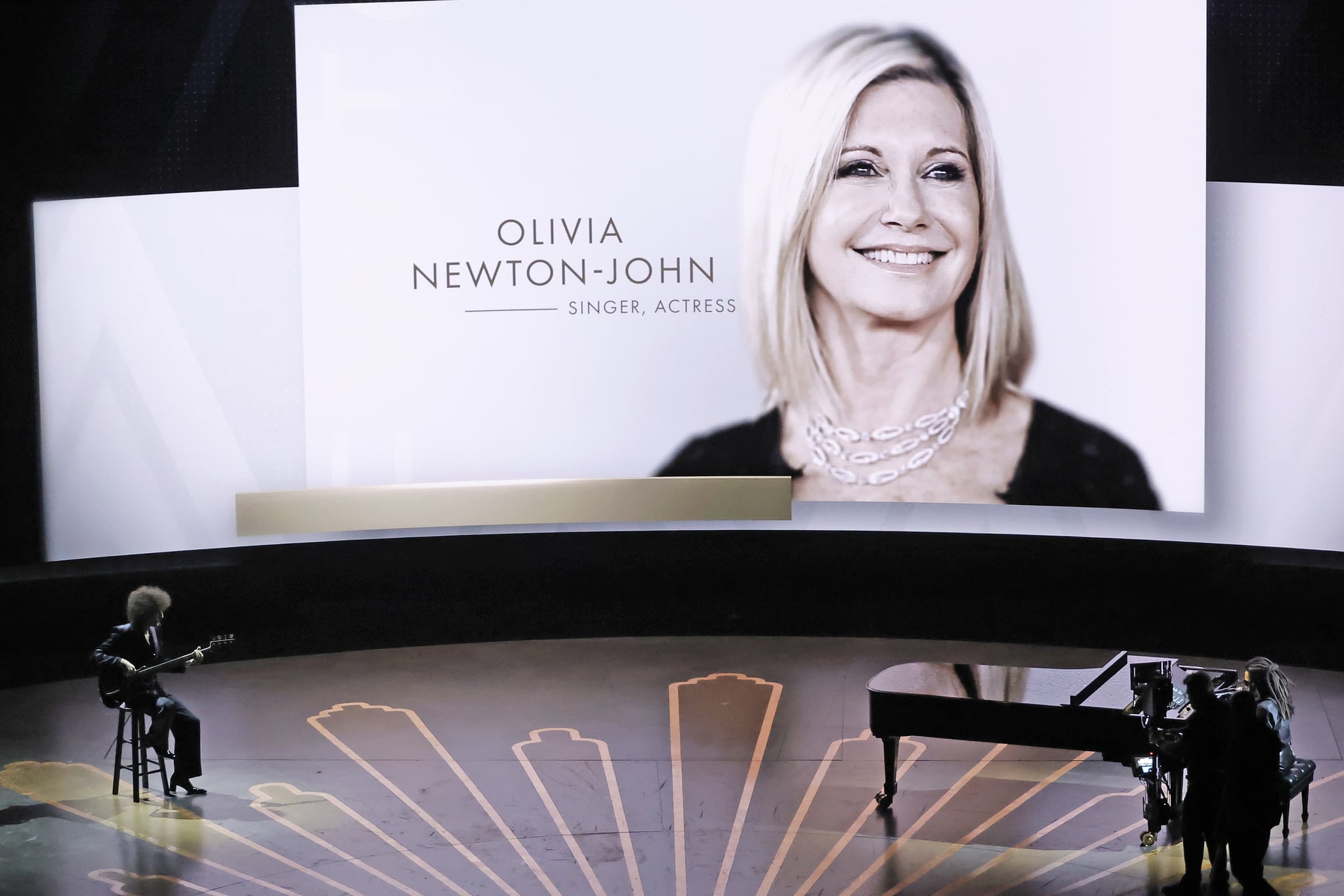 Image Source: Getty / Kevin Winter
Unfortunately, Travolta lost other friends and colleagues in the months since. Travolta and Kirstie Alley, who died in December 2022, starred together in 1989's "Look Who's Talking." Travolta also paid tribute to her on Instagram at the time, writing, "Kirstie was one of the most special relationships I've ever had. I love you Kirstie. I know we will see each other again."
Then, in January, Travolta's long-time friend Lisa Marie Presley died just days after she appeared at the Golden Globes to support "Elvis." Travolta wrote of his friend's death, "Lisa baby girl, I'm so sorry. I'll miss you but I know I'll see you again. My love and heart goes out to Riley, Priscilla, Harper and Finley."
During the Oscars in memoriam segment, Lenny Kravitz performed "Calling All Angels" over a tribute to some of the greats the entertainment industry lost in the last year, including Newton-John and Alley. Others honoured in the tribute included Irene Cara, Ray Liotta, and James Caan. The Academy's website has a longer list of stars who've died in the last year. See the full tribute at this year's ceremony ahead.