Pedro Pascal Reacts to Sarah Michelle Gellar Instagram Post
Pedro Pascal Was "Very Excited" to See Sarah Michelle Gellar's Instagram Post About Him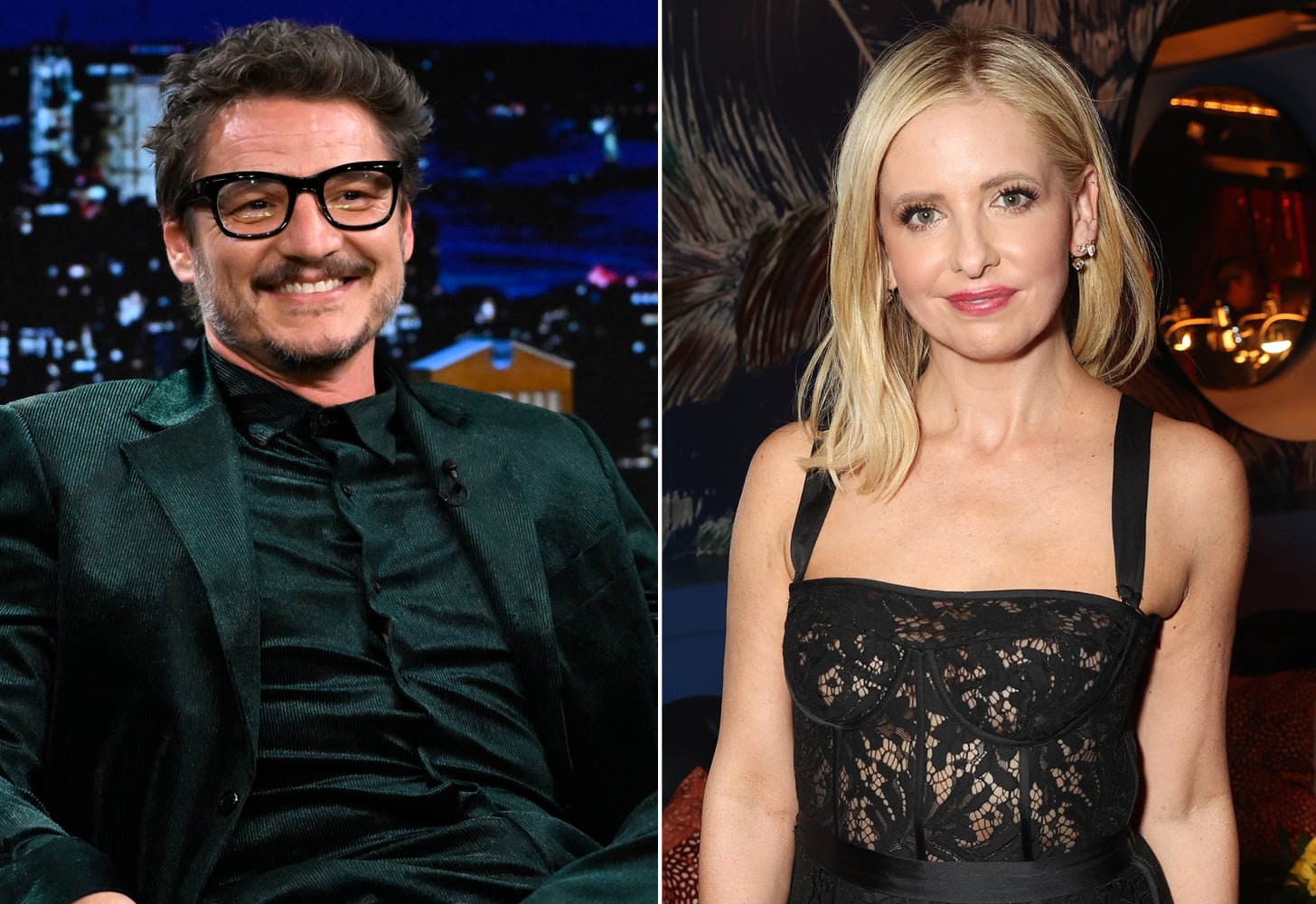 Image Source: Getty / NBC / Jesse Grant
Pedro Pascal may be currently commanding the spotlight, but he's actually been acting in supporting or small roles for a very long time — and he even appeared briefly in one particularly beloved '90s series: "Buffy the Vampire Slayer." On the show, Pascal played a character named Edward who befriended Sarah Michelle Gellar's Buffy on her first day of college. Though his character was quickly killed off, it seems like he and Gellar made good impressions on each other on set. On 28 Feb., Gellar posted a photo on Instagram of herself and Pascal from his appearance, along with the caption "When #Mother met #Father."
While on the red carpet at the premiere of Disney+'s "The Mandalorian" season three, a reporter showed Pascal Gellar's post, and Pascal seemed thrilled, telling Entertainment Tonight that he remembers "absolutely everything" about his time on "Buffy." "I remember [Gellar] had ice cream in her trailer, and she gave me some," he said. "She went back to her trailer, she got me some ice cream and she shared — 'cause it was a night shoot, it was in the middle of the night, and we were on the UCLA campus. They hadn't built their college sets yet. . . . I remember everything. I could go on, and on and on. I could give you step by step, every detail. I had to have lunch in the vamp mask, and vamp face. And she was incredibly kind. She taught me how to use a sandbag to hit my mark. She was the best."
In another interview with Access Hollywood at the premiere, Pascal further commented on the post. "What I just found out — that I am very excited about, and I can't wait to get my phone back so that I can look it up myself — is that Sarah Michelle Gellar remembers me," he told the outlet. "I want her to know that I remember every moment of shooting that episode, as brief as it was. She was such a kind scene partner, and we had the best time."
When shown Gellar's Instagram again, he seemed even more pleased. "This is Eddie, and the episode is 'The Freshman.' It's the season four premiere," he said. "It was a super big deal."
Gellar later responded to his comments in a since-expired Instagram Story which she captioned, "As if I could ever forget you (Pascal). I adore you," as per USA Today. She also reshared the Entertainment Tonight interview on her story on 2 March.
In addition to "The Mandalorian," Pascal is also currently starring in "The Last of Us." Meanwhile, Gellar recently appeared in "Wolf Pack," a series from Teen Wolf producer Jeff Davis.