POPSUGAR's Girl Talk Event
Happening Today! Girl Talk: Knowledge Is Our Superpower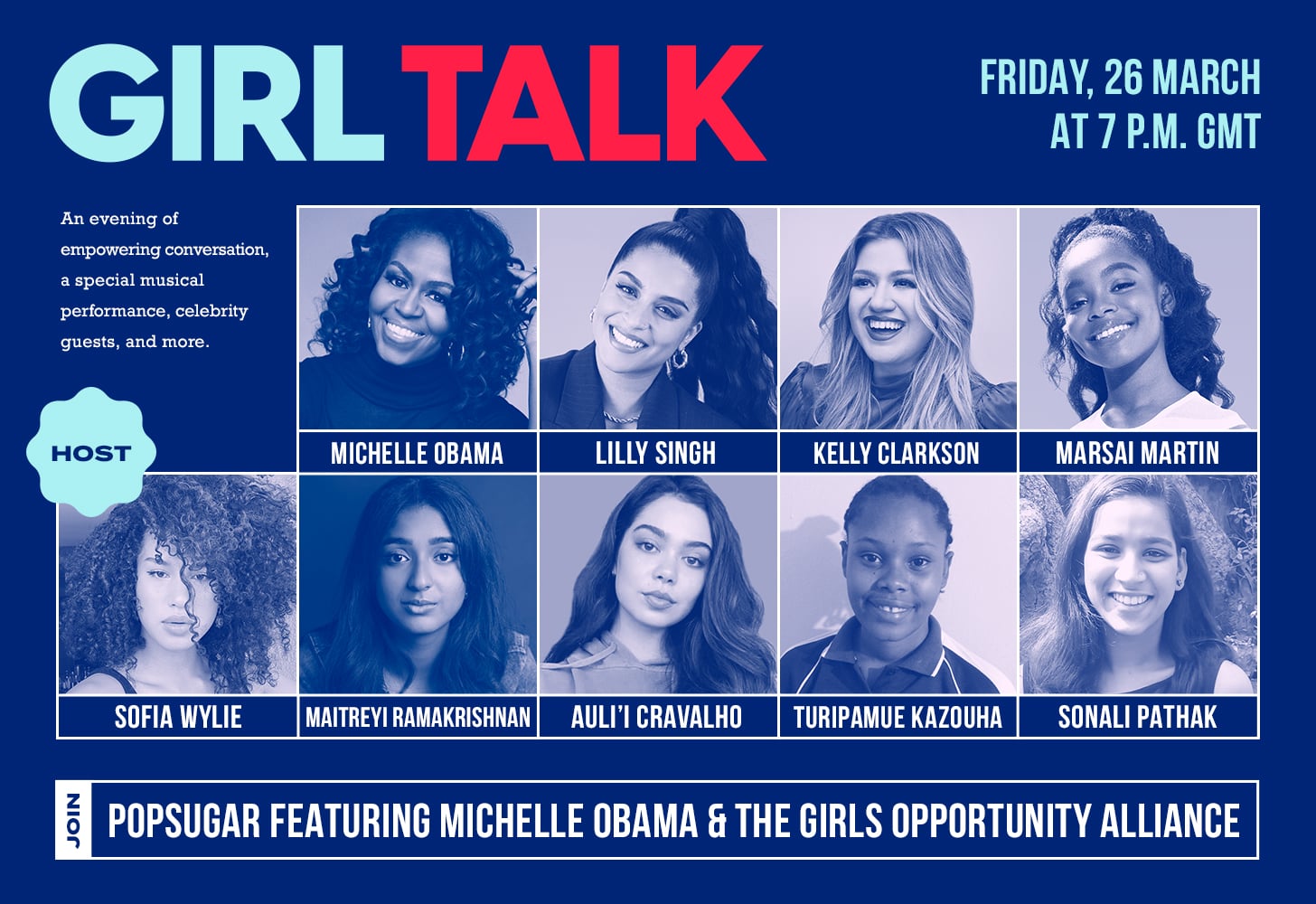 When I started POPSUGAR 15 years ago, I wanted it to be a place where young women could come to feel happy, strong, and confident — where they could be their best self, whoever that may be. Tonight, I'm so excited to see that mission come to life in such a significant way with POPSUGAR's Girl Talk: Knowledge Is Our Superpower, as we create change together and open the door to infinite possibilities for girls everywhere.
I hope you can tune in for this noteworthy event, which features Michelle Obama and the Girls Opportunity Alliance, and enjoy inspiring conversations from trailblazers like Marsai Martin and Maitreyi Ramakrishnan, a special musical performance from Kelly Clarkson, and so much more in support and celebration of girls' education and empowerment across the world. It all starts at 7 p.m. GMT, when you'll be able to watch Girl Talk here on POPSUGAR.
We are so excited for Girl Talk: Knowledge Is Our Superpower tonight, and are proud to donate $50,000 to the Girls Opportunity Alliance. We hope you'll tune in tonight, learn more about their organisation, and join POPSUGAR in donating so that together we can create a brighter future for girls around the world.
Join the Girls Opportunity Alliance to take action to help adolescent girls and the grassroots leaders working to educate them.