Taylor Swift Fan Takes Security Job For Concert
Taylor Swift Fan Takes Security Job For Her Eras Tour After He Missed Out on Tickets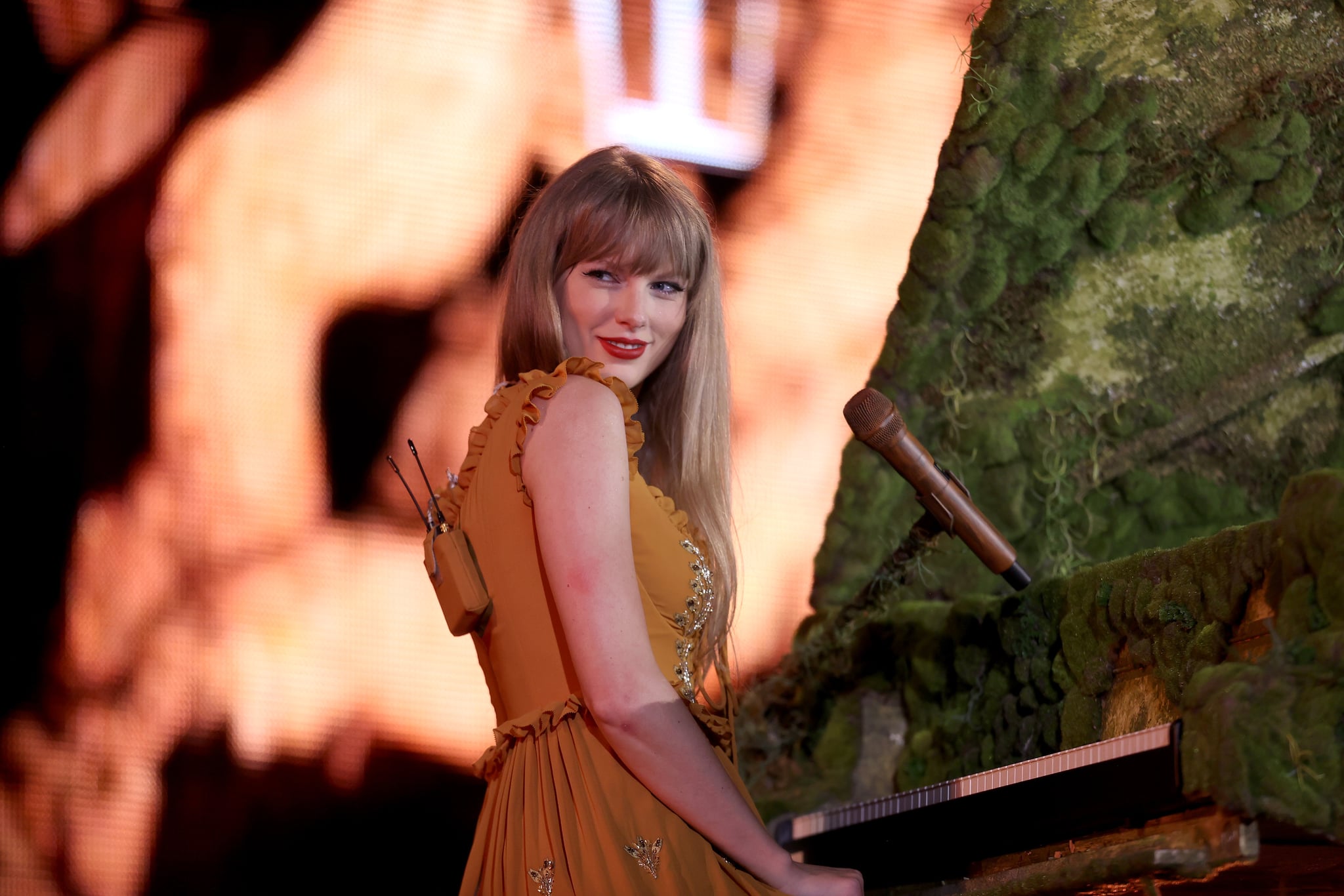 Taylor Swift has been hamming it up on her Eras Tour, and one fan wasn't going to let the fact that he didn't have tickets stop him from being front and centre at her Nashville stop. Davis Perrigo recently went viral on social media after fans posted videos of him passionately singing along to her songs while working as a security guard at the Nissan Stadium. In a recent interview with News Channel 5, Perrigo, who works as an accountant, told the outlet that he decided to take up the security gig after he was unable to score concert tickets.
"My wife jokes that I sing Taylor Swift songs with such passion for someone who's never been broken up with," Perrigo told the publication. Of the viral videos, he added, "I showed someone at work, like, 'Hey, this video got 10,000 views,' and then by that night, it was over 1 million. I was like, 'OMG, this is out of control." However, Perrigo noted that he was unable to personally document the show due to the strict no-phone policy enforced by his bosses.
Swift kicked off her Eras Tour on March 17 in Glendale, AZ. During a recent stop in Foxborough, MA, the 33-year-old singer — who's currently rumoured to be dating The 1975 frontman Matt Healy — gave fans an update on how she's doing, telling the crowd she's happier than she's ever been before. "I've just never been this happy in my life, in all aspects of my life ever," she said in a video shared on TikTok. "And I just want to thank you for being a part of that." She continued, "It's not just a tour, I just sort of feel like my life finally feels like it makes sense."
Swift is expected to wrap her US tour on 9 Aug. at the SoFi Stadium in Inglewood, CA, though many Swifties believe she plans to add a UK leg very soon.