Timothée Chalamet Posts Shirtless Thirst Traps on Holiday
This Is How Timothée Chalamet Thirst Traps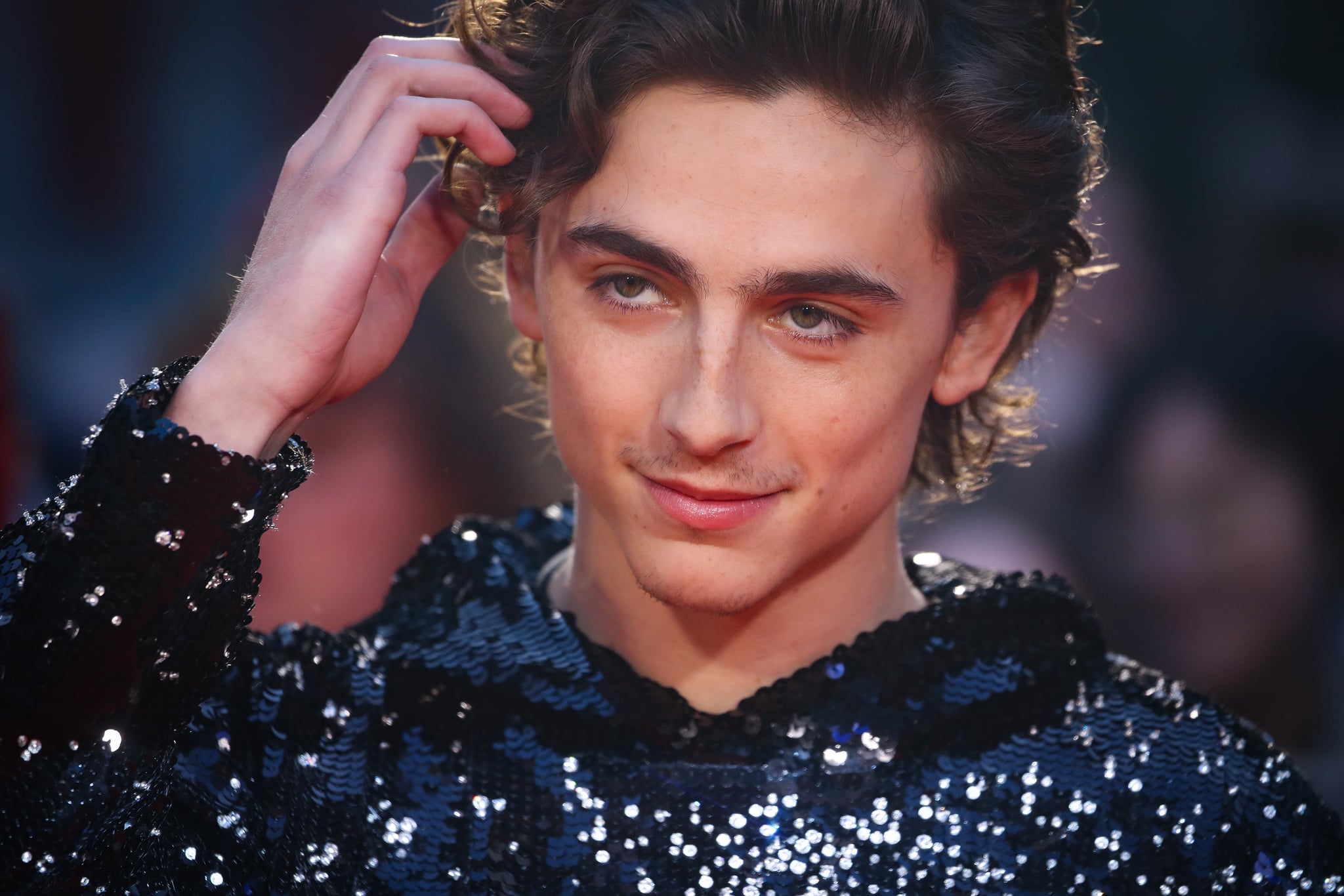 Timothée Chalamet is breathing new life into the art of thirst trapping. On 20 Aug., the "Wonka" star shared a series of shirtless holiday photos on Instagram, but rather than flashing his abs or subtly flexing like the toxically masculine are prone to do, he took a more understated approach I must take a moment to appreciate.
Let's begin this analysis with the first picture: an up-close shot of a wet-haired Chalamet posing in a cave in an undisclosed location. His smirk is subtle, and his skin has a glow directly contrasting the grimy wall behind him. The second carousel picture shows the actor partially submerged in rocky water, wearing patterned swimming trunks and a smirk. "Summer24!" he captioned the post, seemingly forgetting the year is, in fact, 2023.
I can't help but notice these photos have an aesthetic I'm personally familiar with. I call it the "trying to get a new profile pic on family holiday" aesthetic — TTGANPPOFV-core, if you will. These pictures are characterised by an out-of-focus digital camera quality, and the alignment is almost always askew. There are perhaps unintentional facial expressions captured in between pose changes — two of which Chalamet's recent uploads have. While the majority of these are typically photographed by a parent or sibling, it's unclear who waded into that grotto to photograph Chalamet. (Some fans are convinced it was his rumoured girlfriend, Kylie Jenner, but I'm choosing to mentally unsubscribe from news surrounding their relationship entirely.)
Chalamet dipping his toe into TTGANPPOFV-core is entirely on brand with the rest of his slightly chaotic Instagram grid. Among a slew of caption-less fashion campaign photos and movie trailers are memorable glimpses at his dishevelled pantry, his "Dune" action figure, and instant noodles. Oh, and lest I forget "Strawbooty," the derriere-shaped piece of fruit he captured for his second-ever Instagram post.
If we're lucky, Chalamet will bless us with at least one more of his patented artsy-boy thirst traps before summer comes to a close — and maybe he'll even tag his mysterious photographer next time.