Tori Kelly Gives Health Update Amid Hospitalization
Tori Kelly Speaks Out About "Unexpected Health Challenges" Amid Her Hospitalization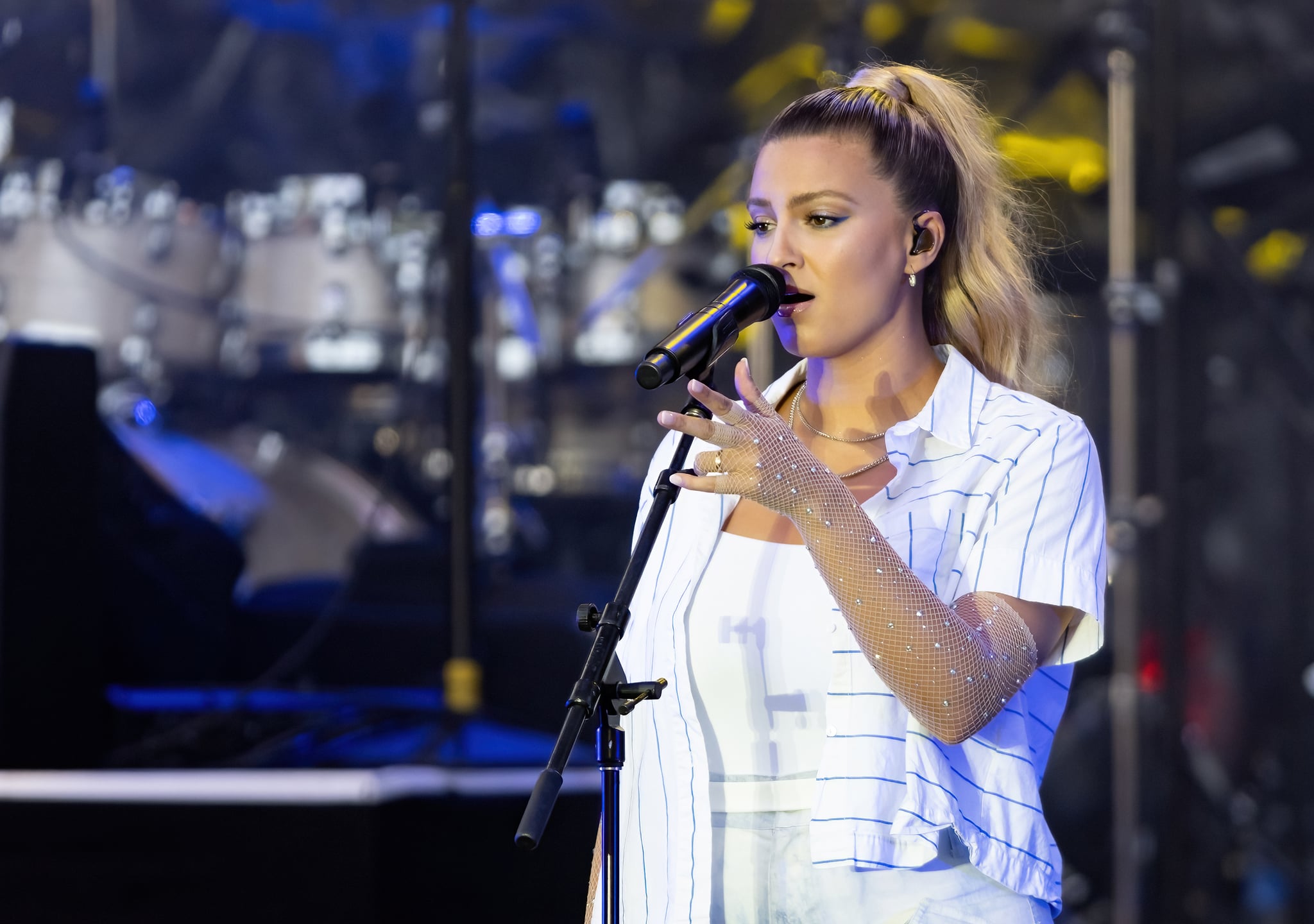 Image Source: Getty / Gilbert Carrasquillo
Tori Kelly is speaking out after TMZ reported that she was hospitalized for dangerous blood clots surrounding her vital organs. On July 27, the singer posted a message to her fans on Instagram, in which she thanked them for their support and offered an update. "As you may have heard, I'm dealing with some unexpected health challenges," she wrote. "It's been a scary few days but I can feel your prayers and can't stop thinking about you. I'm feeling stronger now and hopeful but unfortunately there are still some things to uncover."
Kelly thanked her doctors and her fans for "all of the love and care" she's received. She also noted that her new EP "tori" will still release on Friday but she won't be promoting it because "my health must come first."
Kelly's health update comes less than a day after her husband, André Murillo, spoke out about her illness for the first time. "Tori is smiling again and feeling stronger," he wrote in an Instagram Story on July 26. "Not fully out of the woods yet but we see the sun. Just waiting on a few more answers. Your love and kindness has been so overwhelming. Thank you."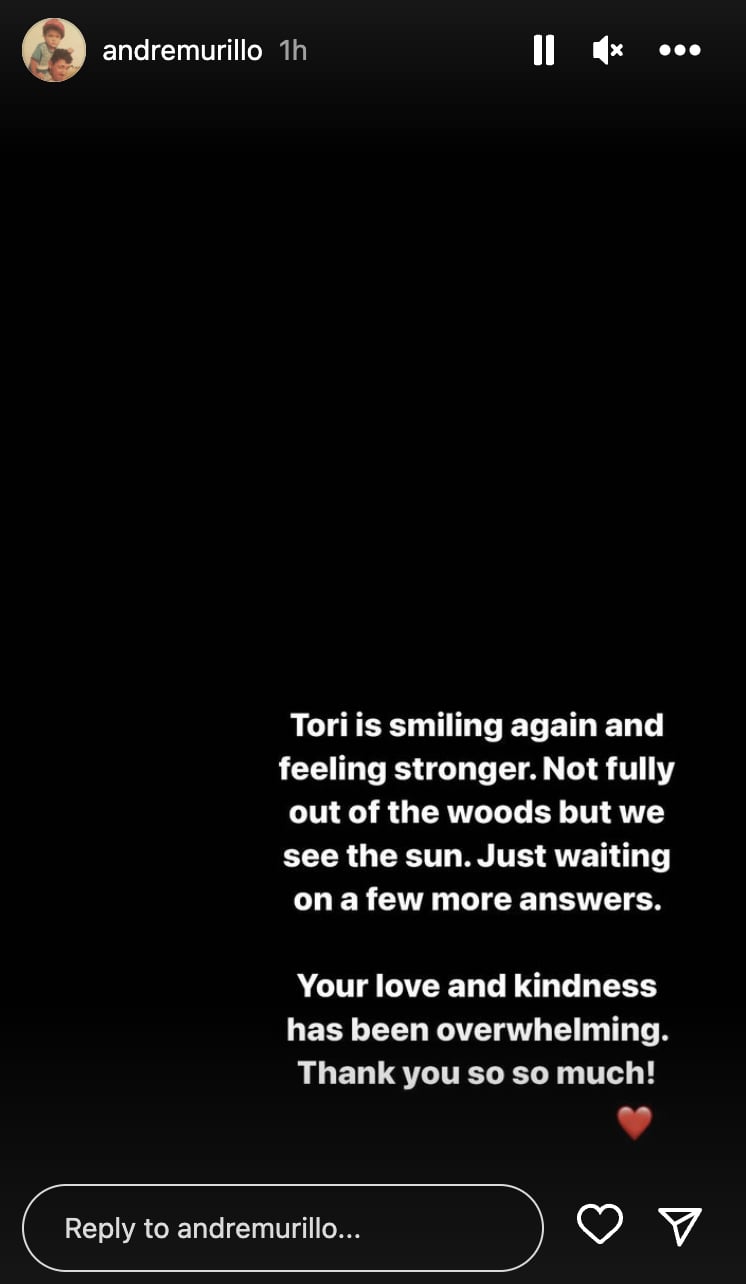 Image Source: Instagram user andremurillo
TMZ broke the news about Kelly's hospitalization on July 24, reporting that the artist had been at dinner in Los Angeles on July 23 when she lost consciousness. Friends then drove her to Cedars-Sinai Hospital, where she was taken to the ICU. A source told TMZ at the time that the situation was "really serious," though no official updates have been shared on her condition. Reps for Kelly did not respond to POPSUGAR's request for comment.
Kelly, a singer-songwriter and actor, won two Grammys in 2019 for best gospel album and best gospel performance/song, and also won Billboard Women in Music's Breakthrough Artist Award in 2015. She also voiced Meena in the movies "Sing" and "Sing 2," and has released four studio albums. On March 17, she released a single called "missin' u" and announced the upcoming release of "tori." She and Murillo tied the knot in 2018.